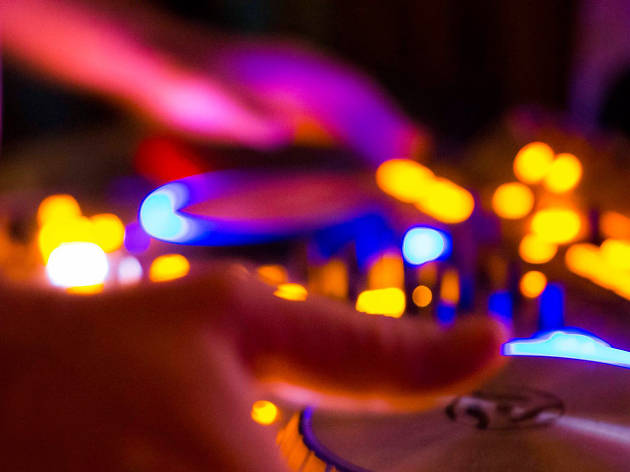 Orange Wine Festival introduces The Finest Drop party
The latest addition to the festival's stellar line-up features food, DJs and of course, wines
The annual Orange Wine Festival is back, and to celebrate the 20th anniversary of Orange being a certified wine region, they're launching a new signature event – The Finest Drop party.
Located in the helicopter hangar of the Highland Heritage Estate, The Finest Drop is your chance to party with fellow vino-lovers in a celebration of Orange's famous cool climate wines. Expect plenty of wine, beer and cider; food grazing stations; and music from Sydney DJs, Cassette, Alice Q, Sam Francisco plus a special guest. And to honour the premier wine region, the party's dress code is cocktail, with a splash of Orange.
Taking place on October 15, the party joins the festival's program of more than 90 food and wine events hosted by local vineyards, cellar doors, wine bars, whiskey saloons, restaurants, cafés and tourism providers.
Tickets to the party are $150 and include food, entertainment and drinks. Return bus tickets are also available from Orange Railway Station for an additional $20 per person.
The Orange Wine Festival runs from October 14 to 30.

If you'd like to get a little Taste of Orange before heading to the country, head down to the Taste Orange @ Sydney wine, food and lifestyle event in Martin Place this Thursday 22 and Friday 23 September. There will be over 20 wine, food and tourism stallholders from the Orange region showcasing their wares.
For more information on Taste Orange @ Sydney on Thu-Fri Sep 22-23, www.wewilltakeyouthere.com.au.
To book tickets for The Finest Drop during Orange Wine Festival, Oct 14-30, www.orangewinefestival.com.au.
Best selling Time Out Offers