Paper Daisy Display at Australian Botanic Garden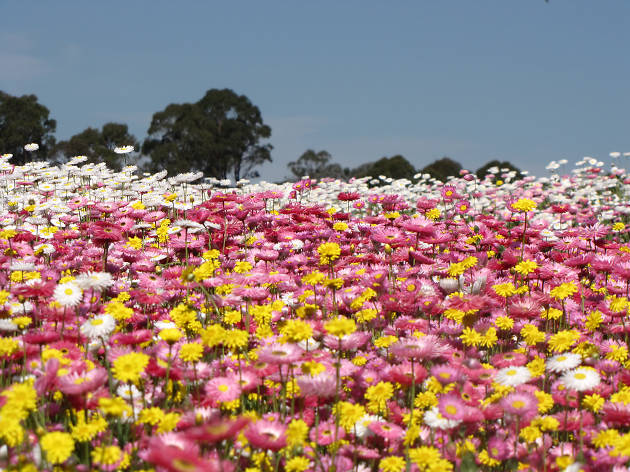 There's a huge, beautiful display of wild Western Australian paper daisies
Native to Western Australia, paper daisies are rarely seen outside the state but every year the Australian Botanic Garden has a sprawling display of white, pink and yellow paper daisies that draws hundres of people to the site.
The flowerbeds are situated at the base of the Connections Garden and it covers a total area of more than 1,700 square metres (just over the size of an Olympic swimming pool). Paper daisies can be seen at the Garden from September through to mid October.
Over half a million seeds have been planted to create the vibrant flowerbed. Inspired? Paper daisy seeds will be available for purchase from the visitor centre.
The Botanic Garden also features 20km of walking tracks, lakes, gardens, parks and a Stonehenge-type sundial, outdoor sculptures and a mountain bike track.