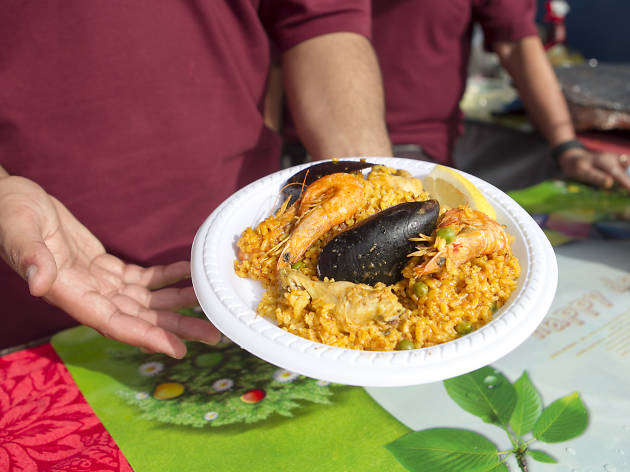 Eat all the best snacks from around Western Sydney, all in one place
Go on a Western Sydney food adventure and learn some handy cooking tips at Lizard Log Amphitheatre this September.
Now in its sixth year, this home grown community event will feature more than 50 food stalls, the Parklands' own fresh farm produce, live music, cooking demonstrations, gardening workshops and plenty of entertainment for the little ones.
This year's festival pays tribute to the local heroes who grow and produce locally in Western Sydney, including Huong Xua's James Tran and Frank and Therese Abdo from Frank's Lebanese Restaurant. There will be speciality dishes from beloved food businesses on offer including koshary from El Qahirah, seafood paella from Mirtha Gonzalez, Filipino soul food from Pasalubongs, as well as pupusas from Raza Central.
The family-friendly festival will have a series of cooking demonstrations from top Sydney chef Dan Hong (Ms G's, Mr Wong, Papi Chulo and El Loco) and his restaurateur/chef mother Angie Hong, founder of Cabramatta restaurant Thanh Binh. There'll also be kids' entertainment, gardening workshops, the Home Grown Microbrewery Marquee and a new sweet spot featuring a selection of desserts including artisan gelato, crème brulee, churros, macarons and more.