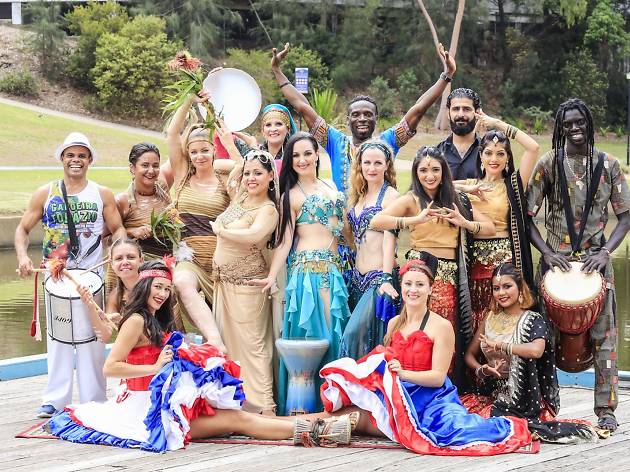 Celebrate cultural diversity through music, dance, film and food
Returning to the streets of Parramatta for an eighth year, Parramasala celebrates the rich and varied cultures that make up the Sydney we know and love. This year the weekend-long festival is expanding to include representation of cultures from around the world with 'many cultures, one Sydney' the tagline for the 2018 festival.
The event takes place from March 9-11 and will host music, food and markets from over 40 cultures in the flagship event of Multicultural March. The Welcome Parade will kick off the festival once again, with around 500 performers walking, parading and dancing from the Parramatta Town Hall to Prince Alfred Square. They will be met by Elders of the Burramatta people, the traditional custodians of the land, for the opening ceremony.
Wander down Market Street to experience the flavours and cuisines that make up Sydney's diverse palette, with the entertainment provided by dancers and music performances along the street.
The festival's main stage comes alive on the Saturday night with Grammy-nominated homegrown groovers Hiatus Kaiyote playing alongside Grammy-winning Saharan Desert rock outfit Tinariwen. The Dreamgirls of Bollywood bring some additional colour to the festival with a show that celebrates the history of Bollywood dance and costumes performed by an international cast.