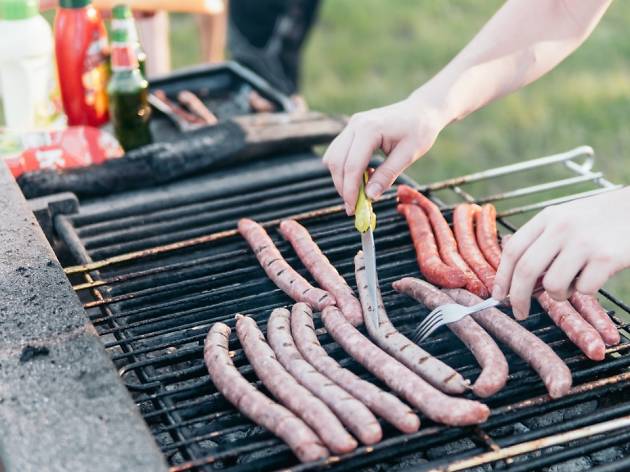 Seven summer barbecue spots in Sydney
Plan a great barbecue with friends this season with these top places for a good grilling
Sydney is an outdoor city and summer is its traditional time to shine. When the weather's gorgeous, locals are enticed down to the water's edge. The temptation to stay here all day is strong when there are so many stunning places to swim, play cricket and generally revel in nature.

Among Sydney's many attractions are the free outdoor electric barbecues to be found along the harbour foreshore, by the beach and in hundreds of inland parks. Australians' love of barbies is not just a tourism catchphrase, it's an integral part of life – so pack up your meat (or veggo) patties, hit up the petrol station for some refreshing Lipton Ice Tea, and make the pilgrimage to one of these top Sydney barbecue spots... and don't forget your tongs!

Before you head off, always check for closures and fire bans on the NSW National Parks and Wildlife Service website and check the air quality rating.
Find out more about Lipton Ice Tea.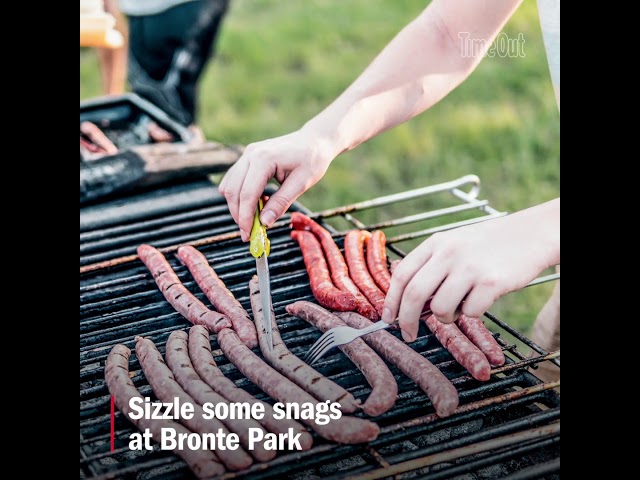 Get your summer sizzle on here
This waterside park offers one of the best views of the ANZAC Bridge and is the perfect place to lay out a picnic spread. Blackwattle Bay Park is part of the impressive Glebe Foreshore Walk, which extends all the way around to Bicentennial Park and Jubilee Park on the Annandale side and Wentworth Park on the other. You're a short walk from the Sydney Fish Market on the other side of the bay, so why not pick up some green prawns or barramundi fillets and make it a seafood barbecue?
Shelly Beach feels like a secluded island in comparison to the huge stretch of sand that is Manly Beach. Here, the waves are calmer, the sunbakers are quieter and the mood is more chilled. Getting here is a short cycle or walk around Cabbage Tree Bay, and along the walk many people stop and take a seat on the rocks or take a dip in the aqua-coloured Fairy Bower Pool. Shelly Beach is a popular place to snorkel or learn to dive – make sure you look out for the famous Blue Gropers in this area. Back on dry land, there are plenty of benches, a few picnic tables, showers and two electric barbecues you can fire up to make a lunch party of it.
Clifton Gardens Reserve is one of those hidden Sydney gems that locals like to keep as their own secret hideaway. It's a large, wild garden area that fronts onto a beach with a jetty, playground, basketball court, change rooms and swimming enclosure. There's everything you need for a great day's barbecue with friends, including an electric barbecue with four plates. The jetty is great for jumping off into the water, and the whole area is enclosed by bushy headlands. If it wasn't for the ferries puttering by you'd barely guess you were in Sydney.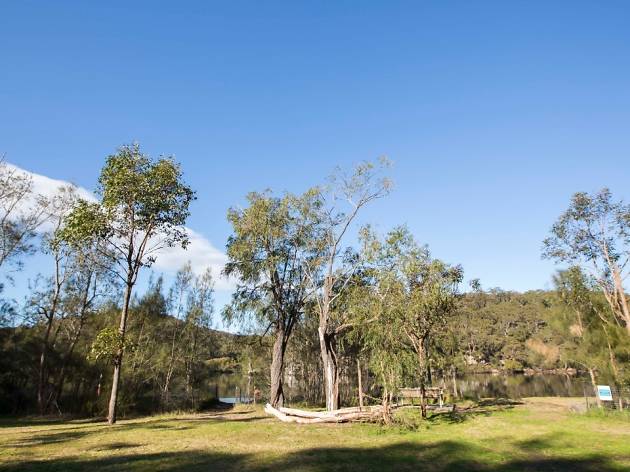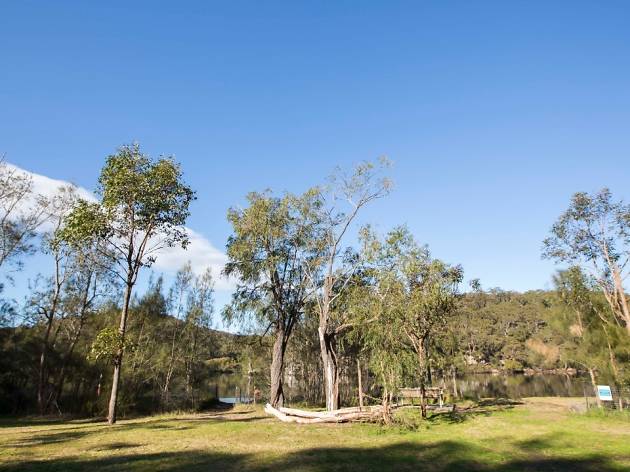 Photograph: Sutherland Shire Council
Swallow Rock Reserve, Grays Point
This shady area by a calm waterway is one of the best places for a picnic in the Shire. Dogs are prohibited here, but non-furry friends are welcome for activities such as fishing, kayaking, and boating, all from the pontoon on the Port Hacking River. The water is shallow and great for paddling, making it a good destination both for families with children and those who simply want to chill in the water. Picnic tables and a shaded electric barbecue are provided for alfresco get togethers.
Bronte Park ticks all boxes when it comes to summer barbie spots: plenty of hotplates; a beach; and lots of green space for that essential game of cricket. Easily accessed via public transport, it's one of Sydney's best spots for a cook-up, so pack the team, the cooler bin and everyone you know. Insider tip: the park gets busy, especially on perfect summer days, so make sure you get in early for hotplate space.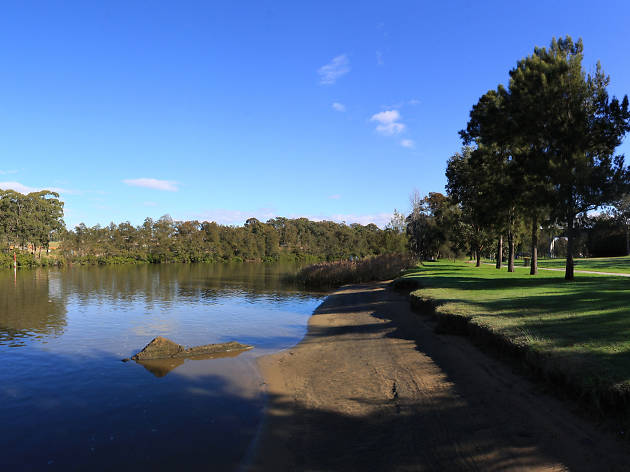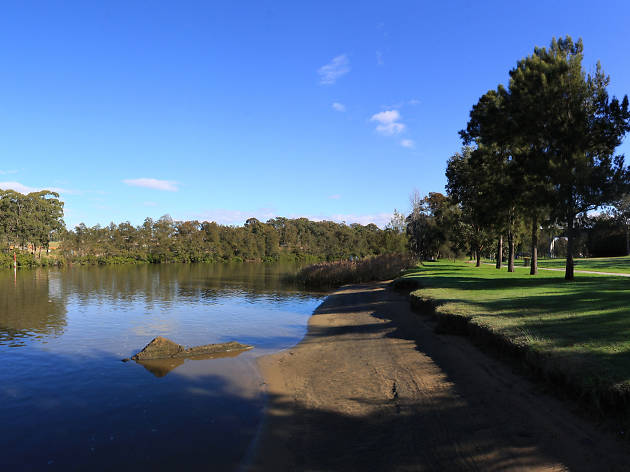 Photograph: CC/Adam.J.W.C
Fitzpatrick Park, Georges River National Park
The Georges River National Park is in the southwest of Sydney between East Hills and Padstow Heights, and Fitzpatrick Park is a flat area by the river perfectly set up for picnics and barbecues. Kick back and enjoy a leisurely barbie with friends, or launch your canoe or kayak from the boat ramp and fish for mullet, mullaway or luderick. While you're here don't miss visiting the nearby Yeramba Lagoon Loop Track. This short walk around the lagoon takes in the local flora and fauna: banksia flowers, orchids, and wildlife such as long-necked turtles and blue tongue lizards.
A weekend trip to Centennial Park (especially in summer) reveals Aussies at their leisurely best. There's an outdoor fitness station, and you can hire rollerblades and bikes or even go horse riding. Even in peak season the vast lawns mean that there's always a secluded spot to claim as your own. Statues, ponds and native Australian flowers make it one of the prettiest places to spend a day in central Sydney. Across Centennial Park there are six electric barbecues, each with two hotplates; our faves are in Paperbark Grove and next to the Model Yacht Pond. They are all in high demand, but you are also allowed to bring in a portable barbecue, except of course during periods of total fire ban.
A bit of sunshine makes everything better in Sydney, so fire up the grill and show your buddies your handiness with those tongs (which you definitely remembered to pack).
Best selling Time Out Offers