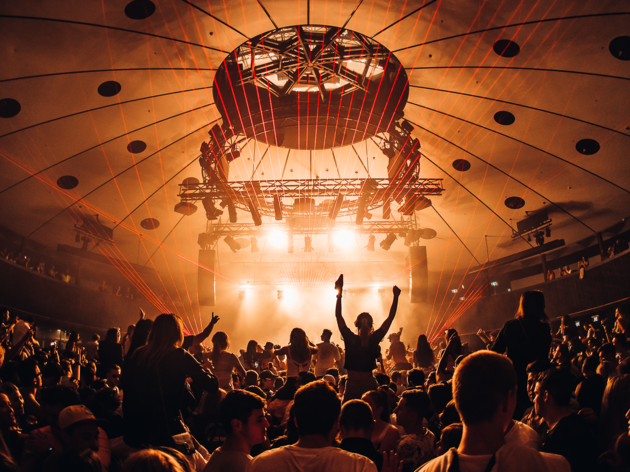 1/2
Photograph: Jordan Munns
The Roundhouse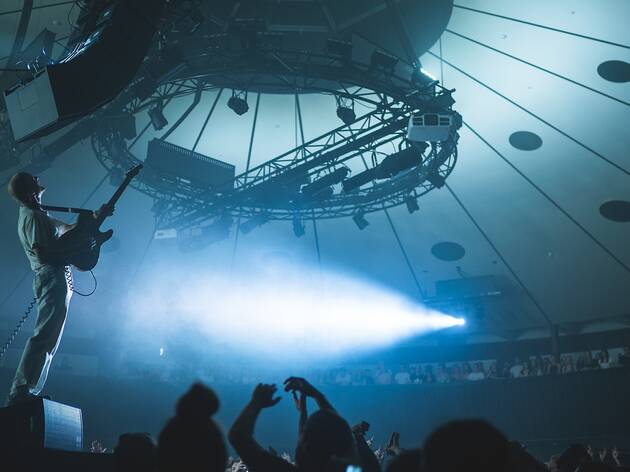 2/2
Photograph: Supplied
Six reasons to visit the Roundhouse this winter
Head to UNSW for a stellar line-up of gigs, parties and unusual events
This longstanding Sydney venue is about as democratic as they come: you could find yourself at a glow-in-the dark rave, a stand-up gig, an intriguing theatre performance or a classic rock concert during a night at the Roundhouse. It's anything-goes and all welcome at the curvy venue that's been a part of the UNSW campus for more than 50 years. They've become expert hosts in that half-century, and we've found six of the top events happening at the Kensington spot in the cooler months that you shouldn't miss. These are your six top reasons to head over to UNSW this winter.
Photograph: Supplied
Reason 1: Those looking for the sweet release of head-thrashing, fist-pumping, scream-your-lungs-out rock'n'roll should check out the set by King Gizzard and the Lizard Wizard on July 5 and 6. With 14 studio albums to their name, these Aussie psychedelic rockers have a collection of mad music that's almost as impressive as the Roundhouse's history in the field. They'll be whipping the adoring crowd into a frenzy of fun as they introduce their newest album Fishing for Fishies in their first headline tour since 2015. Be there.
Reason 2: For more classic, grungy rock times, head to Karnivool's show on May 31. This hugely popular five-piece crew from Perth are sure to take over the stage with their bass-heavy sound.
Photograph: Supplied
Reason 3: Winter has well and surely arrived, but luckily you can beat the seasonal blues by moving to the beat. Winter Dance on June 22 is a multi-stage musical event hosted by local party-starters Astral People. They will be taking over the Roundhouse for the inaugural chilly event with an international line-up of DJs and music makers. Hear the stripped-back, techno beats of Detroit dance music producer Omar S, get down to techno pioneer K-Hand's smooth beats, and groove out to hazy house music by Pender Street Steppers.
Reason 4: Along similar lines, you've got the Fyre and Ice start-of-session party evening (June 6), which will kick off the winter season of uni and the partying that ensues. Think big dance vibes and a killer headliner DJ set by Sydney electro-goddess, Jesabel.
Photograph: Supplied
Reason 5: If you're a regular clapping audience member at Sydney's many drag nights and shows, you'll want to be part of Dragfest (June 27). It's pretty much what it says on the tin: a massive evening of drag performances by some of the world's most beloved queens. You'll see the likes of Adore Delano, who's appeared on RuPaul's Drag Race and American Idol, the outspoken Jasmine Masters, who's known as the meme queen, and the show-stopping high fashion performer, Aquaria.
Reason 6: For something even more left of field, become part of the cheering and jeering crowd at the New Japan Pro Wrestling Southern Showdown on June 30. The Roundhouse is hosting this huge sporting event and inviting some of the world's strongest hitters, grapplers and blockers to battle for their fans and for the glory.
If any (or all) of these shindings pique your interest, nab tix and head to the Roundhouse. The getting there is simple, with easily accessible bus services from the Inner West, Eastern Suburbs and straight from Central Station.
Best selling Time Out Offers