St Patrick's Day at the Doss House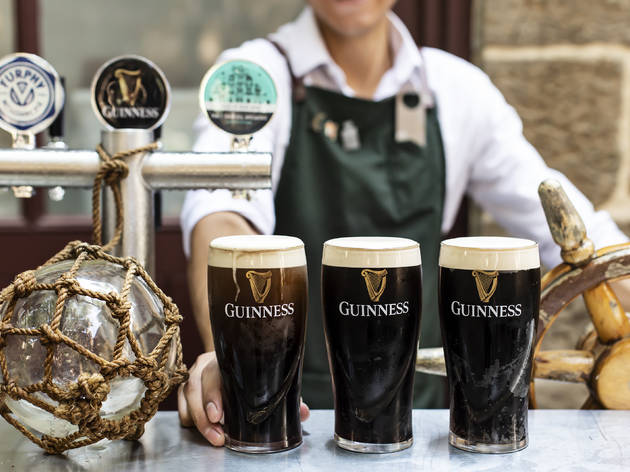 Time Out says
Down a pint of Guinness accompanied by toe-tapping Irish tunes across three historic locations in the Rocks
The Doss House has made quite the name for itself as a beloved whisk(e)y bar, even claiming the People's Choice Award at our 2020 Time Out Bar Awards. And it's hard to imagine a more fitting stage for a St Patrick's day celebration – the heritage building is steeped in history, home to 170 years of stories from its time as a hospital, pub, opium den and bootmaker.
On Sunday, March 15, they'll be getting the party started a couple of days early and taking over two more exclusive locations in the Rocks. Alongside the secluded underground venue, summer pop-up bar, the Dock Yard, will be reopening for the day in the historical sandstone courtyards surrounding the bar. The celebrations will even extend across the road to the Bligh and Barney Reserve, which will transform from a quiet park into the Doss House Sessions Area for a live music festival.
It's not St Patrick's Day without a little Irish dancing and a few pints of Guinness, and you'll be sure to find plenty of both in all three areas. The taps start flowing at 10am and live Irish trad music kicks off at noon, to keep you step dancing well into the night. Dig out that one green shirt you haven't worn since last year and get ready to spend the day immersed in Irish culture in the historical surrounds of heritage Sydney. Entry is free, and it's probably worth mentioning that you won't want to bring the kids along to this one – it's for over 18s only.
Details
Best selling Time Out Offers