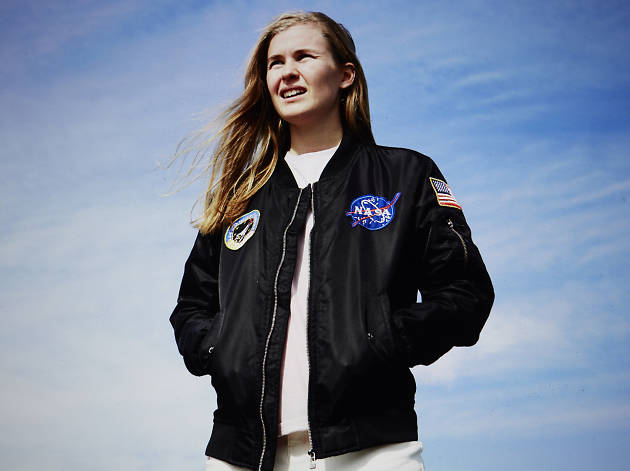 Bondi's famous Pavilion is the place to be this February with Spike Jonze flicks, an Alex the Astronaut performance and swing dancing
This February Bondi's Pavillion will play host to a range of eclectic events including dance classes, film screenings and live shows all month long.
It all kicks off on February 3 with the Swing by the Sea dance class. Hosted by the Harbour City Hoppers, this class will have you moving and shaking and ready to enjoy the rest of the events on offer. They'll also return on February 10 for the Bondi Surf and Swing Dance Class in the Pavilion's Seagull Room.
The first weekend comes to a close with a screening of Blue, a documentary about the world's oceans and the destructive cost of pollution, industrial fishing and the loss of so many marine species. The screening will be followed by a discussion with environmentalist Tim Silverwood, who will tell us how we can better care for our fragile oceans.
There's a midweek treat with a special screening of Blue Wednesday, the story of three young American surfers who long to return to a simpler life on the water after the trauma of the Vietnam War.
For fans of cult director Spike Jonze, VICE are screening an episode of Epicly Later'd on February 17, focusing on his inspirations as a director and creator.
Beautiful Bondi, a doco about all things Bondi will play just before the Bondi Surf and Dance, giving you a chance to show off your well rehearsed moves.
Alex the Astronaut touches down from New York to give a special solo performance on February 23 in what is sure to be a packed Pavilion Theatre.
Paige Livingston, a local film producer, will be the guest speaker following the screening of Given, a story of a young boy's journey for understanding set again a quest for the perfect wave.
Local artist James Robinson will take up residence at the Pavilion Gallery with his show Drift, showcasing his distinct artistic style which combines drawing and woodworking. The boards and paddles on show are all handmade and engraved with detailed illustrations burned directly into the wood, a process called Pyrography. And for those who'd like to try their own hand at some wood-burnt art, Robinson himself will be teaching two classes on February 24, with the $90 admission fee covering the cost of the materials.
Most of the events on offer are free, but make sure to book beforehand to snag yourself a spot.