Sydney Festival of Erotic Living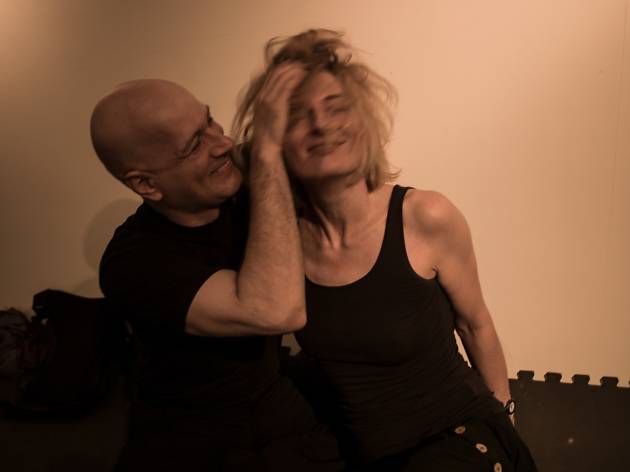 Time Out says
We all have erotic lives, yet few of us feel comfortable talking openly about our desires and fears. This annual festival is a place to safely explore our eroticism, while breaking down those culturally-imposed barriers between our erotic interests and the rest of our lives. Curious? Here are five things to know about the Festival of Erotic Living.
1. It's not about sex
Although Erotic Living is a sex-positive festival, it's not a swingers party or a sex club. Rather, the focus is on various aspects of desire, sensuality and love. Festival founder and director Peter Banki describes it this way: "It's a space where people feel safe to discuss and explore fantasies and practices that they would normally keep private, or might not have the opportunity to explore in their day to day lives."

2. It is about learning
The festival program is made up of experiential workshops, talks, performances and a play party where attendees have the chance to practise some of what they have learned. You can buy a weekend pass, a day pass, or single workshop tickets depending on your interests. Workshop topics include: Awakening Your Erotic Energy, The Art of Loving Touch, Loving Play with Words, Sensory Deprivation, and Tantra for Full Body Orgasms.
3. Attendees don't have to physically do anything
Around 40% of the program is talk workshops, while 60% involves physical interaction. But you can always elect to just observe and listen no matter what workshop you're taking part in. "You can be as involved as you like," says Banki. "You don't have to suddenly get all your clothes off, or confront all your fears." He recommends sticking with what you're comfortable with; you'll still be learning no matter what your level of participation.
4. It's not just for kinky types
Everyone has an erotic side, so this festival is for anyone who is curious to explore it. Banki says the annual festival draws a diverse crowd, with a mix of ages, genders, sexual orientations, body types, and relationship preferences. Among the 60-80 attendees there might be monogamous married couples, people in non-traditional relationships, and people interested in alternative sexual practices such as "kink" or BDSM. The point is that it's a safe space for anyone to explore what they want to at a pace that they're comfortable with.
5. You have to be a little bit brave
If you're new to the erotic living community, coming to a festival like this can be intimidating – and you might have to overcome your own judgements or ingrained social stigma. "Our society puts a lot of judgement on those who enter these spaces, as if it would mean that they must not be committed partners, are immature or untrustworthy," says Banki. But he argues that actually the opposite is true. "People who enter these spaces acknowledge that they have something more to learn about love and sexuality. And they see the value of doing so out in the open with others – just as with learning any other skill or interest." His advice for newcomers? Be gentle with yourself, be brave and give it a go.
The Sydney Festival of Erotic Living takes place Mar 6-8 at the Leela Centre, 2nd Floor, 113-115 Oxford St, Darlinghurst. Tickets cost $35-$300 and are available via the festival website.
Details
Best selling Time Out Offers