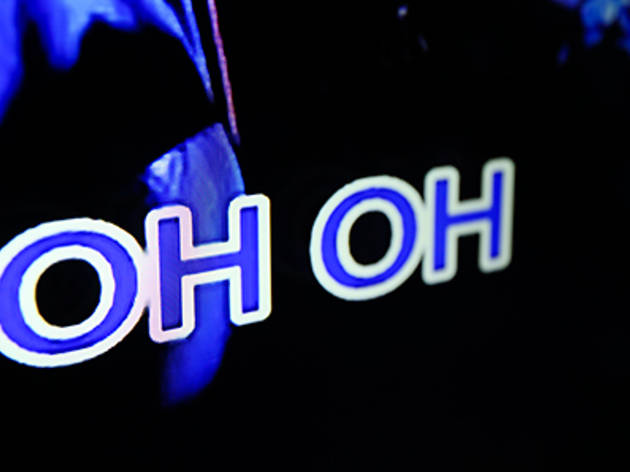 SKK offers free snacks, tambourines (!) and little else in its Spartan rooms and the scoring system that it employs with the performances adds a competitive element 
to proceedings that might be unwelcome, if you're too well sauced.

The system
Unique, initially baffling, and not designed for drunk journalists. It's a sort of mini-pad remote control a little larger than most handheld gaming systems, but we worked it out the second time we asked someone to explain it to us.

The songs
A list with some surprises (NB: 'Trash' by Suede initially seems like a great idea, but it isn't).

K-factor
The free snacks are a nice touch, and having your time count down on screen is oddly comforting, even as you wonder if there's any hope in squeezing in Nicki Minaj's 'Super Bass' before the hour is up (NB: 'Super Bass' seems like a great idea, but it isn't).
Rooms from ten people ($15-$30/hour) to 20 ($30-$50/hour).
Venue name:
Sydney Korean Karaoke
Contact:
Address:
Lvl 2
636-638 George St
2000

Price:
$15-$50