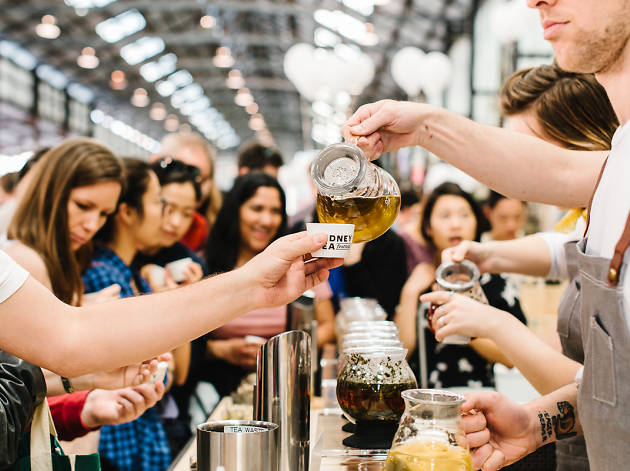 Sample new blends of tea, learn how to make your own and hear of the benefits behind your favourite cuppa
Time to par-tea: a celebration of specialty loose leaf tea is coming to Sydney this August.
Hitting Carriageworks on Sunday August 20, this enormous tea party will feature tea purveyors from Sydney and beyond, showcasing new blends, rare teas, brewing equipment and techniques.
Festival attendees can wander through the tea market and taste a range of specialty loose leaf teas and tisanes from the likes of Bodhi Organic Tea, Endeavour Tea, Ruby Chai, the Husk Mill Australian Cacao Teas and Tisanes, Silvertip Specialty Teas and more. Everything from premium, single origin, organic and rare teas will be on offer, including herbal blends, chocolate, chai and ice teas.
Attendees will receive a signature porcelain cup (valued at $5) with your entry ticket so you can taste your way through blends throughout the day.
There will be a series of ticketed workshops hosted by specialists on baking with tea, tea blending, kombucha and working with native Australian teas and bush foods, with talks on the history and benefits of tea. Visitors can also participate in the Tea with a Stranger tea ceremony performance hosted by members of Ueda Sōko Ryū Australia.
If you're after something a little bite to go with your cuppa, there will also be a range of food stalls offering treats both savoury and sweet. Look out for Agape Organic Food Truck, Nutie Donuts, Tsuro Food Truck and more.