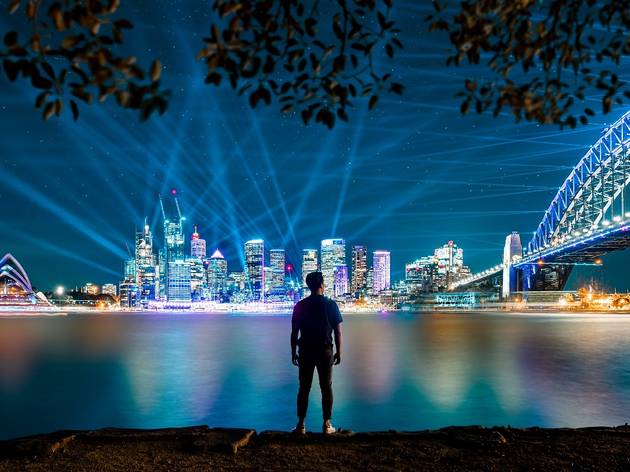 Ten Vivid 2021 highlights we can't wait to see
Vivid Sydney is finally back. Here are some top highlights we're hanging out for
In 2021, Vivid Sydney is ready to help Sydney rediscover its spirit of curiosity as it transforms the city into a playground of the unexpected. After a year on hiatus, Vivid's long-awaited return is ready to make up for lost time, with a program bursting with innovation, entertainment and technology on a never-before-seen scale.
Over 23 nights, from September 17-October 9, Sydney's streets, buildings and public spaces will be coursing with energy as mercurial art installations, towering projections and 3D optical illusions light up the night. There will also be a host of must-see musical acts, thought-provoking talks, workshops and family-friendly events taking over venues in the CBD, the Rocks, Darling Harbour, Barangaroo and Circular Quay, including the Sydney Opera House.
Minister for Jobs, Investment, Tourism and Western Sydney Stuart Ayres said, "Through revealing the vibrancy of the full Vivid Sydney 2021 program, there is no doubt this much-loved festival will provide everyone with a multitude of reasons to experience Sydney after dark.
"Now in its 12th year, Vivid Sydney 2021 will be unlike anything you've seen before, transforming five locations across the CBD with unexpected light-art installations and projections, eclectic music performances and thought-provoking talks. The Vivid Sydney we know and love will be back, from the creativity and innovation to interactivity and excitement. Australians have a huge appetite for adventure, and I encourage everyone around the country and in New Zealand, to start planning their visit to Vivid Sydney now."
To help you navigate this dynamic program, we've handpicked ten Vivid Sydney happenings that truly capture the depth and breadth of this year's event.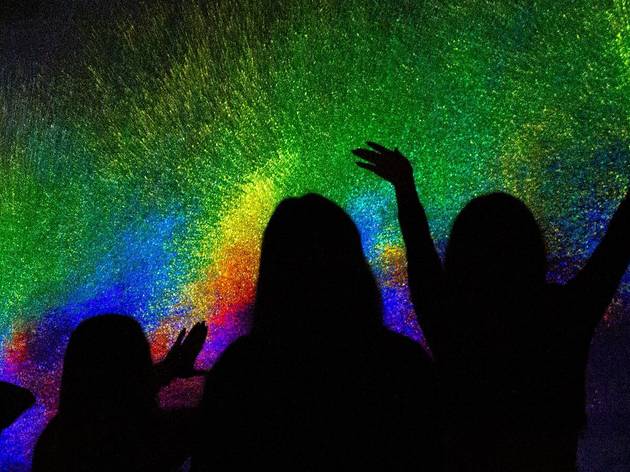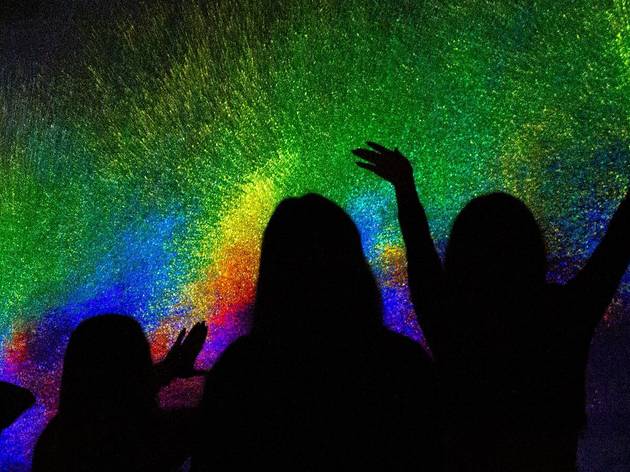 Photograph: Destination NSW | Holi by Ocubo
Vivid Sydney is powered by a fusion of artistic ambition and cutting-edge tech, and this essential relationship is perfectly captured by the immersive 3D artwork created by projection-mapping pioneers Ocubo from Portugal, who will be staging the largest interactive projection artwork ever presented in Vivid Sydney's 12-year history. Holi will digitally track passersby on Hickson Road near the Park Hyatt, allowing them to paint the road's high walls with vast swathes of colour in real time.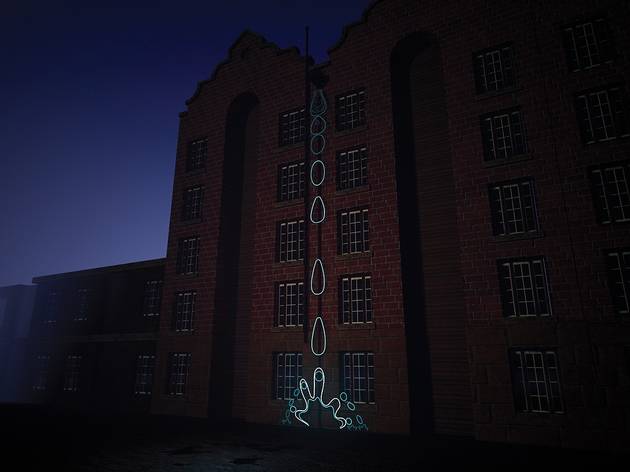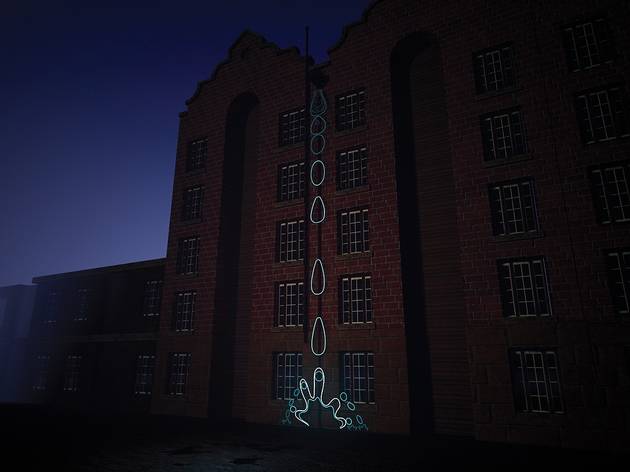 Photograph: Destination NSW
As if from a leaking tap, drips of light form and fall, splashing to the ground down the facade of a building. Each drop of water grows slowly and hangs suspended before falling, captivating audiences with its unpredictability. With changing weather patterns and global water usage growing at twice the rate of the population, water is becoming more vulnerable, and the installation Fall encourages us to consider how we could be more conscious with our consumption of water. Fall was created by Sydney-based S1T2 (Story 1st, Technology 2nd) – a small team of multidisciplinary artists who create experiences that advance the potential of story.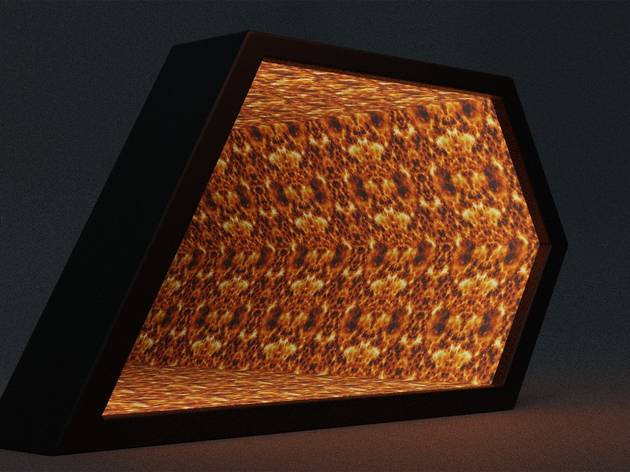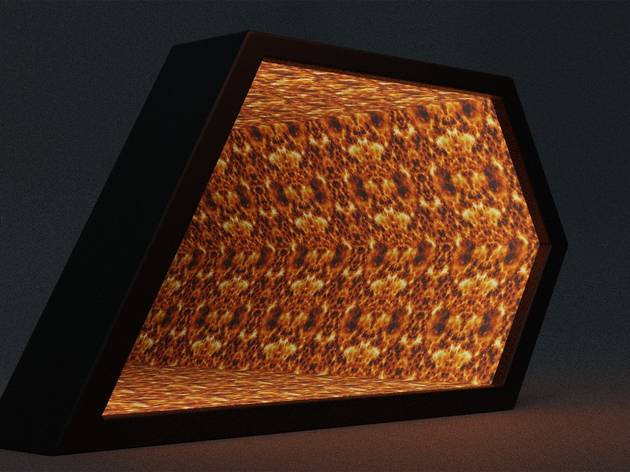 Photograph: Destination NSW | Shard by Lumos Creatives
A beautiful melding of ancient lore and the digital age, this mesmerising artwork uses LED screen technology to create a portal into an unknown world. Created by Christian Lovelady in partnership with First Nations artists Yalyalwuy Gondorra, Wajtarr Carmy and Baykali Ganambarr, Shards soundscape is as vital as its visuals, exploring the infinite possibilities and important of language.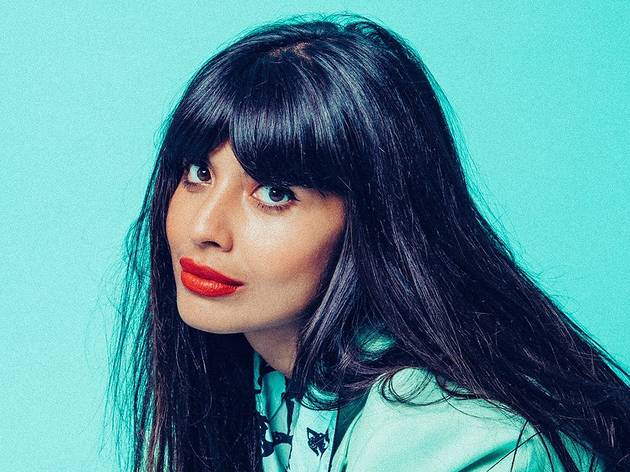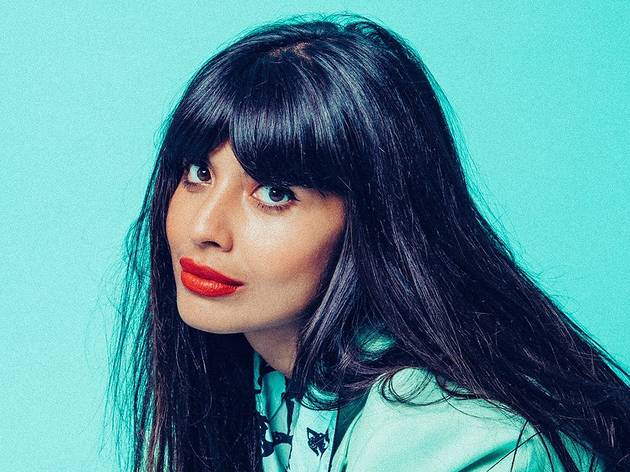 Photograph: Destination NSW
4. Game Changer: Jameela Jamil
English actor and star of hit comedy The Good Place, Jameela Jamil will be taking the thorny topic of body politics to task in this virtual talk at Sydney Town Hall. Jamil grapples with methods of body positivity, social media's impact on the diet industry, and the language of inclusivity as well as mental health, in conversation with Australia's Jamila Rizvi.
Experts both local and international will once again tackle global and local issues in this series of discussions. Sessions will include 'The Future of Drugs' with Dr Sam Banister; 'Fluidity' featuring Jasper Jones author Craig Silvey; 'Sects, Lies and Cults' featuring Sarah Steel, host of podcast Let's Talk About Sects; 'Resilience' with Women of Substances author Jenny Valentish; and 'Mental Health on Screen' with Kristen Dunphy (Wakefield).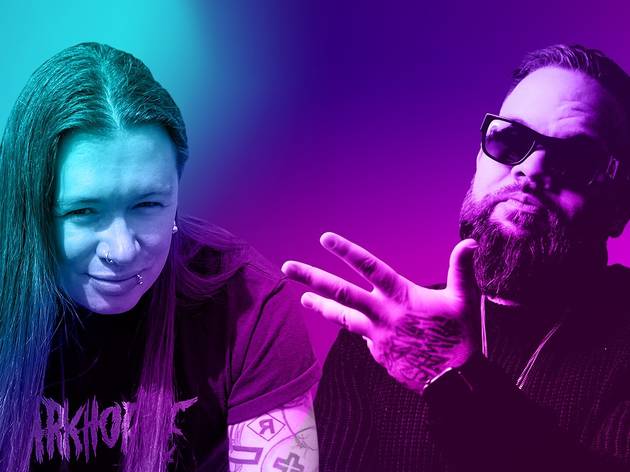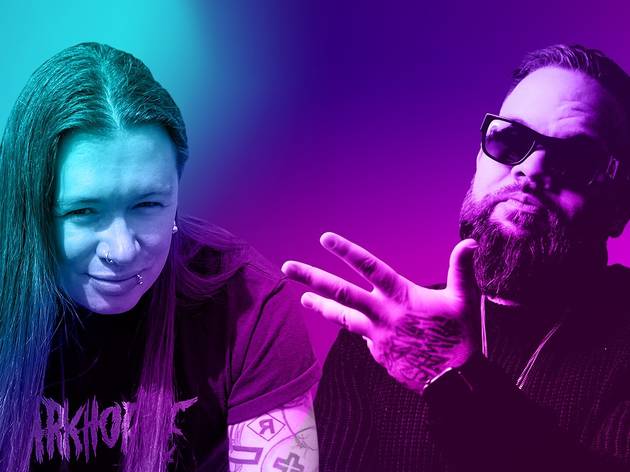 Photograph: Destination NSW
6. Game Changers: Briggs and Nat's What I Reckon
Two pop-culture iconoclasts and mental health advocates – Aussie hip-hop legend Briggs and YouTube star, rock musician and kitchen anarchist Nat's What I Reckon – swap notes on the role of music, self expression and identity in supporting and improving mental health. This fascinating and BS-free discussion aims to demystify the sometimes stigmatised topic of wellbeing in a way that pulls zero punches.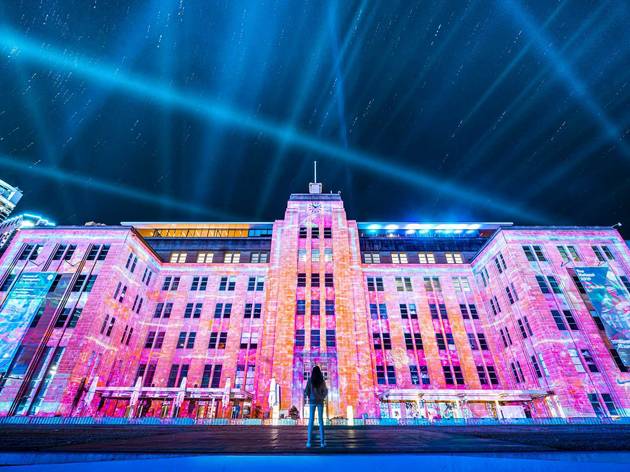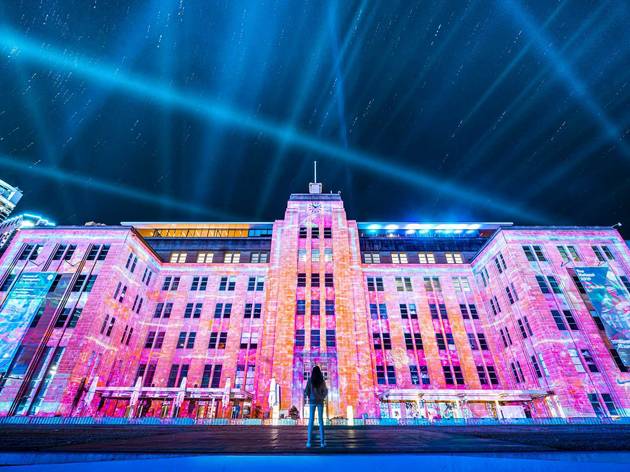 Photograph: Destination NSW | Let Me Down, Claudia Nicholson & The Spinifex Group
For the first time, the Up Late Series will be hosted at cultural institutions including the Museum of Contemporary Art Australia, Australian Museum, Powerhouse Museum and the Australian National Maritime Museum. A fascinating fusion of fashion, installation art, exhibitions and talks, Truth Tellers includes a celebration of trans and queer lives by novelist Craig Silvey and playwright Glace Chase, a deep-dive into sex education with Bri Lee, and revealing exploration of First Nations culture with Richard Bell.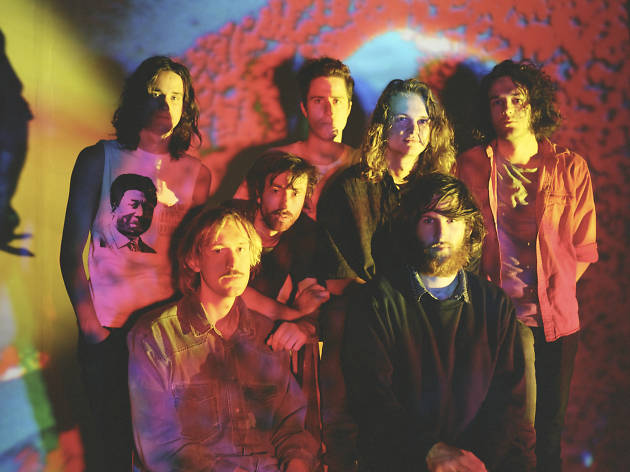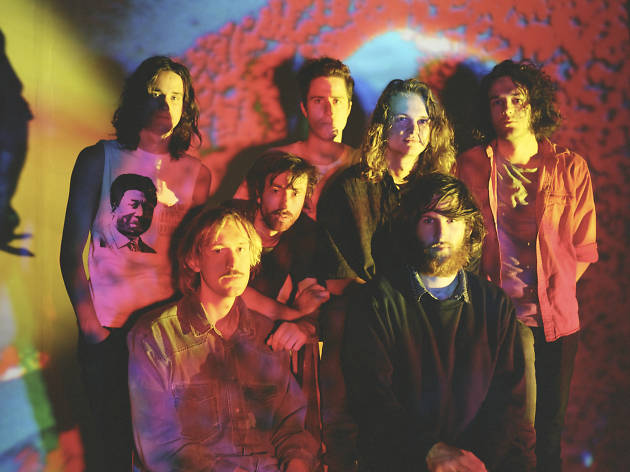 Photograph: Supplied
8. King Gizzard and the Lizard Wizard
Prolific psychedelic rock mavericks King Gizzard and the Lizard Wizard bring their retro brand of trippy hedonism, captured across a whopping 20 albums over the past decade, to Carriageworks. They headline a night saluting the very best of contemporary homegrown music, supported by punk foursome and Melburnian mullet masters Amyl and the Sniffers and soul-pop songstress Akosia.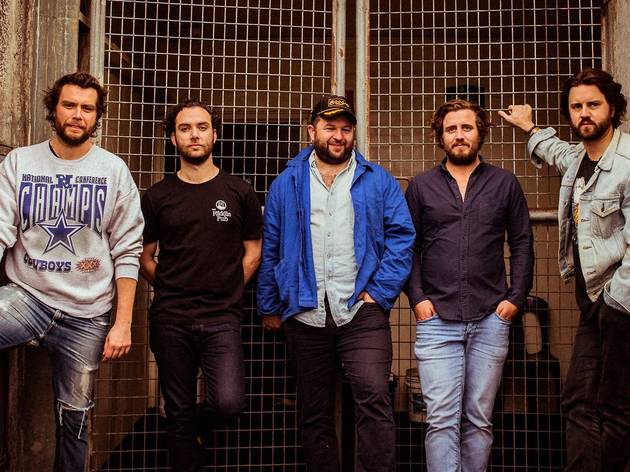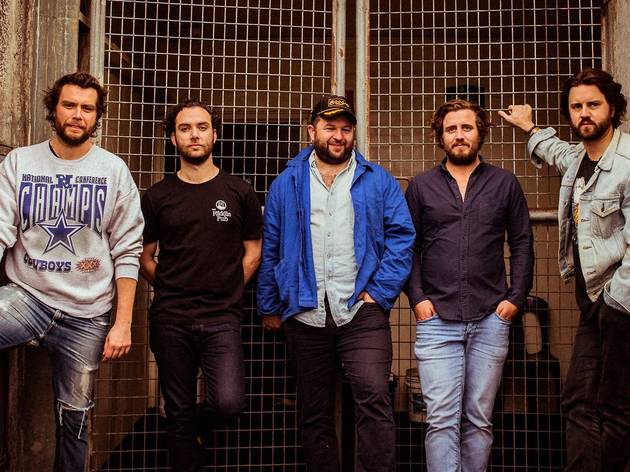 Photograph: Ian Laidlaw
Need something to blow away the cobwebs? Oxford Art Factory will be hosting the brilliant Adelaide punk rockers Bad//Dreems. Their rough-and-tumble brand of jangling rock is influenced by outsider bands of the '70s and '80s, and they'll play blistering tracks from their three albums Dogs at Bay, Gutful and Doomsday Ballet.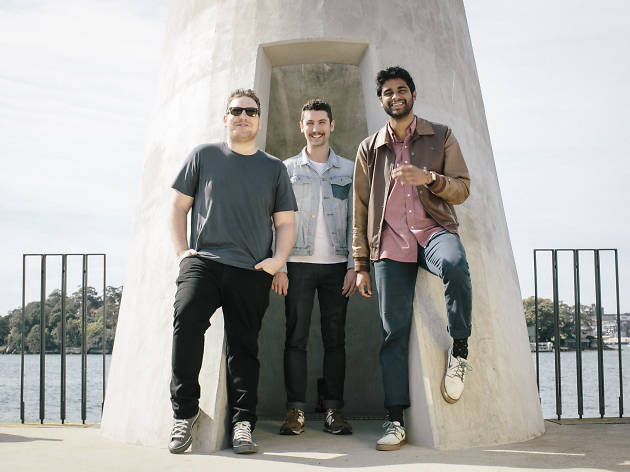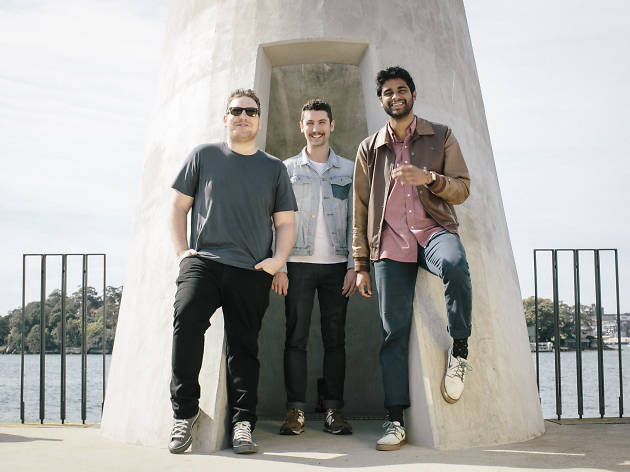 Photograph: Daniel Boud | Astral People
10. Vivid Live at Sydney Opera House
Curated by Sydney Opera House's head of contemporary music, Ben Marshall, Vivid Live 2021 features five Australian exclusives, three world premieres, 16 Sydney Opera House debut acts, an anniversary, and two special, curated projects. The line-up includes Sampa the Great, Gareth Liddiard, Jim White & Chris Abrahams, G Flip, Golden Features & Hermitude, Blessed, Club Kooky, Flight Facilities, Astral People 10th Anniversary, Connan Mockasin, Gordi and Briggs. Five Opera House venues will host electronic, pop, R&B, rap, soul, alt-rock, post-punk and experimental jazz.
Best selling Time Out Offers