The Betoota Advocate Australian tour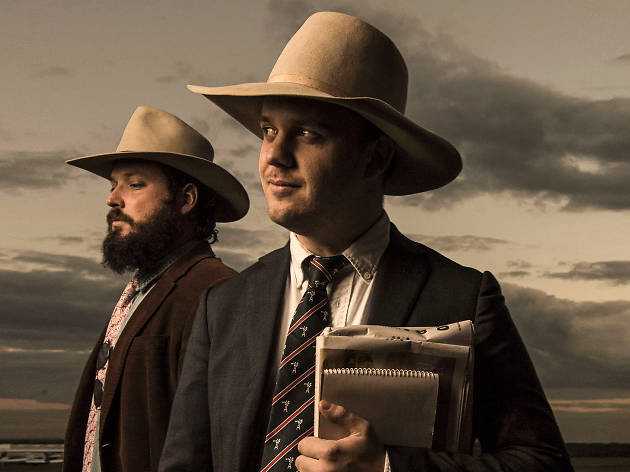 See Australia's famous satirical publication live this December
The boys from Betoota are coming to Sydney this December as part of a nationwide tour. It's hard to imagine Australian social media without the Betoota Advocate's satirical quips, but the online publication has only been throwing digital bon mots since 2014.
The Advocate has carved out a niche online lampooning Australia's political left, right and centre; giving hot takes of the country's culture (and youth culture); and putting an eerily accurate satirical spin on the nation's leading headlines – undoubtedly thanks to the journalism backgrounds of editors Clancy Overell (Archer Hamilton) and Errol Parker (Charles Single).
The Betoota Advocate has expanded into podcasts and even landed an interview with prime minister Malcolm Turnbull.
The Betoota Advocate's 2018 Australian tour will be the team's first foray into live events. Over the 90-minute evening, Overell and Parker will take the audience on a journey into the Betoota, speak about the paper's origins and explain how they manage such a "media empire" in 2018. It goes without saying that everything should be taken with a pinch of salt.
Sydney, you can see the Betoota Advocate live on Saturday, December 1 at the Sydney Opera House. Tickets are on sale now.