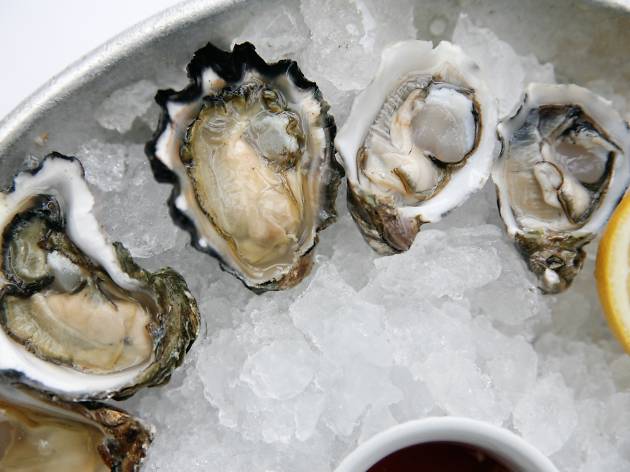 The city's biggest bivalve celebration is back
It's the fourth year of the Morrison's Oyster Festival and Sydney still can't seem to get enough of those tasty little bivalves. This year during the month of August, the inner city restaurant and bar will boast the largest selection of rock and Pacific oysters from around Australia.
Oyster Hour is back with $1 oysters from 6-7pm daily while chef and co-owner Sean Connolly has crafted an exclusive menu all in the name of our favourite molluscs. Some of the dishes featured on the menu include oyster stuffed carpetbag steak, chicken fried oyster tacos, beef and oyster potpie and a pork schnitzel sandwich with oyster mayo.
Bottles of Piper Heidsieck Champagne will be available for $99 as well as oyster shooters, wines, cocktails and beer specials to accompany your glut of shellfish.
Lagavulin will be joining in on the celebration by launching its highly anticipated eight-year-old whisky and bringing along its signature Penicillin Cocktail.
You'll be able to book in for a whisky and oyster masterclass with former MasterChef contestant Sean Baxter (August 9) as well as a Champagne and oyster masterclass hosted by Master of Wine, Ned Goodwin (August 23).
Better yet, the Morrison has collaborated with the Whitehouse Institute of Design to launch a design prize inspired by the humble shellfish. Students and alumni of the college will showcase their design pieces and diners will be able to vote for their favourite – going into a draw to win a Linneys 18ct white gold pearl pendant.