1/12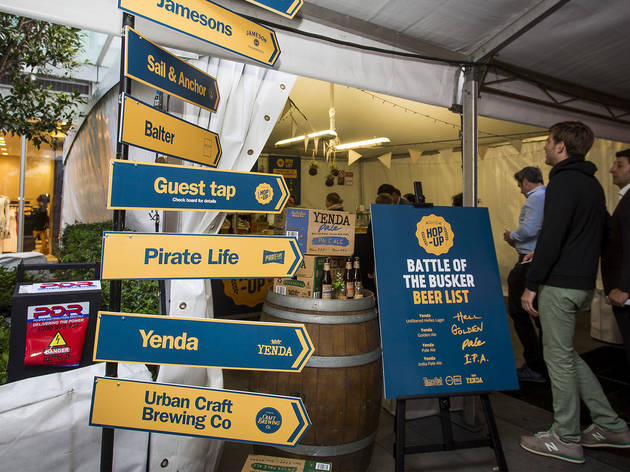 2/12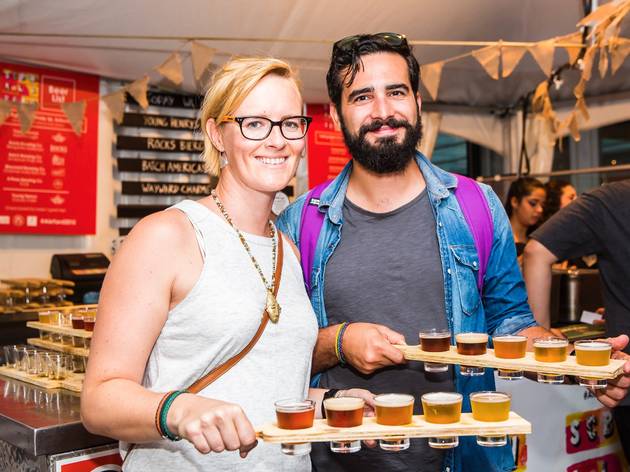 3/12
Photograph: Anna Kucera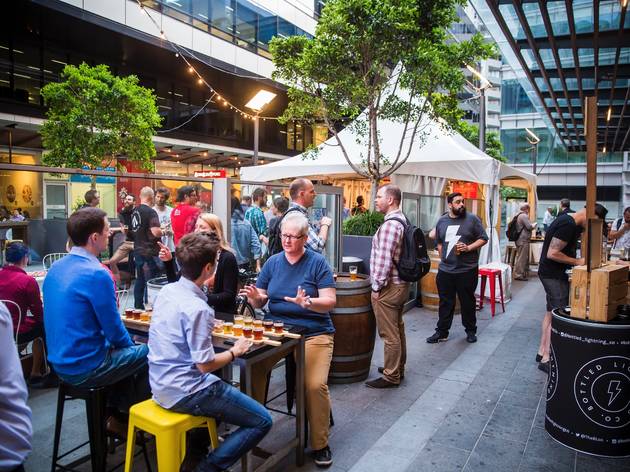 4/12
Photograph: Anna Kucera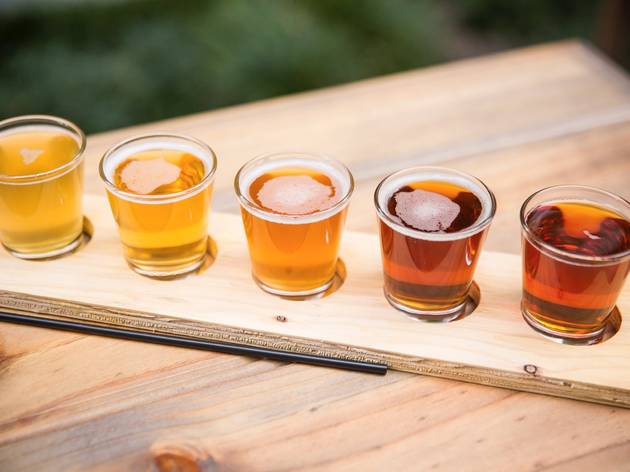 5/12
Photograph: Anna Kucera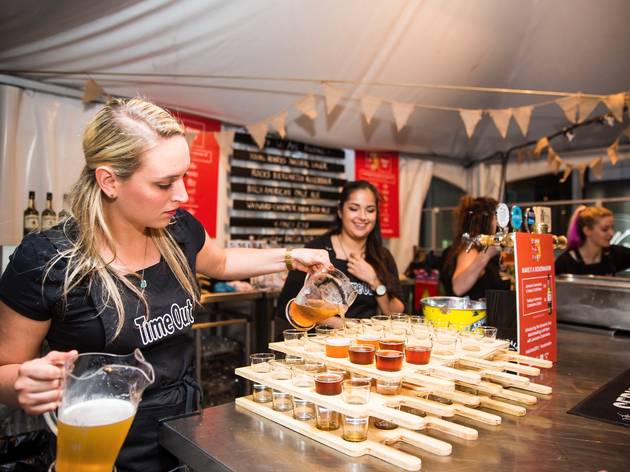 6/12
Photograph: Anna Kucera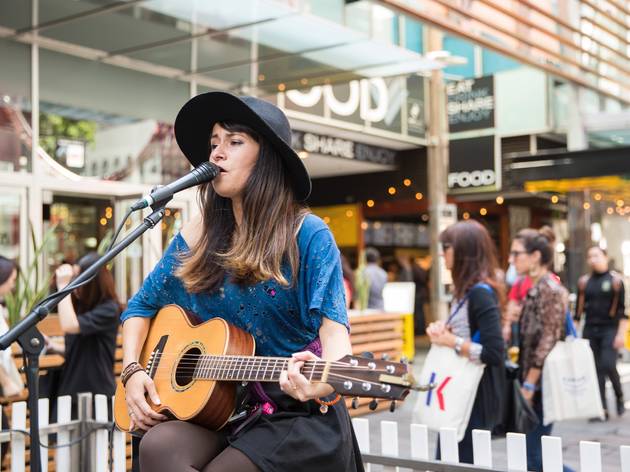 7/12
Photograph: Anna Kucera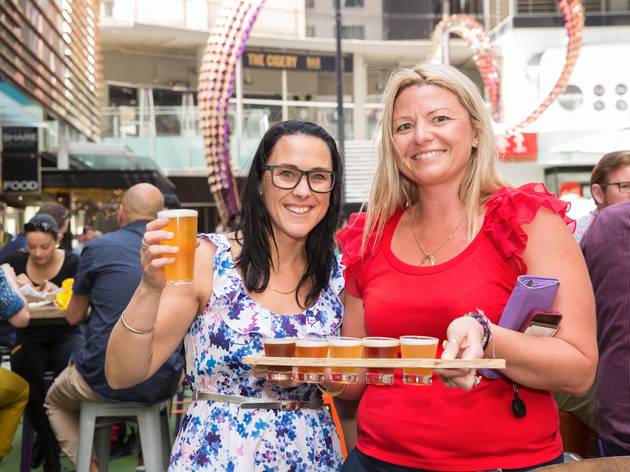 8/12
Photograph: Anna Kucera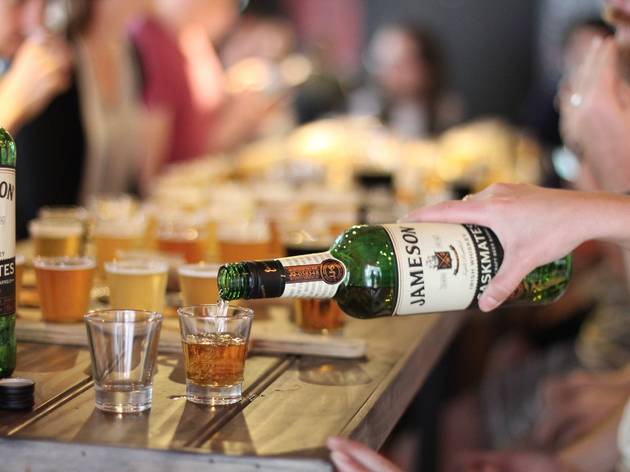 9/12
Photograph: Ying-di Yin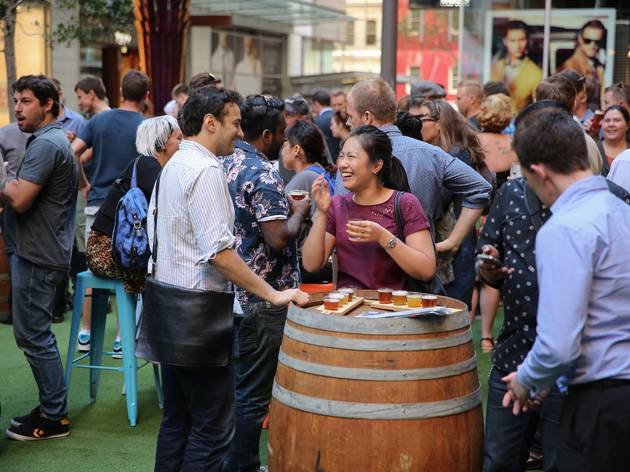 10/12
Photograph: Anna Kucera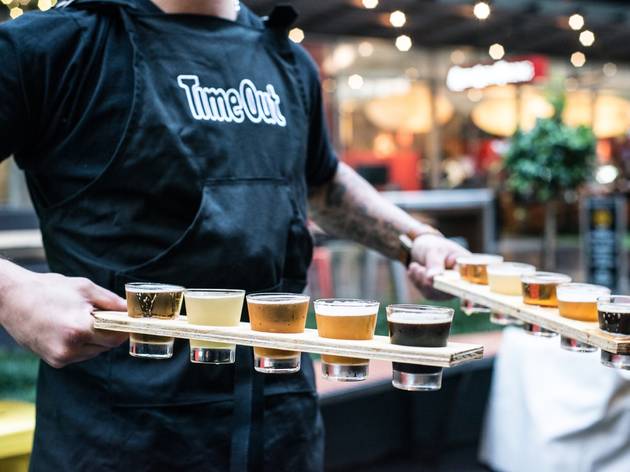 11/12
Photograph: Mitch Lui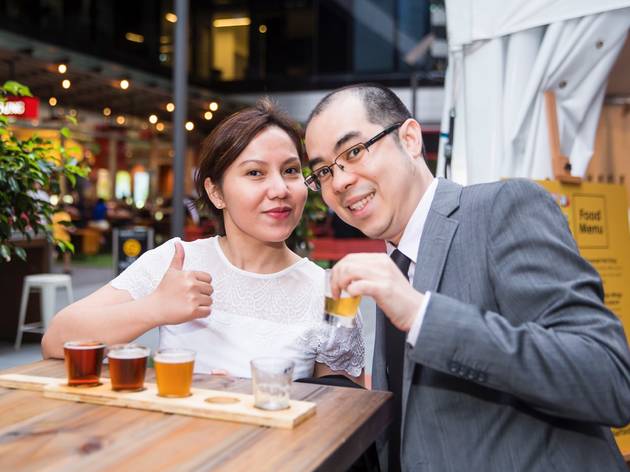 12/12
Photograph: Anna Kucera
Time Out's pop-up craft beer bar is back at World Square, serving tasting paddles and good times
Open every day of Sydney Craft Beer Week (Oct 22-29), Time Out's annual pop-up craft beer bar at World Square is back for another year of foamy fun and crafty conversation. Bringing beers from around Australia to your doorstep, Time Out have created the perfect excuse to knock off from work on time. To complement the hand-picked selection of beers, live entertainment and pop-up kitchens – from Burger Project, Grill'd, and Bavarian – will operate throughout the week.
---
Sat Oct 22-Tue Oct 25
For the first few days of the Hop-Up, Time Out will be showcasing a beer from each state of Australia: Yenda Golden Ale (NSW), Stomping Ground Helles Lager (VIC), Sail & Anchor Pale Ale (WA), Pirate Life Throwback IPA (SA), and Balter XPA (QLD). All beers will be available on a tasting paddle with tasting notes, or as middy/schooner.
Boilermakers will be available throughout the Hop-Up, courtesy of Sail & Anchor Pale Ale Middy and Jameson Caskmates.
---
Sun Oct 23
On the first Sunday, you can also join Dave's Brewery Tours for Time Out Beer Banter, a guided tasting of brews from Pirate Life, Yenda, Sail and Anchor, Balter and Stomping Ground.
The Hop-Up bar will be open for business throughout the day.
---
Mon Oct 24
On Monday, Time Out will be launching the Craft Press 2016 (Time Out's craft beer newspaper) with live music, beer and food matching from the Urban Craft Brewing Co. If you fancy free tix, enter our competition. Meanwhile, the Hop-Up bar will be open for business as usual.
---
Tue Oct 25
On Tuesday, Time Out and Yenda present the Battle of the Busker. Sydney's finest buskers will go head to head in the ultimate busk-off. For your chance to win 1 of 50 double passes, simply register your interest. All guests will be treated to music from some of the city's brightest busking talent, whilst sipping on complimentary Yenda beer and sliders by Grill'd.
---
Wed Oct 26-Sun Oct 29
From Wednesday you can drink the best of the West, when a WA brew takeover puts Sail and Anchor, Gage Roads, Feral and Colonial on the taps. There will also be Boilermakers on offer using Jameson Caskmates, your favourite Irish dram aged in stout barrels.