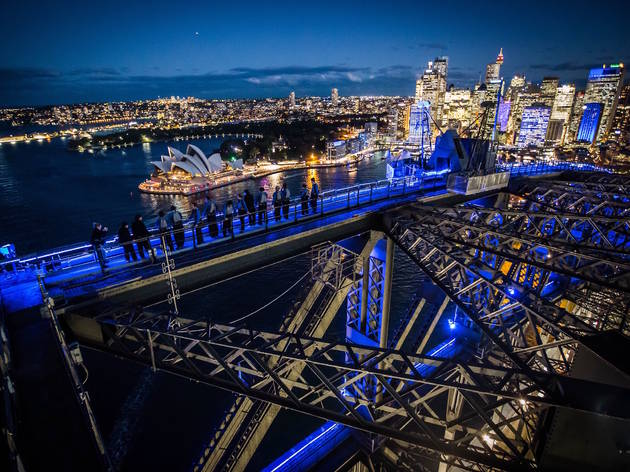 Ever wanted to dance on top of the Harbour Bridge? Here's your chance
If Vivid Sydney's already impressive music line-up, ideas panels and light wizardry wasn't already enough to have you excited for the ultimate winter festival, then how does dancing on top of the Harbour Bridge sound?
Bridgeclimb will be introducing a dancefloor in the sky for this year's festival, which will let you throw shapes atop the world's most recognisable bridge. Groups of 14 will depart each evening of the festival, for the 3.5 hour climb, which culminates atop of the bridge with a '70s-inspired light-up dancefloor. Along with getting some of the best views of Vivid's projections, punters will be dressed to the nines in special flashing Vivid vests, and you'll get top notch soundtrack to keep you inspired and moving.