Things to do this summer in Darling Harbour
Sydney's reimagined entertainment precinct offers food, fun and events galore during summer 2020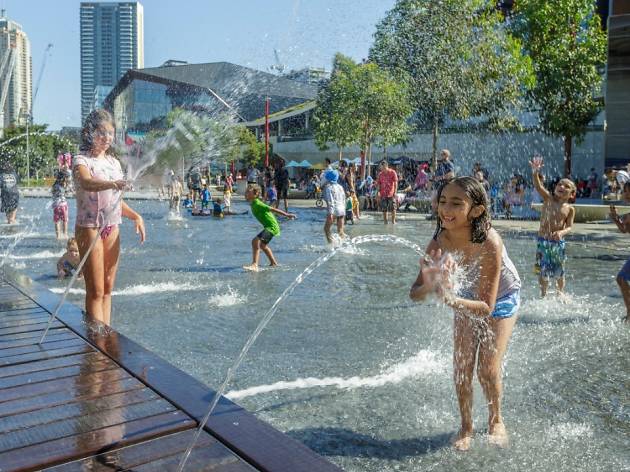 1/3
Photograph: Craven Images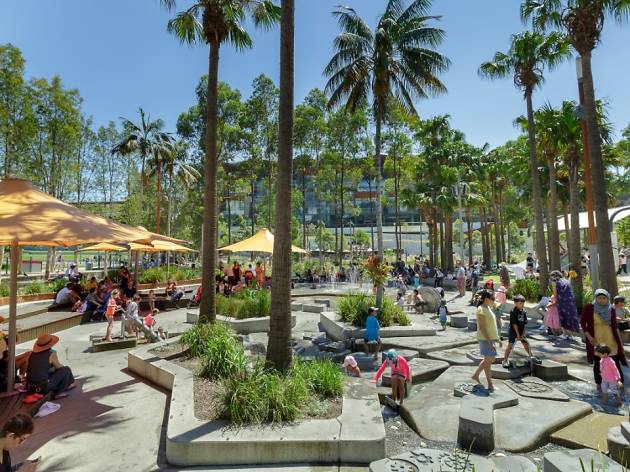 2/3
Photograph: Supplied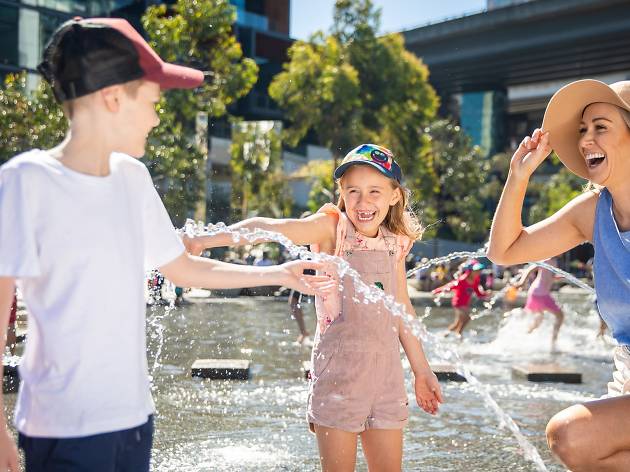 3/3
Photograph: Supplied
A few years ago, if you tried to guess what Darling Harbour would look like in the year 2020, your wildest imaginings would not be far removed from today's reality. Thanks to one of the biggest urban redevelopment projects Sydney has ever seen, the zone is populated by futuristic new buildings and thrilling urban landscaping. Feast your eyes on the great glass palace that is the ICC – host to concerts and major events – or on the coiling wooden facade of the Exchange, which houses restaurants, a food market and the new Darling Square Library. There's also a schmancy new Sofitel Hotel, a spanking new dining precinct in Steam Mill Lane, and the revamped promenade of Tumbalong Boulevard to stroll through in a state of sheer admiration.
The area is ripe for exploration this summer, with shows, permanent attractions and a mind-boggling selection of food and drink to make it all worth a day's outing. The precinct is much more accessible than before, and light rail, trains and buses make it very easy to get to. Whether you're flying solo, catching up with friends or bringing the entire family along, now is your chance to experience the new Darling Harbour for yourself.
Night Owls Kids Film Festival. Photograph: Supplied
What's on in Darling Harbour?
One of the free highlights of Sydney Festival, Dodecalis Luminarium is a colourful inflated labyrinth of winding tunnels that looks like it's dropped in from another planet – find it in Tumbalong Park from Jan 8-26. Over at the Village Green in Darling Quarter, the Night Owls Kids Film Festival returns for a ninth season of free outdoor movies including Toy Story 4, Spider-Man: Into the Spider-Verse and Mary Poppins Returns (Jan 9-25). The Chinese Garden of Friendship is offering a school holiday program of activities for youngsters including a self-guided mystery challenge, zodiac flower charm workshops and more in the lead-up to the Lunar New Year celebrations. There is also a range of activities planned for the big national day on Sunday January 26. On the day, the Harbourside Amphitheatre next to the Ferris wheel will become a multicultural stage celebrating the diversity of our nation through music, presented by the New Beginnings Festival. And there'll be circus acts, live music and bush games too.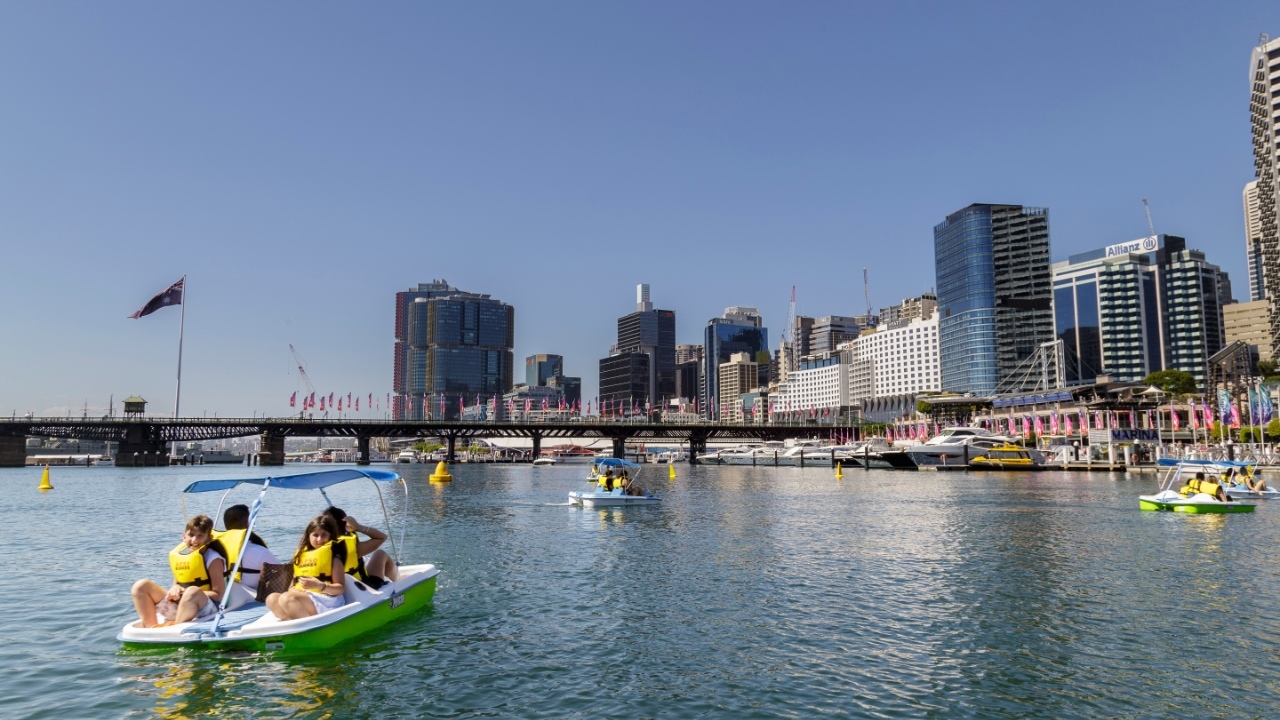 Pedal Boats. Photograph: Supplied
What else can you do in Darling Harbour over summer?
The Australian National Maritime Museum is a unique attraction where you can explore a tall ship, a decommissioned destroyer and submarine, and find out about aquatic dinosaurs in the Sea Monsters – Prehistoric Ocean Predators exhibition. Inspired by the museum's seafaring vessels? Rent a pedal boat and pedal around Cockle Bay – this year they're decorated like swans ($35 per boat or $50 per swan for half an hour). Seeing the city from the water is one thing, but what about up in the air from the Star of the Show Ferris Wheel? For $8pp you get a carnival ride and sweeping views, not to mention a rest for your feet. For those shepherding little ones, the Darling Harbour Children's Playground is a fantastic way to tire them out. Think your local park's playground amped up with a 21m flying fox, water buckets and fountains, and epic climbing challenges – and it's all free, with takeaway coffee and nibbles close at hand. Air-conditioned kids' activities are nearby too, at the newly opened Darling Square Library, which has a colourful children's area and weekly bilingual rhymetime and storytime sessions.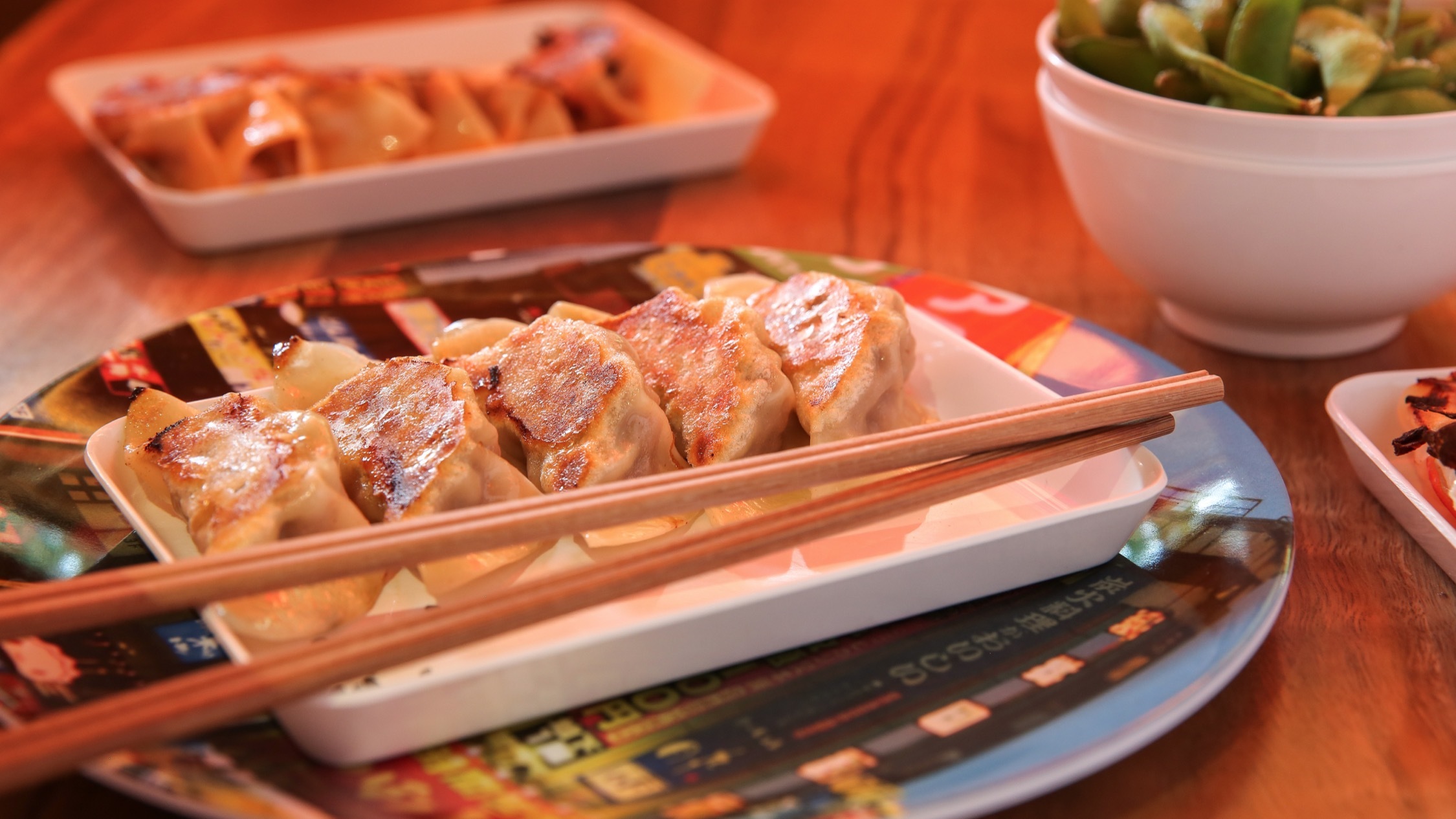 Harajuku Gyoza. Photograph: Anna Kucera
Where can you eat and drink in Darling Harbour?
Darling Harbour is packed full of places to grab a bite and a drink – more than 100 venues, in fact. Top picks include croissants, art and Parisian atmosphere at Auvers Café; Marrickville-made craft beer at Bucket Boys Bar and Bottle Shop; Japanese dumplings at Harajuku Gyoza; tasty and innovative Vietnamese at Hello Auntie; and Spanish tapas at Boque by Tapavino.
Got a family to feed? Betty's Burgers & Concrete Co have the burger side of things sorted, Fish & Co has sustainable fish and chips, while Fratelli Fresh has the pasta and pizza you know and love. To reward good kids (and bribe the rest), Gelato Messina has the cooling treats that no one can resist.
There's so much more to Darling Harbour these days. Head down over summer to get a taste of this continuously evolving entertainment district.