Tough Mudder Mud Run Sydney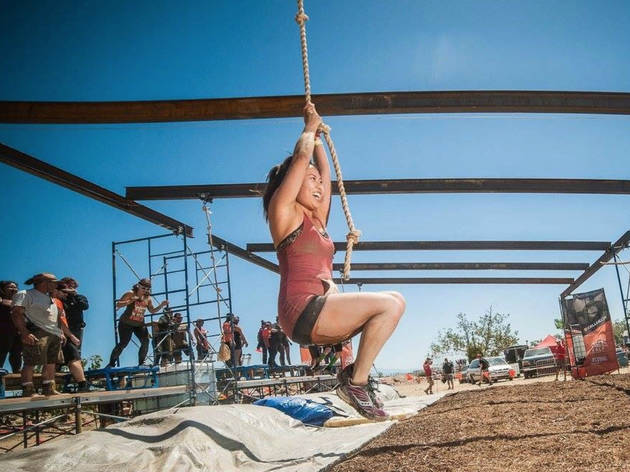 Put some dirt on it for this mega obstacle course
The Tough Mudder exercise course, where you're put through your paces in a military-style training regime of obstacle courses and endurance tests in the mud, has become a fitness phenomenon. This hardcore bootcamp race is open to gym junkies of all abilities, but if you really want to test yourself, you'll register for the Mud Run.
The full race course is 36 km of running and obstacles that take you through muddy flats, rocky outcrops and dense bushland. You can also take a 'half' course that's confusingly 21 km (not half?) at the Sydney event location in Glenworth Valley.
While they normally don't advocate for racing against the clock, you can test your mudder abilities across two days of both races on November 17-18. Best part is, every entrant wins a Tough mudder T-shirt, headband and 4 Pines beer.