Experience Lucio Pizzeria's pizza making masterclasses
Join Lucio De Falco for a pizza masterclass this February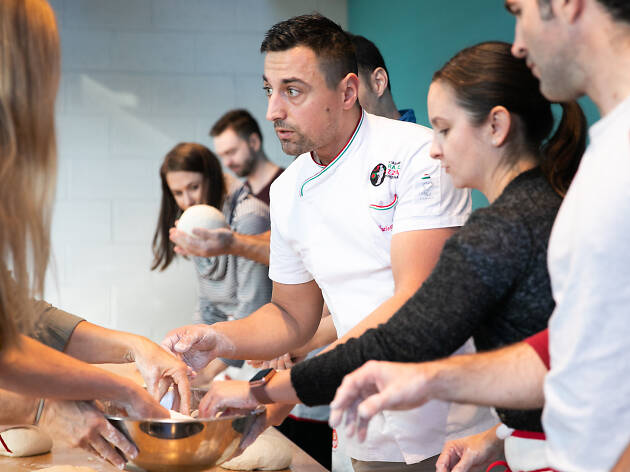 Don't lie. You, like everyone else, have attempted to throw pizza dough in an effort to shape it into a perfect, round base of crusty goodness, and if you're anything like us then you probably only succeeded in creating a doughy ceiling. Making pizza is easy, but making good pizza is an art, and this masterclass is your opportunity to learn it.
On Saturday February 23, Lucio De Falco, founder and chef at Lucio Pizzeria is holding a masterclass and behind-the-scenes peek at the inner workings of his Zetland restaurant. The class will run from 10am to 1pm and will give customers a hands-on experience of making traditional Neapolitan pizza.
Let the dough be your canvas and the tomato sauce your paint as you take in the gems of pizza-making wisdom De Falco has garnered over years of perfecting his craft. From types of flour to fermentation and techniques for stretching the base, you'll learn the ins and outs of making authentic Italian pizza from scratch. You'll also have the opportunity to see behind the scenes in the Lucio Pizzeria kitchen as one of the pizzaioli cooks your favourite pizza in the restaurant's wood-fire oven.
What would be the point of all this if you couldn't taste the delicious creation? Good thing you'll be invited to take a seat and enjoy your freshly made pizza with a glass of Italian wine, spritz or beer.
Tickets for the class are $95 and you can book yours at the Lucio Pizzeria website. If you miss out on this upcoming class, keep an eye out for future masterclasses online.