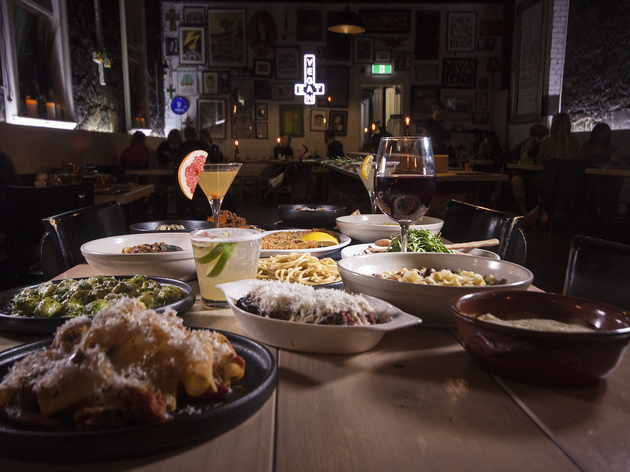 [Sponsored] Try a meat-free feast and rethink Italian cuisine
Melbourne-based chef Shannon Martinez is serving up an Italian-style vegan feast in Sydney this October as part Good Food Month. It'll be inspired by nostalgic home-cooked meals and perfected in the kitchen of her popular vegan restaurant, Smith and Daughters.
The Melbourne outfit attracts as many carnivores as it does plant-only diners with its inventive and diverse menu, and Martinez will bring plenty of that veggo inspiration to this three-course dining experience at the custom-built food pop-up, Hyde Park Palms. A vegan menu demands accompanying beverages as much as a fine steak does, so diners can expect matched wines from Brand's Laira and beer supplied by James Squire.