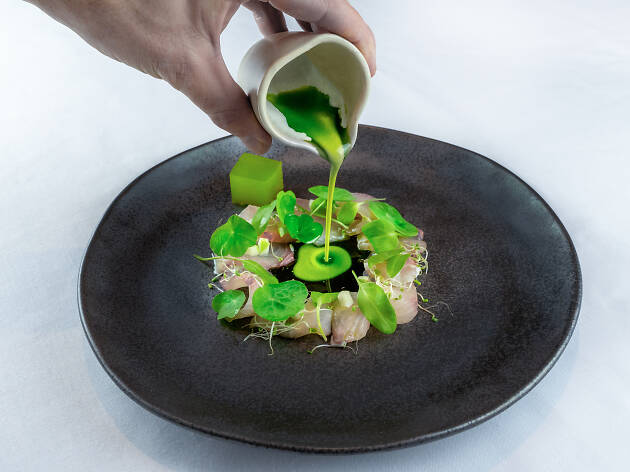 Win a multi-sensory dinner for two at Mode Kitchen Bar
During Vivid Sydney, the Chroma Dinner experience will serve you four courses of VR and edible delights to engage all your senses
Every year Sydney comes alive in winter for Vivid Sydney, the festival of lights, music and ideas. This year, Mode Kitchen Bar at the Four Seasons Hotel Sydney will be embracing the festival's spirit with the Chroma Dinner, a multi-sensory feast inspired by the colours red, green and blue.
Mode Kitchen and Bar will complement the four-course dinner with virtual reality, sound and olfactory experiences. Each course will be accompanied by matching cocktails that will complete the dining experience. In a nod to Vivid Sydney's core themes, the limited edition feast is a combination of food, art and technology.
If that has got your senses tingling, the Four Seasons Hotel Sydney is giving away two Chroma Dinner sittings for two at Mode Kitchen and Bar on Wednesday June 12. All you need to do to win this multi-sensory feast is fill out the form below by June 3.
If you don't want to take your chances, the Chroma Dinner will be on from Friday May 24 to Saturday June 15, sittings are $145 per person for the full four-course experience. Book now through the Mode Kitchen and Bar website.