WugulOra Morning Ceremony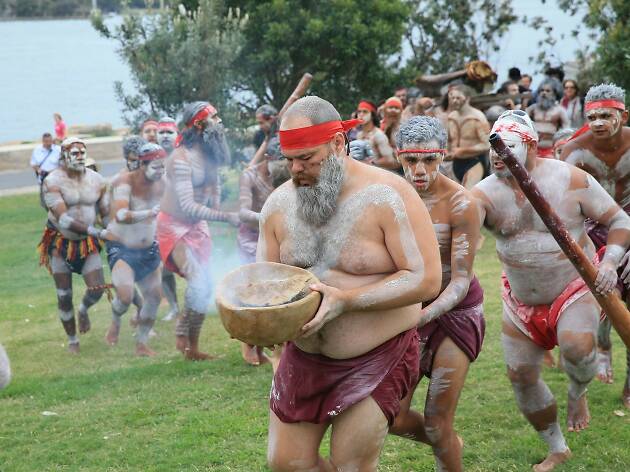 Welcome the day with a smoking ceremony, the national anthem in both English and Eora and performances from dancers and singers
WugulOra, meaning 'One Mob', starts with a traditional smoking ceremony before the national anthem is sung in both English and Eora language to mark the beginning of January 26, or Australia Day.
The event is to welcome the day and to share in the strength and resilience of the world's oldest living culture.

There'll be performances by Aboriginal and Torres Strait Islander dancers and singers, including Christine Anu and the Koomurri Aboriginal Dance Troupe.

Country pop artist Jason Owen will sing the national anthem as both the Aboriginal and Australian flags are raised on the Sydney Harbour Bridge.
The event is followed by the Was and Always Will Be concert from 8.30 am.