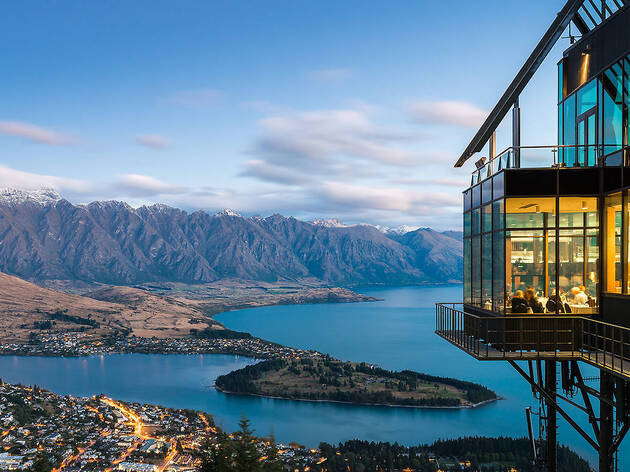 11 top things to do in Queenstown
Make the most of your time in New Zealand's adventure capital
Queenstown really packs a lot in. Not only is it the largest ski resort in New Zealand – during the peak season the picturesque Southern Alps are dotted with snow bunnies like kiwifruit on giant white pavlovas – it's also the home of bungy jumping and all manner of heart-stopping adventure activities. Food and wine lovers are well catered for, too.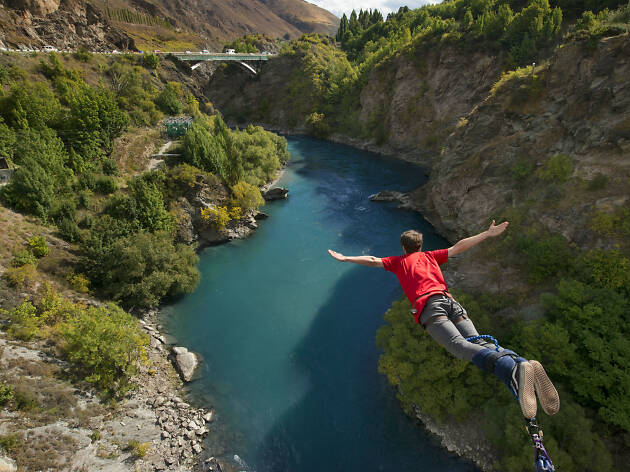 Photograph: AJ Hackett Bungy New Zealand
What is it? The original and best bungy jump experience.
Why go? This is the home of bungy jumping, founded by AJ Hackett and Henry van Asch in 1988, and a pilgrimage for the fearless who want to tie their ankles together and leap off the 43m bridge over the Kawarau River. Located along Highway 6 on the gateway to Queenstown, it's worth visiting just to watch people scream their way to the water – even if you don't want to try it. They also offer more sedate canyon swing and zipline experiences.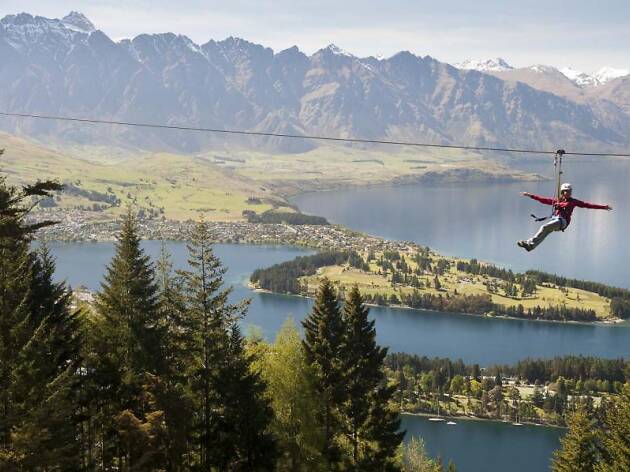 Photograph: Ziptrek Eco Tours
What is it? Guided zip-line tours through the treetops of Queenstown.
Why go? For the joy of zooming through the trees, accompanied by two guides taking care of the technical side and sharing their knowledge about the forest. The newly launched Kereru Tour, named after the native wood pigeon, comprises two swooping zip lines and a 21-metre drop to the forest floor, emulating the flight of the kereru. The experience is also a great opportunity to learn New Zealand's conservation story.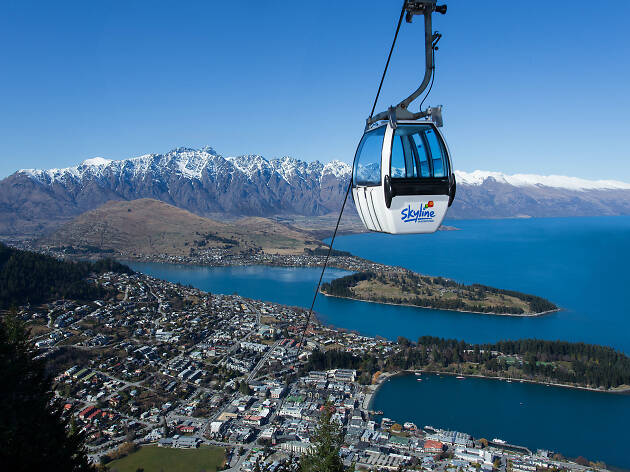 Photograph: Skyline Queenstown
What is it? A gondola ride up the mountain with activities and dining at the summit.
Why go? The killer views of the stunning lake and mountain ranges. Another reason is for the adrenaline activities on offer at the top: luge, mountain biking and (for the true adventure-seekers) paragliding. Alternatively, just watch everyone else from the comfort of the restaurant.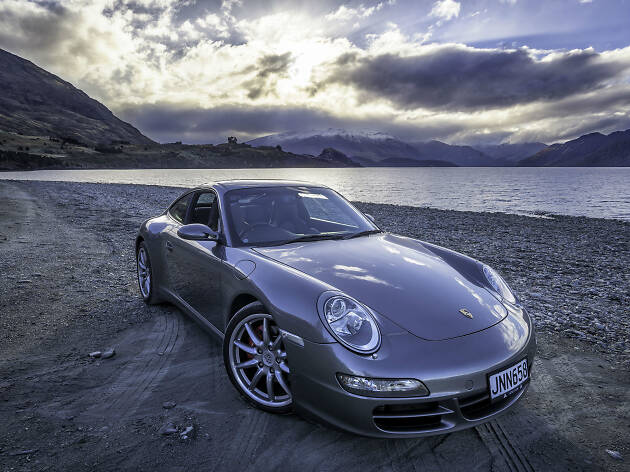 Photograph: Ignition Self Drive
What is it? Luxury sports car rental.
Why go? Because the local roads around Queenstown are simply made for luxury sports cars. Put your foot to the floor along the Glenorchy Road or over the Crown Range to Wanaka in an Aston Martin, Lamborghini, Porsche, Audi R8 or a luxury SUV for a road trip with style. Just don't get caught hurtling with the wind in your hair over 100kph.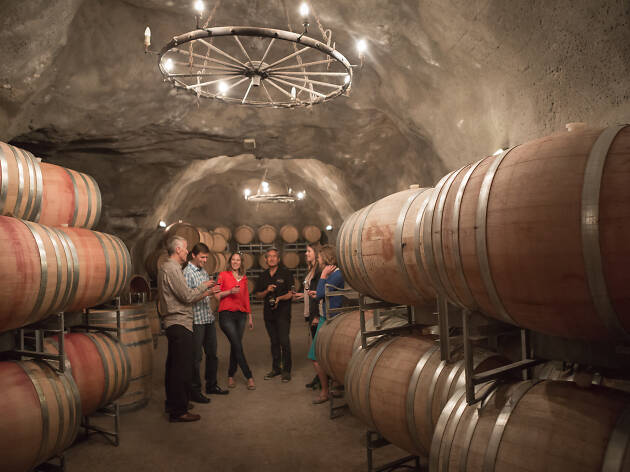 Photograph: Esther Small
What is it? A family-owned wine-touring company offering personalised and group experiences.
Why go? Central Otago is the fastest growing wine region in New Zealand, with vineyards set against backdrops of snow-covered mountains and crisp blue skies. Tailor a private tour to suit your own tastes, or join a small group tour to visit some of the finest wineries in the Queenstown and Bannockburn regions.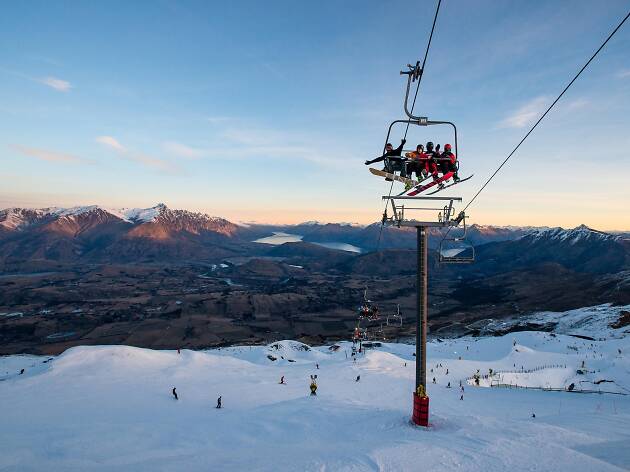 NZSKI
6. Night Ski at Coronet Peak
What is it? From late June through September Queenstown's Coronet Peak lights up at dusk for night ski on Wednesday, Friday and Saturday from 5-9pm. The M1 run (off the main Coronet Express lift) and the Meadows Express runs (for learners) are floodlit. There are DJs on the main deck to entertain skiers (or spectators) while they dine on woodfired pizza.
Why go? The sun sets early in winter, of course, so that first trip up Coronet Express once the lifts start at 5pm comes with an incredible view.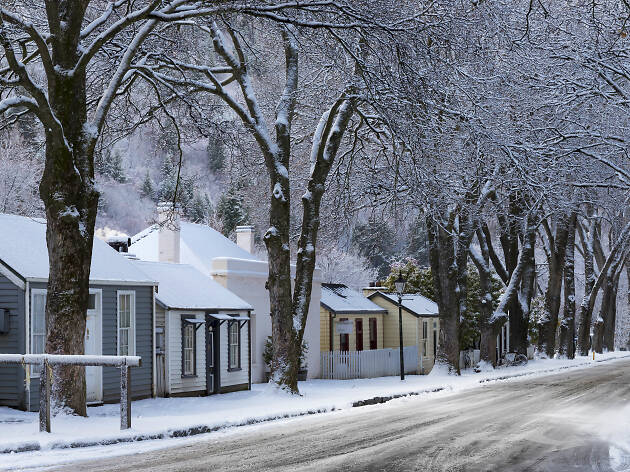 Photograph: Arrowtown
What is it? A historic gold-rush village on the Arrow River, about 20 minutes' drive from Queenstown.
Why go? If you visit in autumn, you'll witness Arrowtown's famous gold, red and yellow palette. That said, it's worth visiting any time of the year; there's the cute cinema/bar hybrid Dorothy Browns, the Remarkable Sweet Shop, and lots of souvenir shops selling sheep skins, possum fur clothing, knitwear and fun gifts. There's even a little museum celebrating the gold-rush history of this region.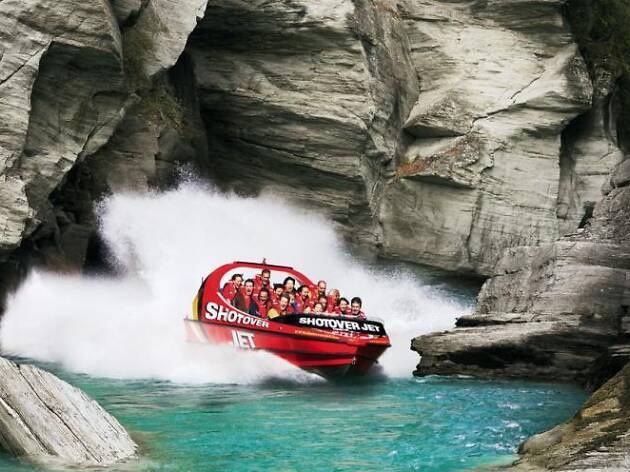 Photograph: Shotover Jet
What is it? A breathtaking jet-boat ride in the Shotover River Canyons.
Why go? To feel the thrill of 360-degree turns in impossibly narrow canyons – and because Wills and Kate did it when they visited New Zealand. The pro drivers show off their skills within the remarkable landscape, which means you'll have no time to take a photo. Best bet is to strap a GoPro to your life jacket and relive the ride later.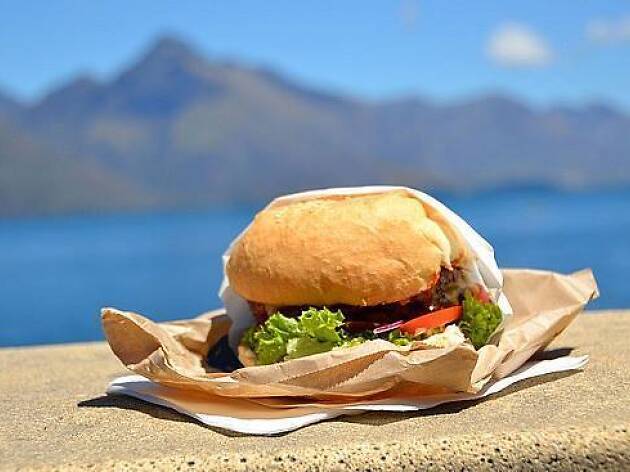 Photograph: Ferg Burger
What is it? The most famous burger joint in Queenstown.
Why go? To complete the Queenstown ritual of lining up at any time of the day or night for Ferg's housemade buns, prime New Zealand beef patties and fresh and delicious fillings. There are even some vegetarian and vegan options. You'll be lucky to get a table though, so it's best to take it to a bench by the lake and enjoy.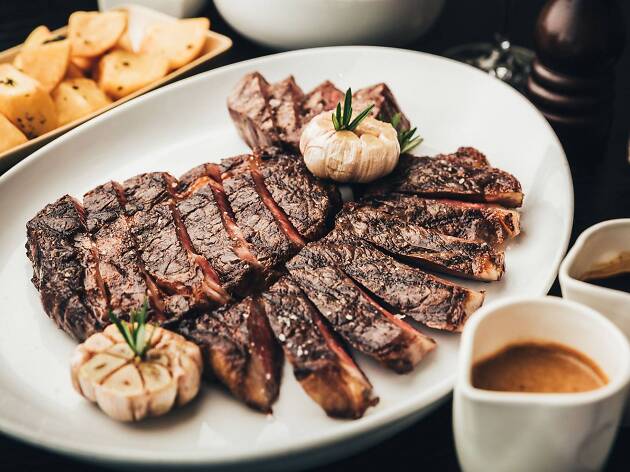 Photograph: Botswana Butchery
What is it? A meat-lover's paradise set in the gorgeous historic Archer's Cottage, complete with lake views.
Why go? To enjoy their five-hour slow-roasted lamb shoulder, best shared between three or four. It falls off the bone. What more do you need?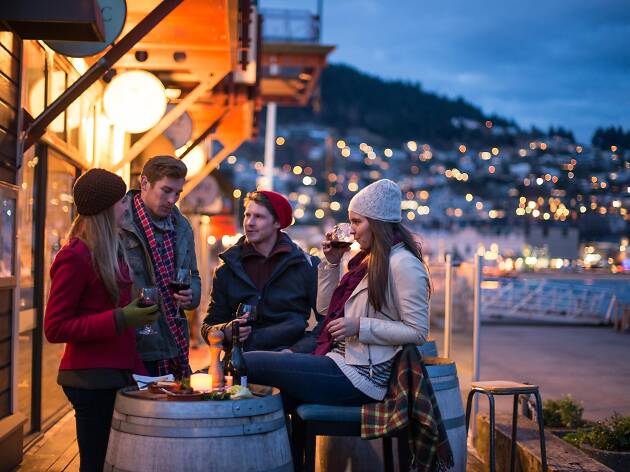 Photograph: Julian Apse
11. Après ski at Steamer Wharf
What is it? Steamer Wharf is a dining and nightlife precinct set right in Central Queenstown on the shore of Lake Wakatipu, with epic views of the Remarkables in the early evening during winter—the perfect location for après-ski action.
Why go? For locally caught or farmed produce at Public Kitchen & Bar; cocktails by the open fire at Little Blackwood; craft beer and some tapas at Atlas; or drinks among the ice sculptures at Minus 5° Ice Bar.