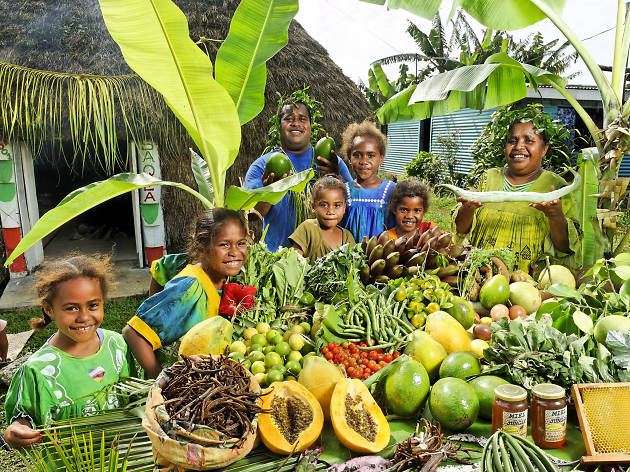 7 food experiences you have to try in New Caledonia
There are plenty of tasty ways to explore the French Polynesian paradise that's far closer to home than you realise
New Caledonia is one of our closest neighbours – it's just three hours flight from the east coast. The Pacific Islands gem is not just beautiful to look at (hello, white sand beaches, warm turquoise waters, chilled-out turtles and palm trees), it's also a culinary destination.
Noumea and beyond offer up a cavalcade of local food experiences. Try Bougna, a local delicacy of chicken or lobster wrapped in banana leaves; get a taste of the French-influenced New Caledonian culinary scene; explore hip waterfront bars; or try a fun food festival (they even host their own Avocado Festival).
Is your mouth watering yet? We thought so. Fortunately, New Caledonia are currently offering Time Out readers a chance to win a foodie vacation of their very own, including airfares, five nights accommodation, and an unforgettable meal. Enter here.
Bougna is a local Melanesian delicacy of the Kanak people of New Caledonia. Fresh banana leaves are used to wrap chicken, lobster or fish along with soft yams, bananas, sweet potatoes and rich coconut milk. This is then steamed over red-hot stones in a below-ground oven and slow cooked for around two hours. The authentic dish can be found in New Caledonian restaurants – most notably on the islands and the east coast – or can be enjoyed as a meal with local tribes.
The capital of Nouméa is also home to more than 150 restaurants, many of them featuring regional French-style cooking. Local chefs often put a Caledonian twist on French classics, from sweet plum tarts and vanilla crème brûlée to lentil stew and traditional cassoulet.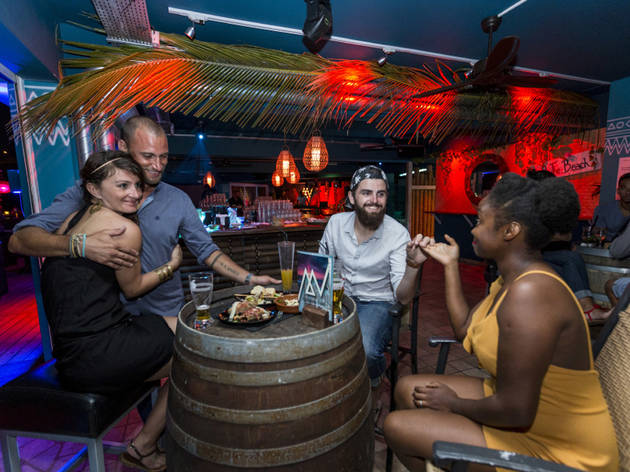 Experience the colourful local nightlife scene
Whether you're up for a sundown Apéritif, with a live band playing in the background, or a bigger night out on the dance floor the New Caledonian bar and nightlife scene has plenty of options. For a sophisticated start to the evening, Anse Vata Baie and Baie des Citrons are dotted with chic seaside cocktail bars, and upscale French eateries. Try Poplight on the pier, next to Le Roof restaurant, where you can watch the sun sink over the ocean. Want to hit the dancefloor? La Bodega del Mar and MV Lounge both boast DJs spinning South Pacific favourites, glittering ocean views and plenty of chances to move your feet.
Why not get creative and muster up your own gourmet hamper? It'll give you the chance to get out to markets and meet local producers and growers, giving you an insight of what it's really like to live and eat like a New Caledonian. Stock up on jars of honey, pepper puree, corned beef, foie gras, cheese, guava paste, and venison sausage. Make sure you pack some French wine too. With plenty of beautiful places to enjoy your picnic, you'll get to take in beautiful sights and culinary treats, all in one hit.
The table d'hote is a homestay-style experience anyone can try while they're in New Caledonia. Managed by farmers, the visits offer you the chance to see what farm life is about. Enjoy homecooked meals of coconut crab, venison, wild pig, snails, crayfish and tropical fruit, all while meeting Caledonians that are there to share good times around the table.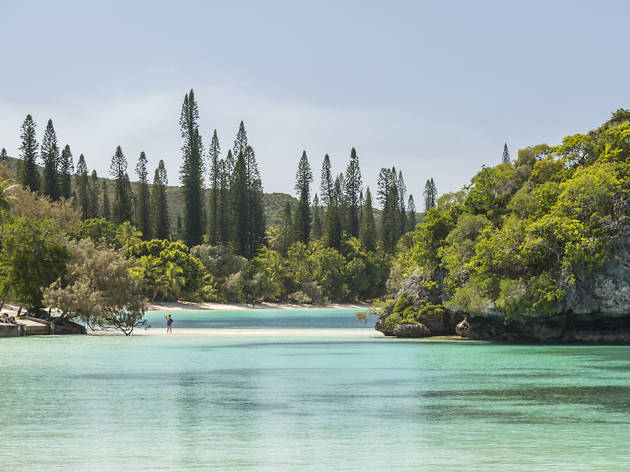 Photograph: Elissalde Arnaud
Eat the Isle of Pines' famous snails
The 'Escargots de l'Ile des Pins' are forest-dwelling snails, a delicacy farmed by the locals. After trying the molluscs, make sure you explore the rest of the tropical island. Also known as 'the Jewel of the Pacific', the Isle of Pines is one of the most beautiful spots in the world, replete with bright blue lagoons, white sandy beaches and towering Araucaria pine trees.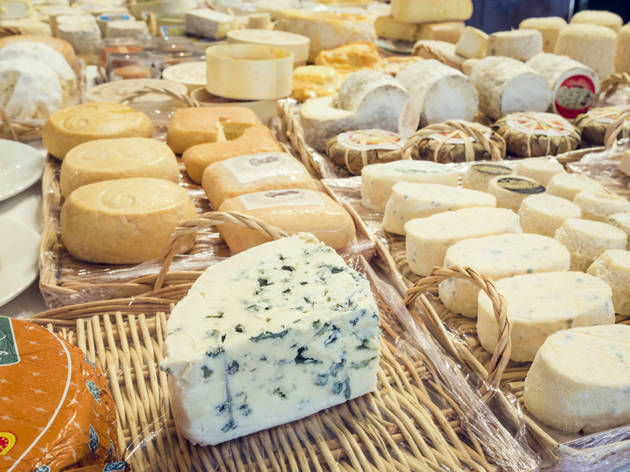 New Caledonia has a jam-packed calendar of food-focused events and festivals, which celebrate local cuisine and the natural beauty of the South Pacific. The biggest event on any local foodie's agenda is New Caledonia's Gastronomy Festival, which takes place every September. Alongside this is a host of other – sometimes very specific – food festivals including the Giant Omelette Festival (April), the Avocado Festival (May) and everyone's best friend, the French Cheese Festival (June).