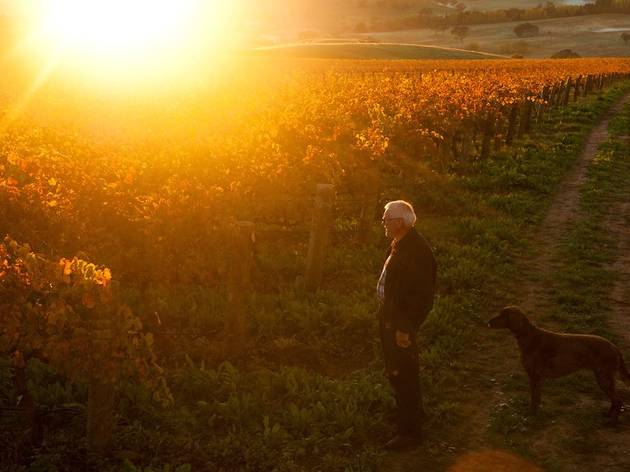 Time Out says
An esteemed winemaker makes a home (and a new label) in rural Orange
Head to the Tuscan villa-like home of esteemed wine-maker Philip Shaw for an appointment-only tasting of wines from his fresh, youthful new label Hoosegg. The winery won numerous industry accolades during the first two years of operation – you'll find it hard to leave without at least one cheekily-labelled bottle.
Shaw took a liking to Orange when he flew over the region one afternoon, spotting the cherry and apple orchards dotted below and rightly understanding that their flourishing would mean that the terroir and climate would also suit wine grapes. After transferring the running of Philip Shaw Wines to his sons, he focussed his attention onto his new small-batch project, Hoosegg.
Hoosegg's wines – the Seven Heaven chardonnay and the Mountain Jade cabernet merlot in particular – are something special, and to swill them in the late afternoon sun as it filters through the grand arch windows seems only deserving. A freedom from any serious commercial imperative is apparent, too – Shaw has put his efforts into minutely calculating the viticultural tendencies of the area, without a focus on mass production or rushing visitors through tasting after tasting. Bookings here are made by appointment only – but to sit in the residence of one of the greatest winemakers in the country is an occasion you'll want to savour.
Afterwards, if you're lucky, wander through the Koomooloo vineyards surrounding his home on the heels of Lucca, his regal dog.
Details