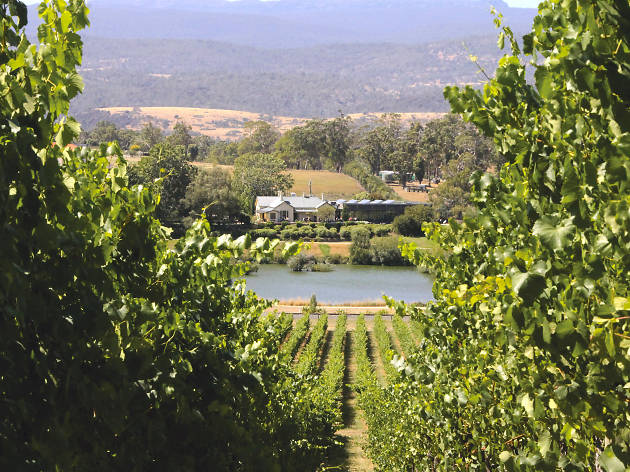 How to spend the perfect weekend in Launceston
Wine, cider, butter and beef: all the good things in life are locally made and there for the taking in Tassie's northern city
Hobart is a bit of a thunder stealer. It's the hot older sister that makes you forget about all the other great things that Tasmania has to offer, including sibling city Launceston. But if you've done Hobart, we suggest making a pitstop in this northern town. It's overrun by rolling hills and Dawson's Creek style seaports, plus it's cool climate wine country, so even the hangovers are beautiful. Wine's like a lifeblood here, so if you're looking to up your viticultural knowledge, this might just be the place.
Looking for more weekend getaways? Check out our guide to Adelaide, Port Douglas and Canberra.
Launceston attractions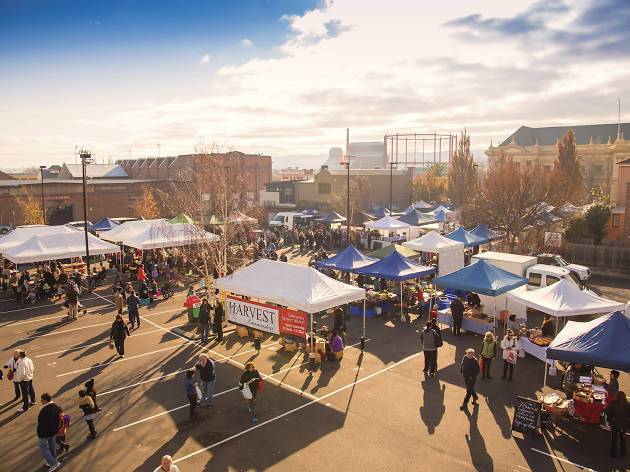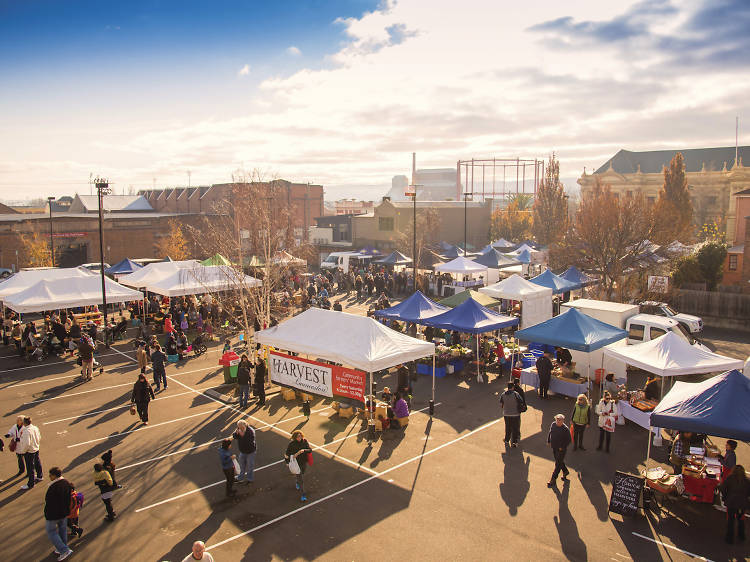 Photograph: Rob Burnett
Feast your eyes on stalls brimming with Tasmania's freshest seasonal produce at the Harvest Launceston Community Farmers' Market, held every Saturday morning from 8.30am. Here you'll be able to savour a locally roasted coffee and cool-climate wines, and taste your way through cheeses, homemade preserves, premium produce, artisan breads and pastries and a roster of food trucks. Be sure to nab a slab of fresh, cultured butter from Tasmanian Butter Co who make mighty fine butter you'll want to eat straight from the spreading knife.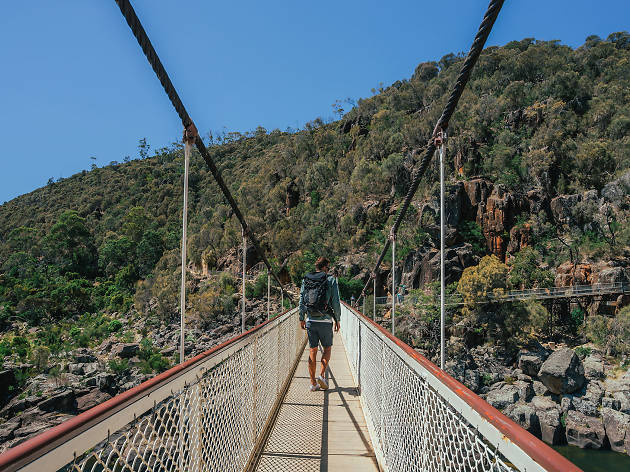 Photograph: Tourism Tasmania and Jason Charles Hill
Post-market, make a beeline for Cataract Gorge, a beautiful rock formation located spitting distance from Launceston's city centre. Follow the cliffside pathway (which was originally built in the 1890s) as it whips around the craggy gorge and looks down onto the South Esk River. It may be named after an eye infection but couldn't be less like an eyesore.
Launceston restaurants
Photograph: Supplied
Launceston people are fiercely passionate about supporting local growers. They buy local, support local and scoff at the thought of using mainland ingredients in their contemporary Tasmanian fare. Jeremy Kode, owner and manager at Geronimo, Launceston's Aperitivo bar and restaurant, grows his own in a kitchen garden 20 minutes outside of the city. Kode's kitchen garden supplies basically anything the restaurant needs, from vegetables, fruits and herbs to a reserve of roaming beef cattle. The menu changes regularly to adapt to what's available, but the flavours are always winning. It's like a whiff of Europe with modern Aussie flair – think butter-soft savoury mushroom panna cotta, tangy Cape Grim beef tartare, and crumbly pan-roasted white fish served alongside a citrus salad and potato crisps.
Launceston bars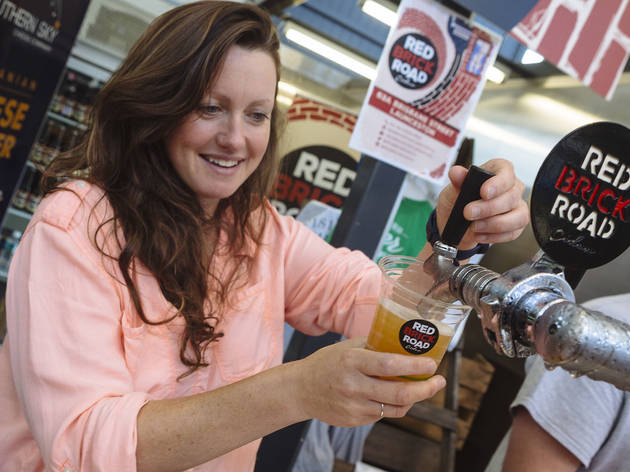 Photograph: Mitch Osborne
While wine is Launceston's clincher, don't pass up a walk down the Red Brick Road towards cider town. These brewers handcraft ciders and perries (pear cider) with only natural ingredients – there's no added sugar, it's unpasteurised, unfiltered and made using a traditional fermentation process. The result is drier and tangier and a lot more cloudy than your typical cider, but it makes for a far more interesting drinking experience. Visit their hole-in-the-wall bar Red Cider House in Launceston's centre that boasts a full range of bevvies, BYO food and laidback vibes.
Launceston hotels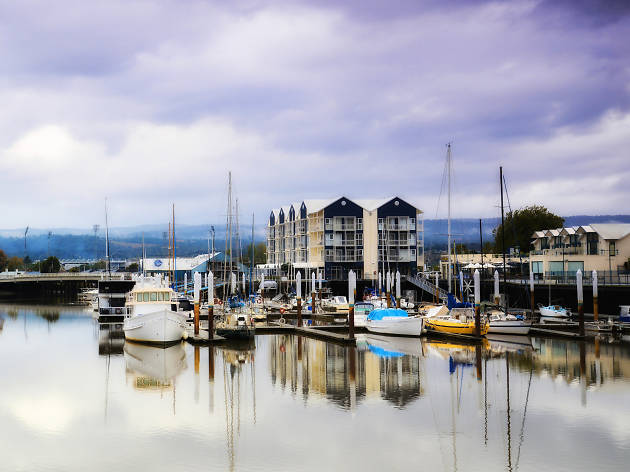 Photograph: Tourism Tasmania
So close to town you can basically taste the sea air, Peppers Seaport Hotel has plenty of nautical charm – it's located on the site of an old dry dock, after all. The beds are comfy, the rooms are spacious, and if you're lucky you'll score views out to where the North and South Esk Rivers meet.
Go on a winery crawl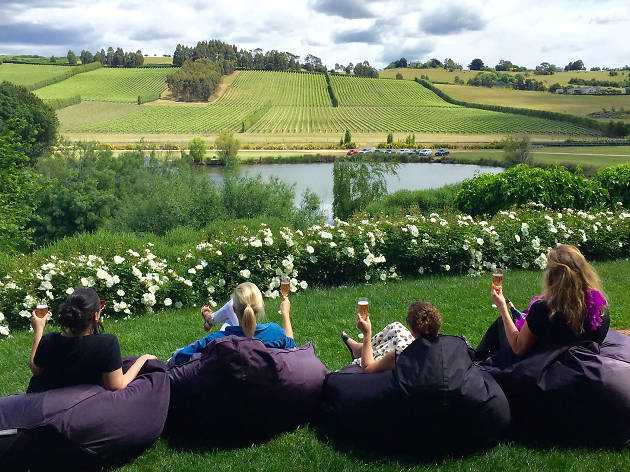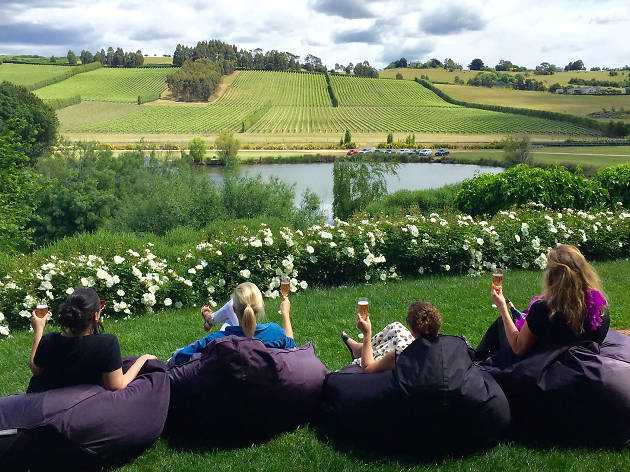 Photograph: Liza-Jane Sowden
Tasmania is a cool-climate wine bonanza – so why not turn your vacation into a more appreciative wine-cation?
Your crawl starts at the 61-hectare vineyard at Josef Chrómy Wines. Book into their Art of Sparkling Experience where you can learn how their signature Sparkling is made and get hands on experience adding liquor to your own batch to take home with you.
Heading north, hop over to Tamar Ridge Winery for vino with a view. Park yourself on the lawn and taste your way through sauvignon blanc, pinot gris and riesling. You can order a seasonal platter from local catering company Hubert & Dan that's loaded with local and housemade cheeses, salmon and charcuterie to enjoy while you imbibe.
Next stop is Moores Hill Estate, Tasmania's first 100 percent solar-powered winery. With 108 solar panels on the roof, you can feel ethically angelic about snapping up a bottle of their 2017 Vintage. Keep an eye out for their friendly wine dog Otto, who likes to roam the vineyards too.
Finish it off with a drive by Sinapius's site in Pipers Brook. The smallest grower on the list, this family-run vineyard is known for their estate-grown field blends, including their Clem Blanc and their Esmè Rouge. It's the perfect digestif to your vino-cation.
Looking for more getaways?
As much as the city has its perks, there's really nothing like ditching the nine to five and hitting the road. Armed with a tank full of petrol (or a topped-up Opal card), you'll be surprised how far your dollar can stretch outside the big city.