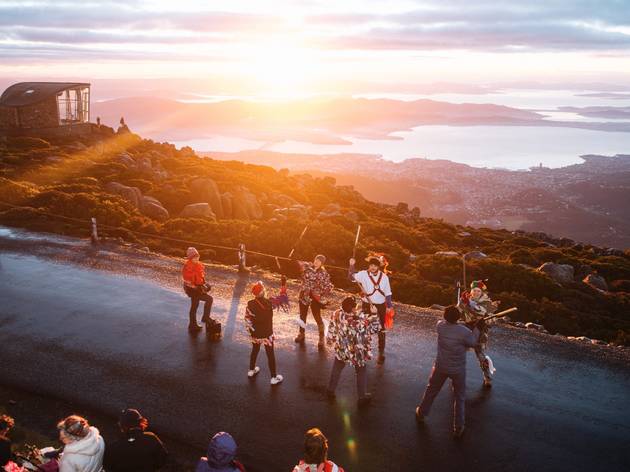 1/9
Photograph: Jonathan Wherrett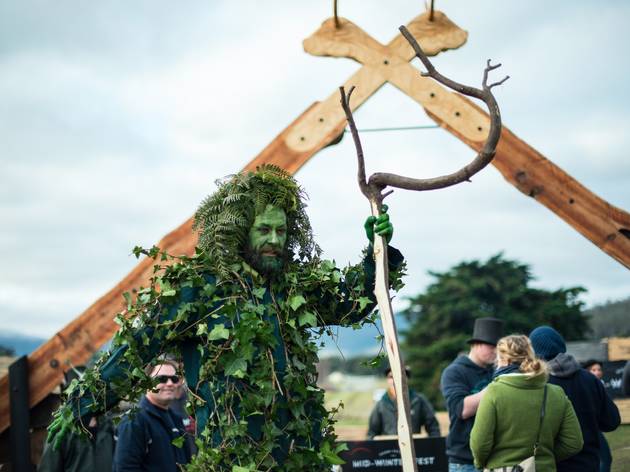 2/9
Photograph: Mia Glastonbury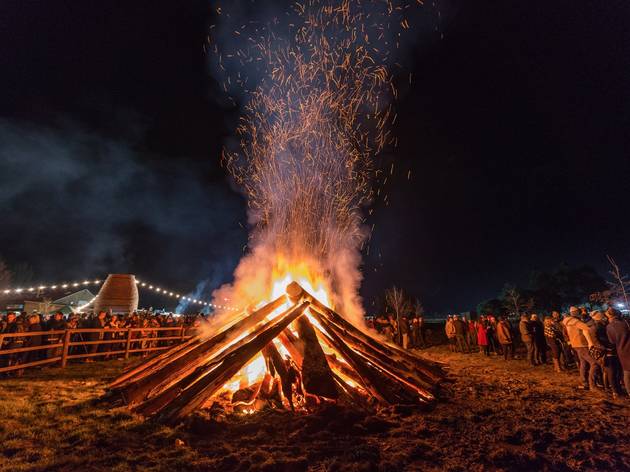 3/9
Photograph: Mia Glastonbury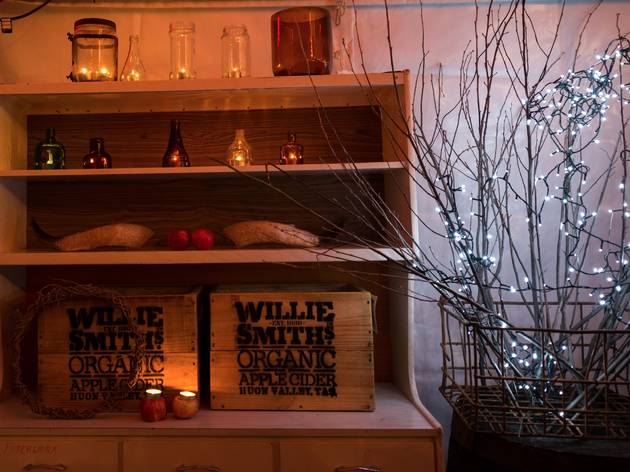 4/9
Photograph: Mia Glastonbury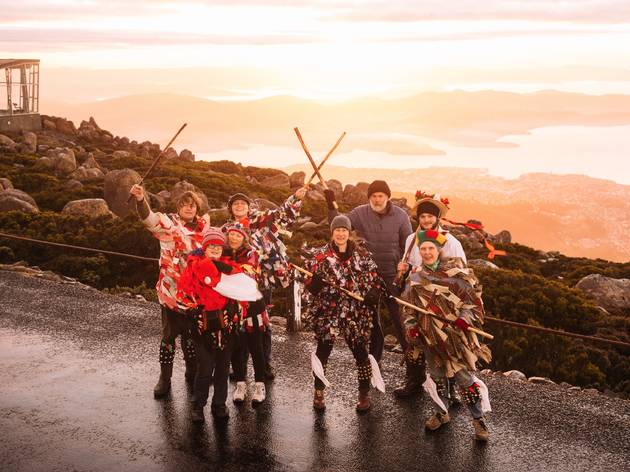 5/9
Photograph: Jonathan Wherrett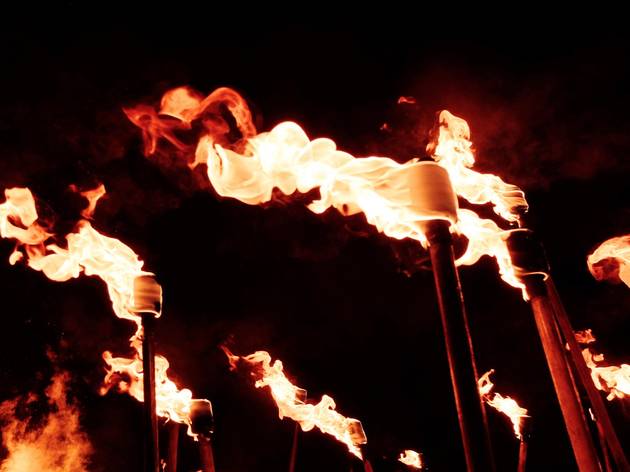 6/9
Photograph: Kate Berry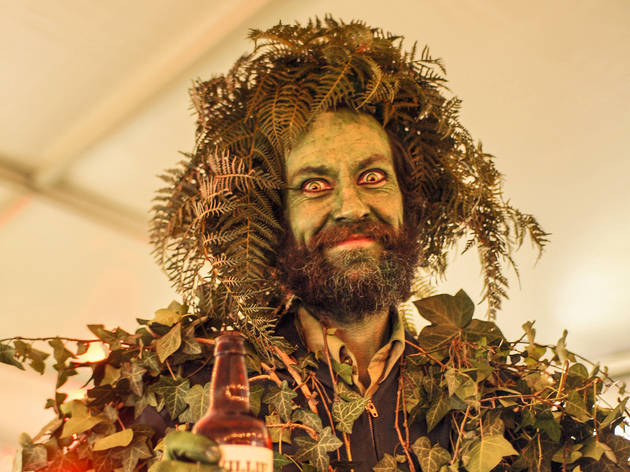 7/9
Photograph: James Spencer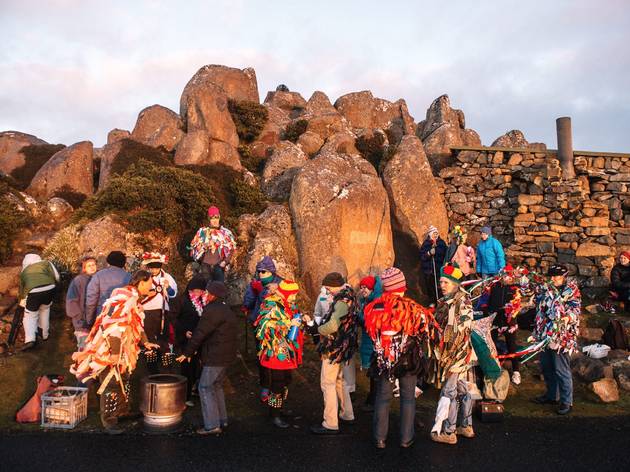 8/9
Photograph: Jonathan Wherrett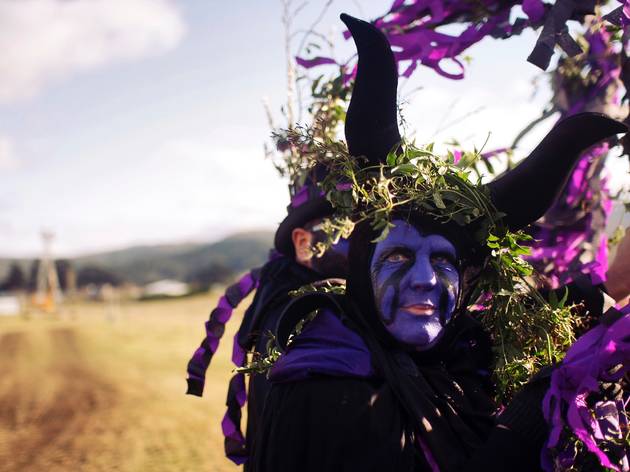 9/9
Photograph: James Spencer
Huon Valley Mid-Winter Fest
Celebrate apple picking in Tasmania's Huon Valley
Ever been to Burning Man? No, no. Not the one on the Playa with the tech-bros, fire-spitters and huge RVs. We're talking about the other Burning Man. The tiny, but fiery, pagan festival in Huon Valley where yes, indeed, a man is burnt in effigy to ensure a great harvest.
Running for only three days, from Fri July 15 until Sun July 17, the Huon Valley Mid-Winter Fest is set to be a pretty wild weekend away. The festivities kick off on Friday night at cidery, the Apple Shed, with an evening of craft cider, music and feasting by the fireside.That day you can also join in on the ancient British tradition of 'wassailing' by singing to the orchard trees and banging on drums to scare away 'nasties' and ensure a strong crop.
The Huon Valley is only a 30-minute drive southwest of Hobart, and is worth it for the stunning scenery and waterways alone. The Mid-Winter Fest is a brilliant showcase of how beautiful Tassie looks in the colder months – that, the live music and fantastic produce are what draws in both locals and travellers to experience it first hand.
No car? No problem, on Saturday and Sunday there are free shuttle busses to the festival site from Ranelagh and Huonville, and you can get to the festival from Hobart by bus on Friday and Saturday. There's more info about that right here.
Tickets range from $5 to $35. Friday night activities start at 5pm and end at 11pm, Saturday sees more than 12 hours of fun from 10am-10.30pm, and Sunday is all about the daylight hours – making it ideal for families – running from 11am-5pm.
It's weird, it's David Walsh-endorsed (Dark Mofo is a festival partner), and it's a whole lot cooler than the other Burning Man. Literally, it's very cold. Pack some jumpers.
For more info, including directions and tickets, check out the Mid-Winter Fest site.
Getting there
This winter, QANTAS have increased their flights to Tasmania, so it's quicker and easier than ever to get to the Isle of the Curious. Tasmania is just an hour's flight from Melbourne, two hours from Sydney, and three from Brisbane.