Singapore: off the beaten track
They don't call Singapore the Garden City for no reason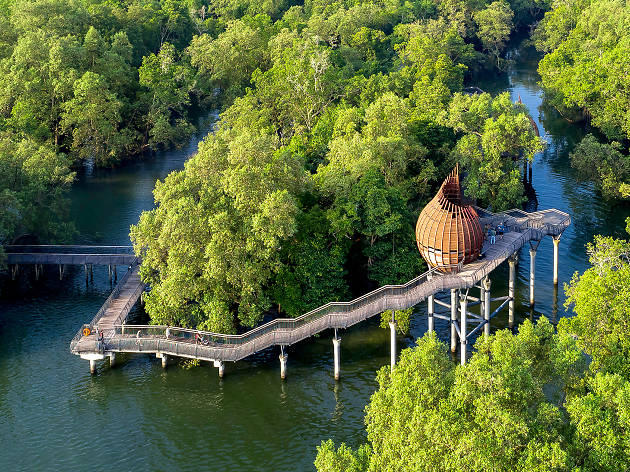 Home to 202 hectares of mangroves and a secondary forest, Singapore's first ASEAN heritage park is a treasure trove of flora and fauna. Visit during the early morning for the best bird-watching opportunities (there are approximately 140 species of birds found there) and September to March, you can catch sight of shorebird and sandpiper flocks en route to Australia. Look out as well for saltwater crocodiles and monitor lizards.
A 15-minute bumboat ride (S$3) brings you back in time to 1950s Singapore. Pulau Ubin, a boomerang-shaped island, is a reminder of Singapore when its beaches were undeveloped, residents lived in kampung (village) houses and wild boars and monkeys still roamed free. Explore the island by foot or rented bicycle. For a view of neighbouring Johor, Pulau Tekong and the mainland, find the 20m Jejawi Tower. While you're there, look out for migratory birds called Little Stints, a newly discovered species. For sightseeing, there's the Wei Tuo Fa Gong, a Buddhist temple, and the German Girl Shrine.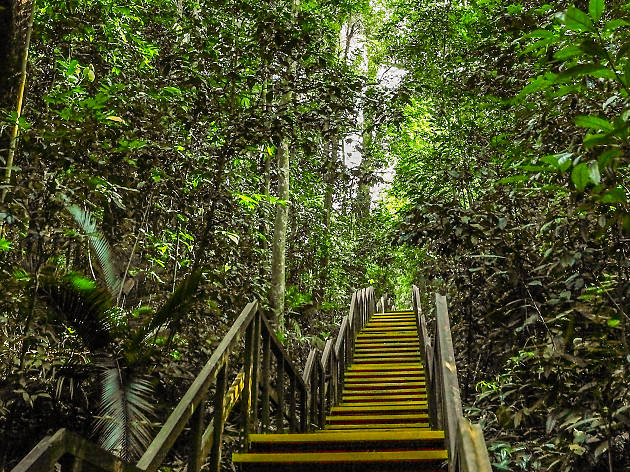 Photograph: Supplied
Singapore's highest hill (163m) is also home to the last patches of its primary rainforest, including undisturbed tropical forest found during the time of Sir Stamford Raffles. Choose from four different routes to hike up to the summit. For cyclists, there's a mountain bike trail.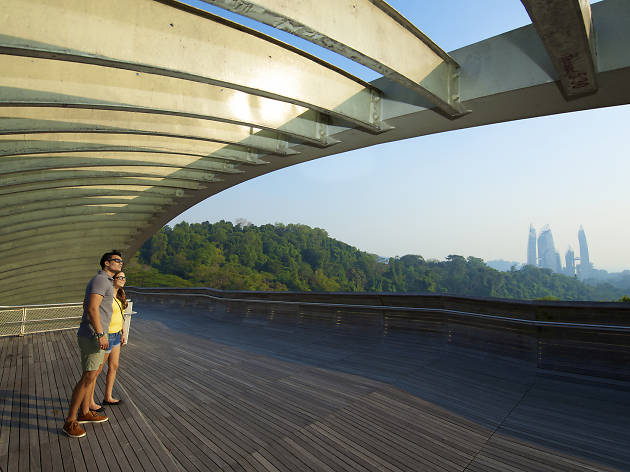 Photograph: Alex Soh
This 10km stretch in the west part of Singapore best illustrates the term 'urban jungle'. Spanning six different parks, the hike from Mount Faber Park all the way to Labrador Nature Reserve will bring you along the worm-like Henderson Waves (also Singapore's highest pedestrian bridge) while the man-made bridges along the Forest and Canopy make for a mudless walk through a secondary forest.
This new nature park in the centre of the island is a family-friendly outing with its easy-to-navigate boardwalks. Keep an eye out for dragonfly species and the Hanguana Trail, with rare native plants.
This 27m-high TreeTop Walk is a 250m free-standing suspension bridge which spans the two highest points in MacRitchie Reservoir and looks out to a breathtaking view of the reservoir and forest canopy.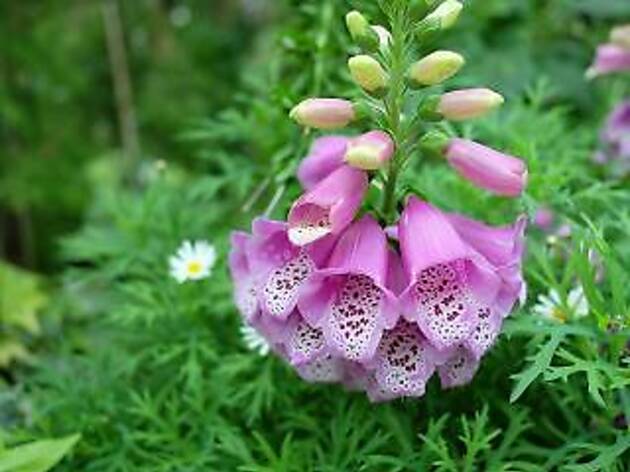 Photograph: Creative Commons
Located in northwestern Singapore, this area is home to several local goat and vegetable farms, including Bollywood Veggies and D'Kranji Farm Resort, where you can learn the trade and spend the night in rural bliss.
Singapore - Where passion and possibilities meet
Discover more of Singapore's nature and wildlife at VisitSingapore.com