Longing for jaw-dropping vistas to spark your long-forgotten wanderlust? We don't blame you. It's only natural to want to dive into planning your perfect getaway after the last few years – to want to get back out there, see amazing sights and enjoy an extraordinary escape. Luckily, we've got you well and truly covered. From the best places to learn about Australia's rich history to checking out the rushing waterfalls of the Blue Mountains and peering wide-eyed at ancient rainforests, find inspiration in some of the most awe-inspiring natural wonders NSW has to offer.
Not you? Try another emotion here.
Pick your trip:
WEEKEND AWAY
Discover more ways to feel awe-inspired in NSW.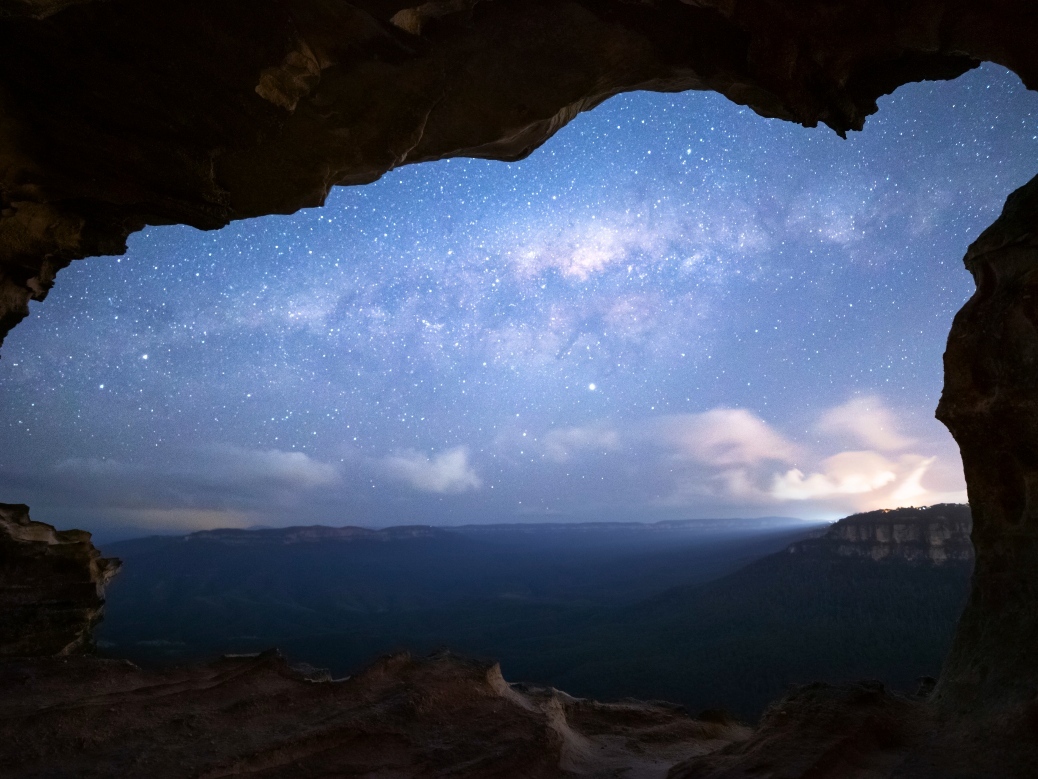 Lincolns Rock, Wentworth Falls | Photograph: Destination NSW
A weekend away in the Blue Mountains
The Blue Mountains have long since been synonymous with breathtaking views, living up to their name by showing off their tinged blue hue, crisp mountain air and soul-stirring, rugged wilderness. From forests to boutique shopping and galleries, make yourself at home in the town of Katoomba, located in Blue Mountains National Park, where you'll find the iconic Three Sisters rock formation, a plethora of quaint bars and heritage hotels with a view. Nestled a manageable two hours west of Sydney, the Blue Mountains are home to Wentworth Falls, where you'll find spectacular lookouts, waterfalls and bush trails galore. Park yourself up at the picnic area followed by braving the 1.4km Wentworth Falls Track, which treats you to a couple hundred stairs to conquer. Finish by spoiling yourself to a spot of Blue Mountains Stargazing with an expert at the Wentworth Falls lookout to get your fix of wonder.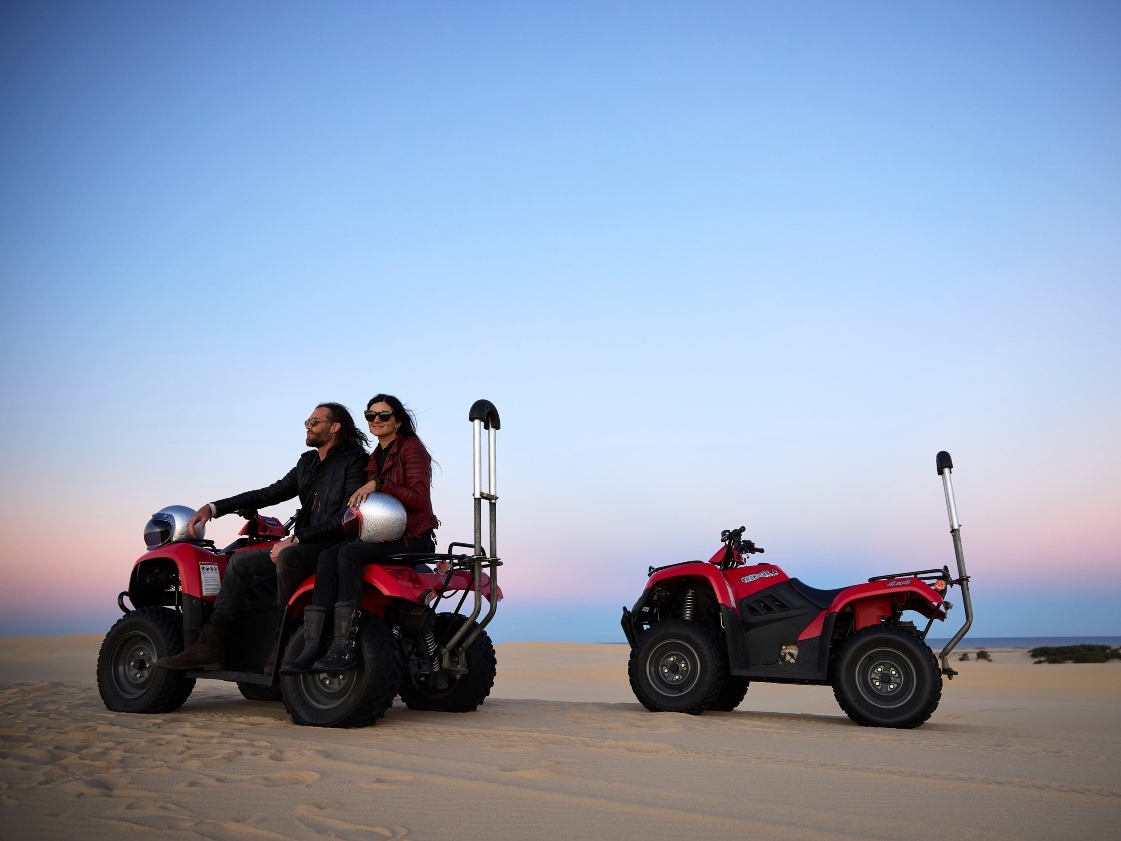 Stockton Sand Dunes Aboriginal Culture and Quad Bike Tour | Photograph: Destination NSW
A four-day escape to Port Stephens
Whether you're a seasoned beach-lover or a thrill-seeking water baby, Port Stephens truly has something for everyone. Located on the stunning Central Coast of NSW, the beach town boasts life-changing opportunities for whale and bottlenose dolphin sightings, jaw-droppingly vast sand dunes and fresh local produce leaving you satiated and smug.
Start by exploring the magnificent Stockton Bight Sand Dunes in the Worimi Conservation Lands, scouting the impressive area on a quad bike, 4WD, camel or horse riding tour, as well as learning about the area's cultural significance from an Aboriginal guide. To catch a spectacular glimpse of Australia's stunning sea mammals, check out whale and dolphin cruises departing from the Nelson Bay marina. After all the excitement, what's better than unwinding during a sunset dinner cruise? Both Moonshadow – TQC Cruises and Imagine Cruises offer an experience of a lifetime as you glide atop Port Stephens' calm waters with fabulously fresh seafood and the possibility of bottlenose dolphins paying a visit.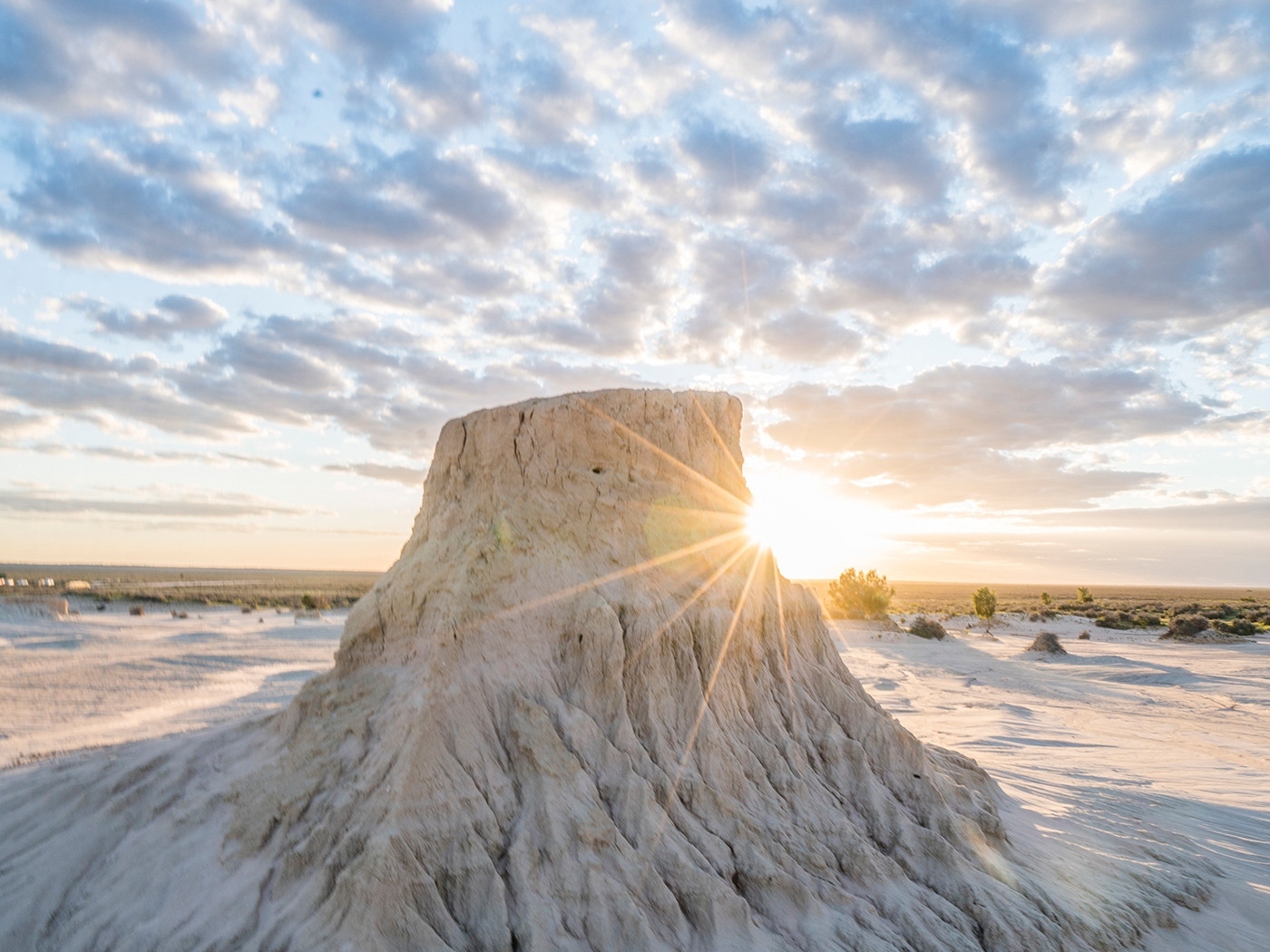 Walls of China, Mungo National Park | Photograph: Destination NSW
A one-week odyssey in Willandra Lakes region and beyond
Steeped in stark and startling beauty, with ancient deserts as far as the eye can see and land laden with dried salt water lake beds, the Willandra Lakes Region offers the ultimate awe-inspiring outback experience. Being the traditional meeting place of the Mutthi Mutthi, Nyiampaar and Barkinji Aboriginal tribes, Willandra Lakes Region is bursting with rich history and tales to tell.
For a true outback experience, sand formations unlike any you've seen before and deep connection to the land, visit Mungo National Park. At Willandra Lakes World Heritage Area, you'll be inspired to learn about the hugely significant archaeological discoveries of the bones of Mungo Woman and ochred skeleton of Mungo Man, the oldest human remains found in Australia. Go at your own pace or with an experienced organised tour guide like Outback Geo Adventures.
Stimulate your mind and body by discovering Mungo's ancient history at the Mungo Lodge. Located at the gateway of the World Heritage Mungo National Park, nestled in the vast surrounds of a majestic red outback, Mungo Lodge offers everything you need from sunset and full moon tours to camping and a bar and bistro – and that's not all. Believe it or not, the Walls Of China are right here in Australia – and one of the most spectacular outback landscapes in NSW. Mungo Lodge offers daily tours with accredited guides to the unique and striking Walls of China, where ancient human remains have been dated back 45,000 years.