Curious, wonderful, and always surprising – these fascinating NSW adventures are made to maximise joy. You could spend a cosy weekend rugged up and loved up in the mountains, or zip out to a stretch of untouched coast where coral thrives and tropical fish nibble at your fingers. For a lengthier getaway, embark on a one-week odyssey along the Central Coast. The stories you'll hear, the ocean views and the relaxed coastal lifestyle will fill your cup to overflowing.
Not a bundle of joy? Find another feeling here.
Pick your trip:
WEEKEND AWAY
Discover more ways to feel joy in NSW.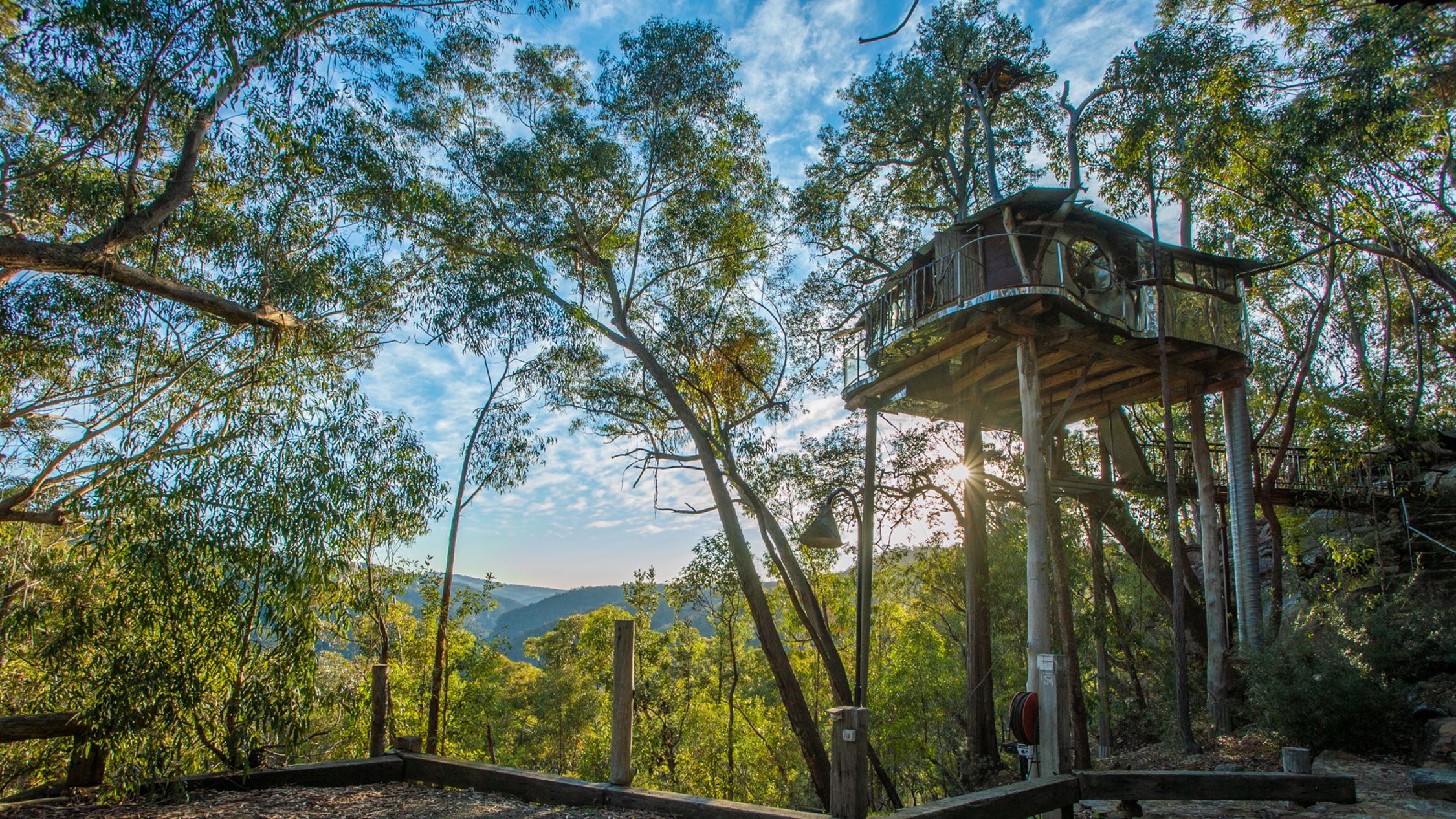 Love Cabins Treehouse | Photograph: Love Cabins
A loved-up weekend in Bilpin
Reconnect with your main squeeze on a romantic getaway to Bilpin's Love Cabins, nested inside 600 acres of spectacular Blue Mountains bushland. The seven wild, quirky and utterly private cabins range from the roomy 'Enchanted Cave' to a lofty treehouse that's a true home among the gum trees. Inside you'll find roaring fireplaces, steamy spas and all the creature comforts needed to happily disconnect from the outside world. Gaze out at stunning views of Bowens Creek Gorge, dense Blue Mountains rainforest and Wollemi pines that stretch out forever. If you can bear to leave your love bubble, the town of Bilpin is famous for their apples – sip ciders in the sun at Hillbilly Cider, go apple-picking in Pine Crest's lovely orchards or pack a picnic for the Botanic Gardens in Mount Tomah.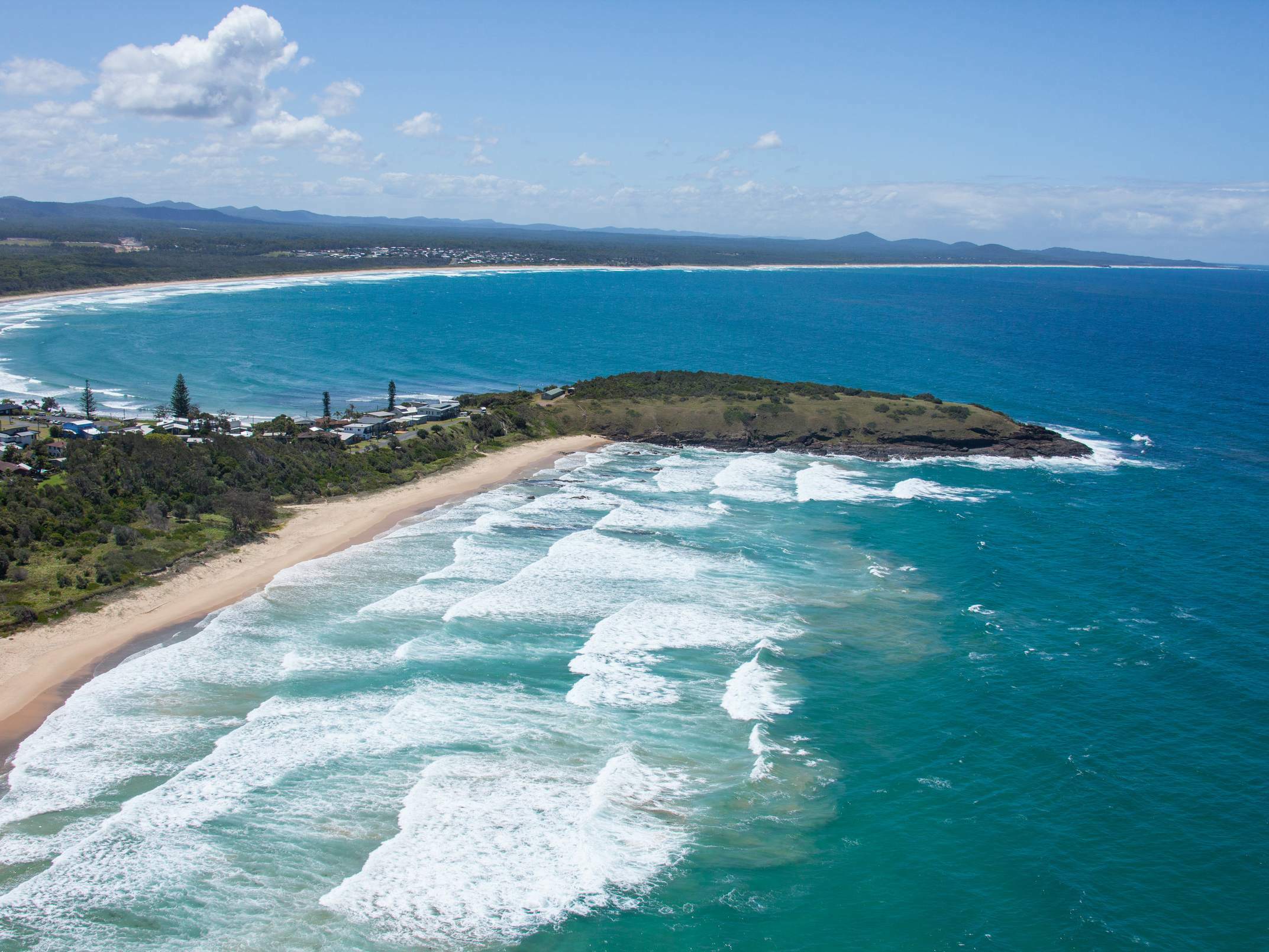 Arrawarra Headland | Photograph: Destination NSW
A euphoric four-day jaunt to Solitary Islands Marine Park
More of an outdoorsy type? Solitary Islands Marine Park is a nature-lover's playground, comprising 71,000 hectares of protected coastal area home to an astounding diversity of fish, coral and other marine species. Extending 75 kilometres from Coffs Harbour to the Sandon River, there's a seemingly infinite range of activities to jump into. Paddle down the clear waters of Moonee Creek, stopping periodically to cast a line for bream and flathead, spot a sleeping koala, or whip out the binoculars for birdwatching. Wake up and catch the surf at Arrawarra Headland, or go rambling around the rockpools and viewing ancient Aboriginal fish traps.
Keen snorkelers can take a boat out to North and North West Solitary Island, where warm tropical waters and cooler southern waters mix to create a "fish soup" abundant with corals, anemones and the highest concentration of clownfish in the world. Back on shore find 60 kilometres worth of coastal walks to explore, offering endless ocean vistas and sigh-worthy sunrises. After a long day outdoors, set up camp at Diggers Camp, an off-grid haven by the beach, or Pebbly Beach, where you can watch the sunset from tree swings. Alternatively, kick up your feet back in town at the comfy Arthouse Apartments or luxurious Barellen Beachhouse.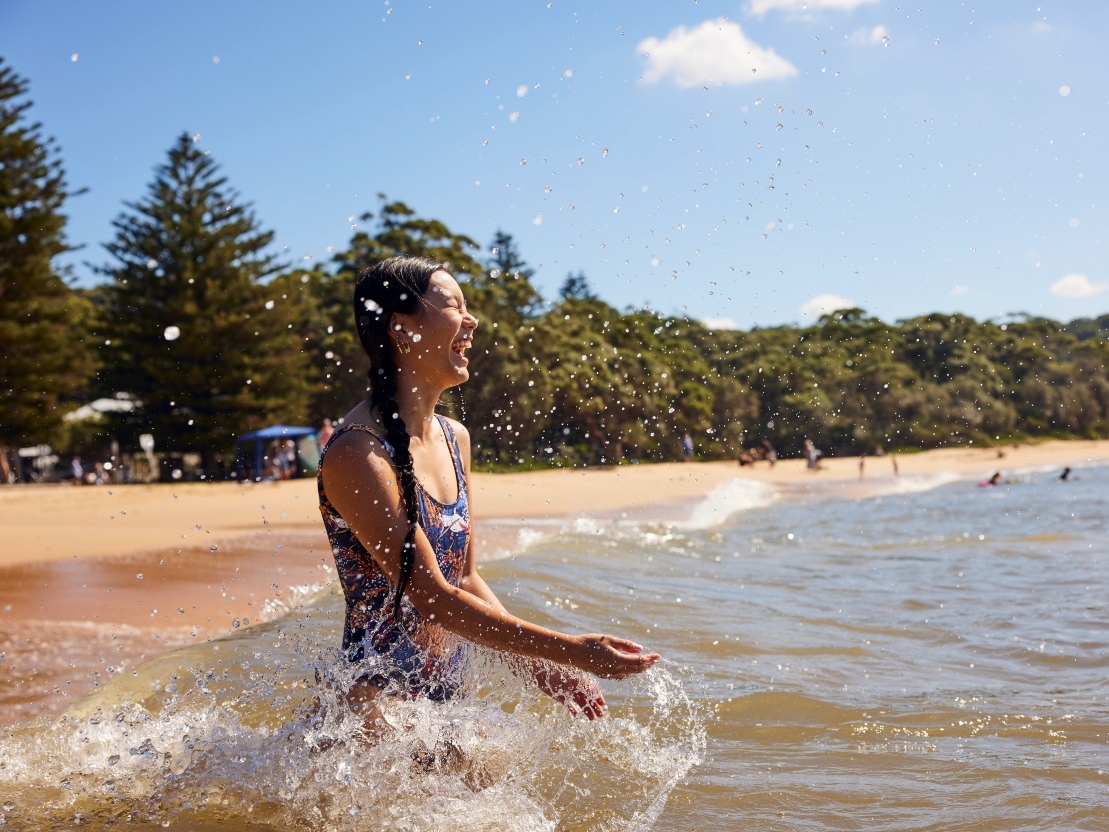 Pearl Beach | Photograph: Destination NSW
A blissful one-week break in the Central Coast
The Central Coast begins barely one hour out of the city but its relaxed beach lifestyle and splendid natural landscapes feel a million miles away. The region hosts countless family holidays and sun-seeking weekenders each year, offering an incredible depth of experiences for every kind of traveller. Start at Pearl Beach, a secluded coastal village known for its calm swimming waters, bushwalks and beachside cafés. Marvel at the views from Ettalong Lookout, or tour NSW's only pearl farm by boat at Broken Bay Pearl Farm.
Spend a day exploring Bouddi National Park's beautifully wild landscapes and secluded beaches via an eight-kilometre coastal walk that's an incredible return on investment. With panoramic ocean views the whole way, pack your togs for rest dips at Putty Beach, Bullimah Beach and Maitland Bay. Wind down in the surf town of Avoca, where you'll find a buzzing local food scene. The monthly Avoca Beachside Markets thrums with produce, art and music, while Shady Palms does killer pizzas and Like Minds slow breakfasts worth waking up for.
Continue north to Long Jetty, exploring vivid street art and funky boutiques before stopping for a drink at the Savoy, a 1950s theatre-turned-bar. Finally, the head inland for even more thrills. Go mountain biking in lush hinterland forests west of Wyong, or delight your inner child with zip lines and obstacle courses high above ground at Treetops Adventure. Cap it all off with a tour of artisan cheesemaker Little Creek, where you'll taste ten different cheeses and learn to make your own ricotta and paneer.