Leave it all behind on these soul-stirring NSW getaways that will calm your mind and melt away every last sizzle of stress. You could shortcut your way to rejuvenation with a luxurious spa weekend in glittering Sydney, or strap in for an adventure on an untouched tropical island. Want to feel the wind in your hair? A week-long waltz along the coast will iron you right out. Whatever route you choose, you're guaranteed to return feeling like a brand new person, or rather, more like yourself.
Not you? Find another feeling for NSW.
Pick your trip:

WEEKEND AWAY

FOUR-DAY ESCAPE

ONE-WEEK ODYSSEY

Discover more ways to feel rejuvenated in NSW.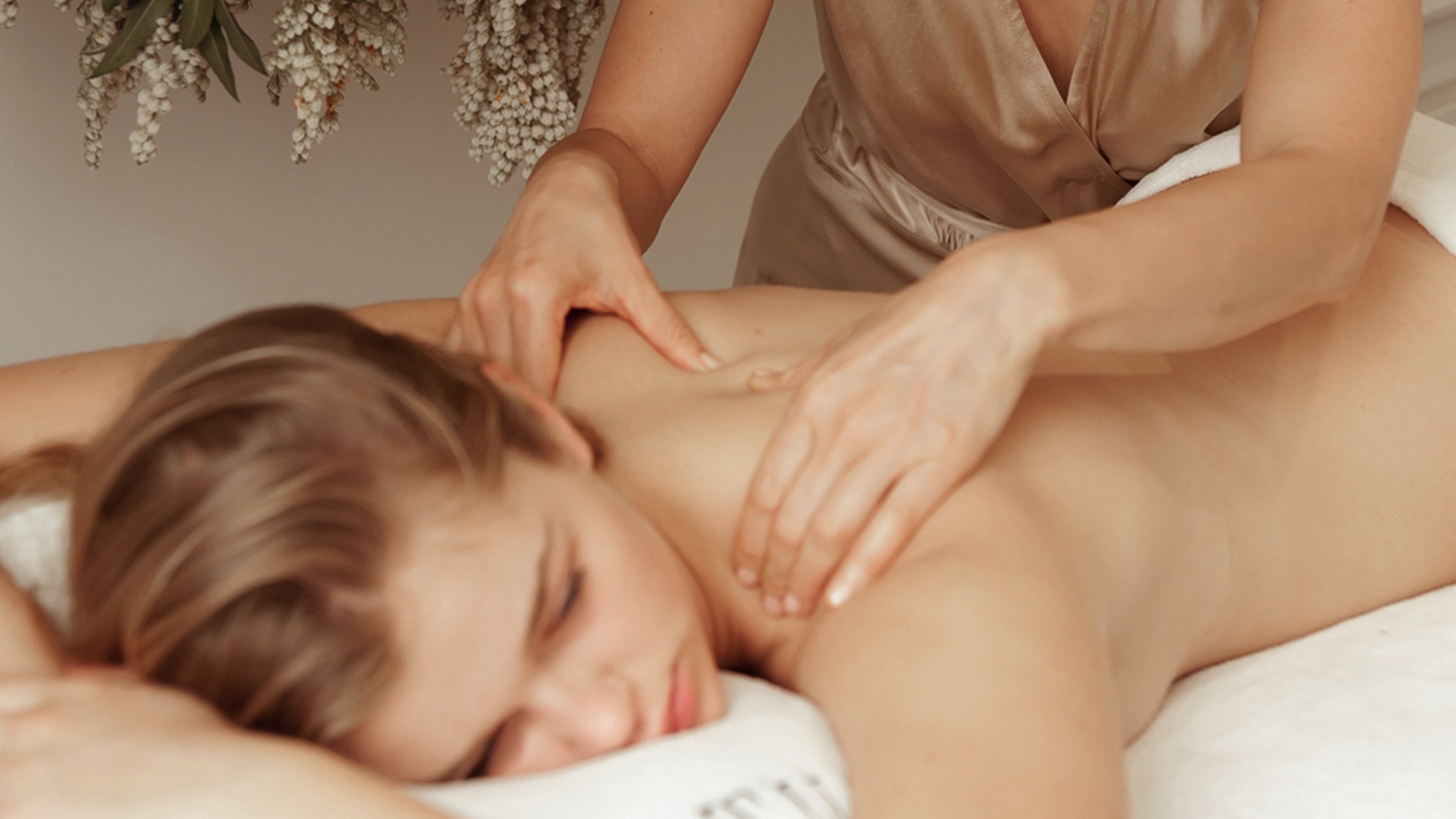 Venustus Spa | Photograph: Rachel Yabsley
A luxurious weekend away in Sydney
For a short, sharp and highly effective regimen of relaxation, a luxurious break in town is just
what the doctor ordered. Base yourself in Sydney's eastern neighbourhoods – the city's epicentre of long lunches and boutique retail therapy – by checking into the five star Spicers Potts Point. The hotel is located on a leafy street that's home to some of Sydney's most sought-after bars and restaurants including Chaco Bar, Ms G's and the Butler, but you'll equally love winding down with a wine on your private terrace. During the day, head over to Venustus in the heritage fashion village of Paddington for a spa session that's closer to therapy for the body and soul. It's more than just serums and slippers here, with soothing conversation, energy work and sage burning complementing lymphatic massages and high performance facials. Emerge feeling fresher than you have in years, then east into an aperitif at neighbouring cocktail bar Charlie Parker's.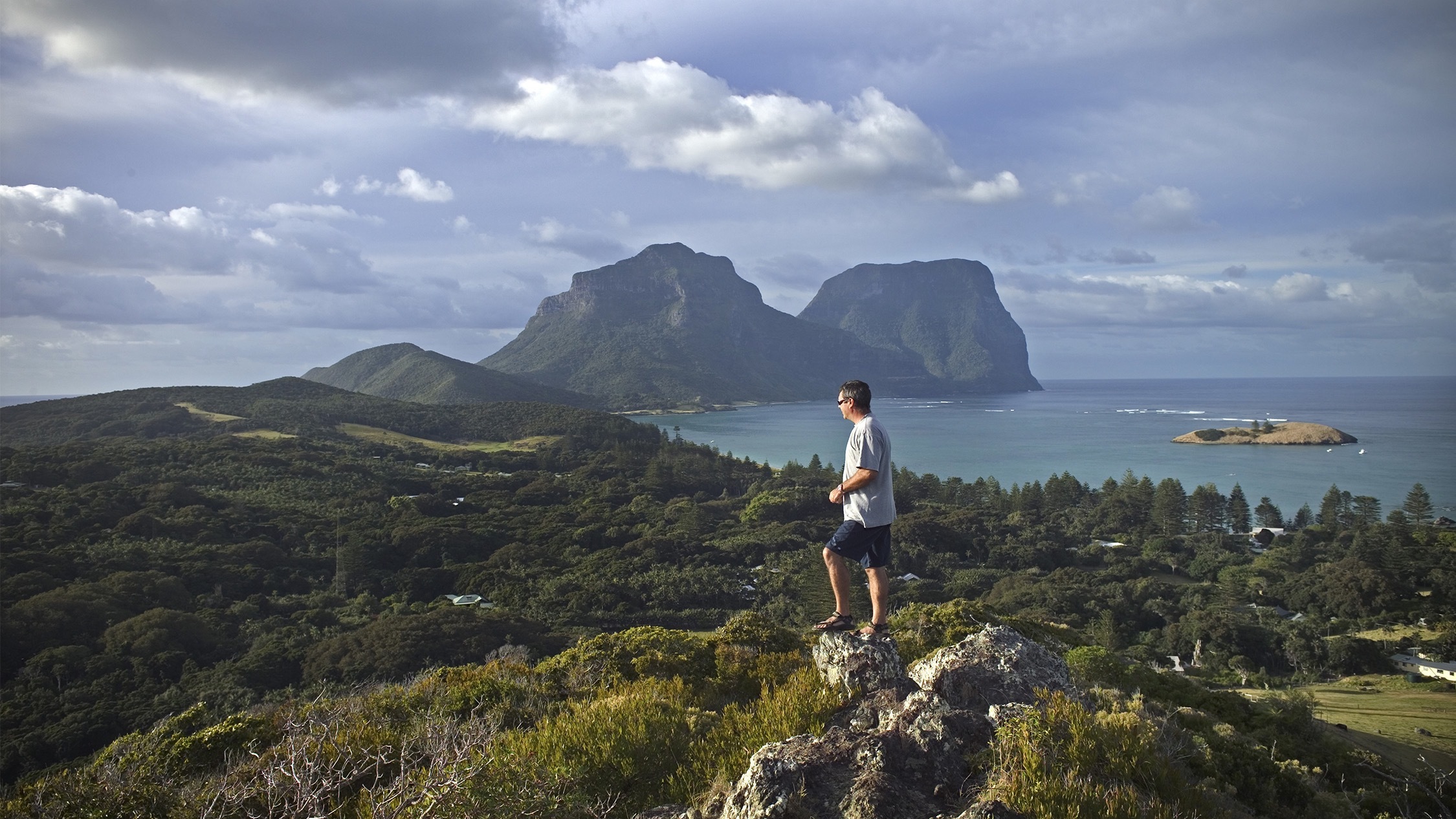 Lord Howe Island | Photograph:Sally Mayman/Destination NSW
A recharging four-day escape to Lord Howe Island
To really rediscover yourself, swap the mainland for Lord Howe Island's pristine coral reefs, sandy beaches and subtropical forests. With just 400 visitors allowed at any one time and no mobile reception here, you'll have space to breathe as you visit incredible natural attractions and mingle with the hundreds of animal species that call this island home.
Make yourself comfortable at Arajilla Retreat, an unforgettable property sheltered beneath the canopy of kentia palms and banyan trees. Wake up to dappled rainforest light, melt into ayurvedic treatments at the onsite day spa or catch a fish for their chef to cook dinner with. The rest of the island is a revivifying adventure that never has to end. Clear your lungs trekking through forests and scrambling up cliffs – the challenging yet rewarding Mt Gower Climb is considered one of the world's best day treks – or jump into the island's temperate waters and snorkel your way around colourful coral and aquatic life (including turtles). Emerge for a cold one at Lord Howe Island Brewing Co, or a stunning seafood feed at Anchorage Restaurant.
Captain Sponge's Magical Oyster Tours on Pambula River, Pambula | Photograph: Destination NSW
An inspiring one-week odyssey through the Sapphire Coast
Sometimes, you've just got to hit the road. The Sapphire Coast is indeed the jewel of NSW's expansive coastline, rich with shimmering beaches, charming townships, rolling green hills and postcard blue skies. Start (or end) your journey at the southernmost town of Eden, a natural paradise that's one of Australia's best whale-watching spots. A room at the charming Seahorse Inn seats you front row to Twofold Bay as you venture out to explore the secluded beaches and lagoons of neighbouring Ben Boyd National Park, where you can also spot dolphins and book in a scuba dive.
Next, drive up to the neighbouring seaside towns of Merimbula and Pambula, where you'll find some of Australia's most sought-after oysters. Millions are harvested from their unspoilt lakes and estuaries each year and sent to top restaurants, but here you can eat them right at the source at places like Wheeler's Oyster Farm or Merimbula Gourmet Oysters. Ease into mornings by exploring Pambula's historic main street with a flaky pastry from Wild Rye's, then spend the afternoon reading on Pambula Beach, where come evening you'll see kangaroos hopping along the sand.
On the final leg of your odyssey stop for a long lunch at the warm and welcoming Tathra Hotel, a heritage pub given a handsome modern update. You're on your way to Mimosa Rocks National Park, a slice of nature that'll inspire deep reflection. The namesake rocks have intricate folds, faults and intrusions that create a castle-like effect, and there are ample opportunities to bushwalk, swim, surf and snorkel around them. For a sunrise you'll never forget, head to Bunga Heard to see the rocks backed by the magnificent pinks of first light.