Meet passionate producers and vignerons during a tasty weekend in Mudgee, or see how everything old is new again in hip Newcastle. In the outback, forget rushing around and instead spend a week following red-dirt tracks to unexpected places. Walk with Aboriginal guides on Country and listen to their stories for a deeper understanding of these ancient landscapes. Near Broken Hill, sit surrounded by sculptures at sunset and admire nature's brilliant brushwork. Here are three NSW escapes that will enhance your sense of connection with this nation – choose the one that's right for you.
Not feeling it? Find another emotion.
Pick your trip:
WEEKEND AWAY
Discover more ways to feel connected in NSW.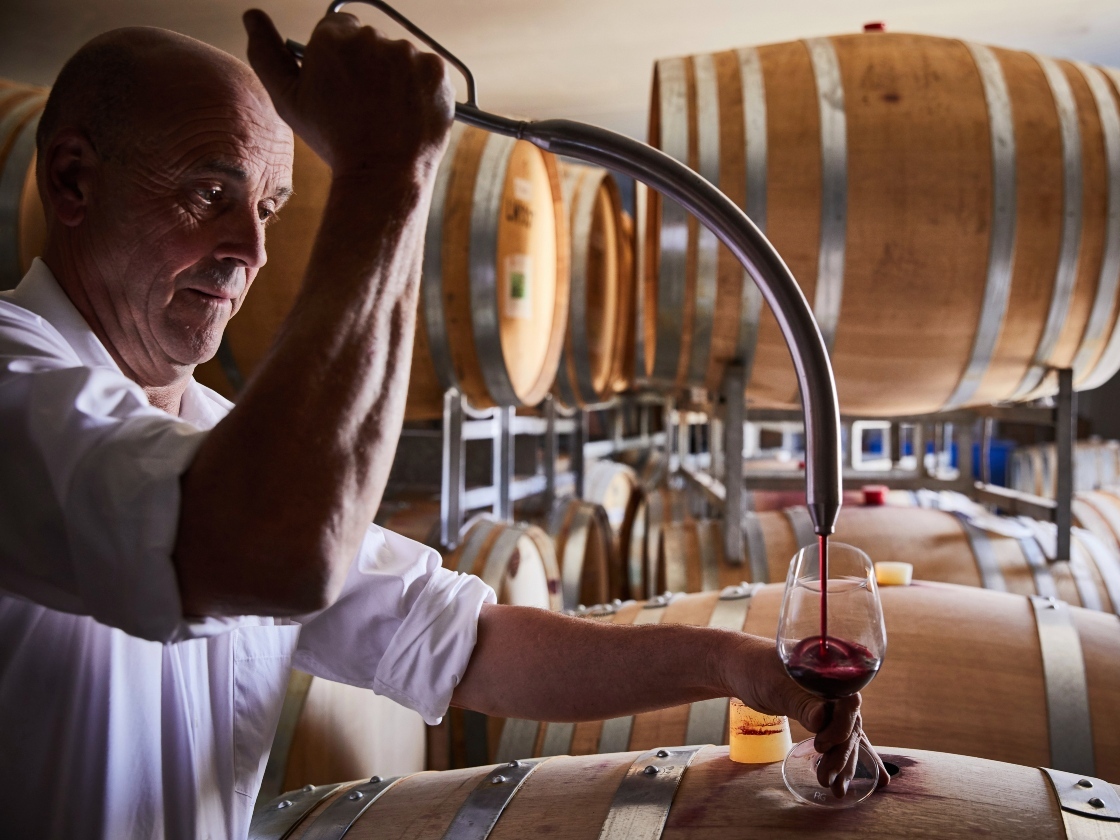 Lowe Wines, Mudgee | Photograph: Destination NSW
A tasty weekend in Mudgee
Connect with all things downright delicious and drinkable by tootling to Mudgee – a 3.5-hour drive northwest of Sydney. Settle into the cosy base of the Parkview Hotel, a former 19th-century pharmacy housing seven suites. From here, stroll to the Mudgee Brewing Company to sip Mudgee Mud (its signature imperial stout) or wander down a cobblestone alleyway to snaffle a courtyard table at Alby & Esthers, known for local fruit cordials, housemade chai and jaffles stuffed with locally smoked ham. Mudgee produces exceptional wines, so appoint a designated driver and head to Robert Stein, also home to a vintage motorbike display, and Lowe Wines. Next to Lowe's cellar door is the Zin House – a farmhouse restaurant that showcases produce from the kitchen gardens and orchards in its long lunches and dinners.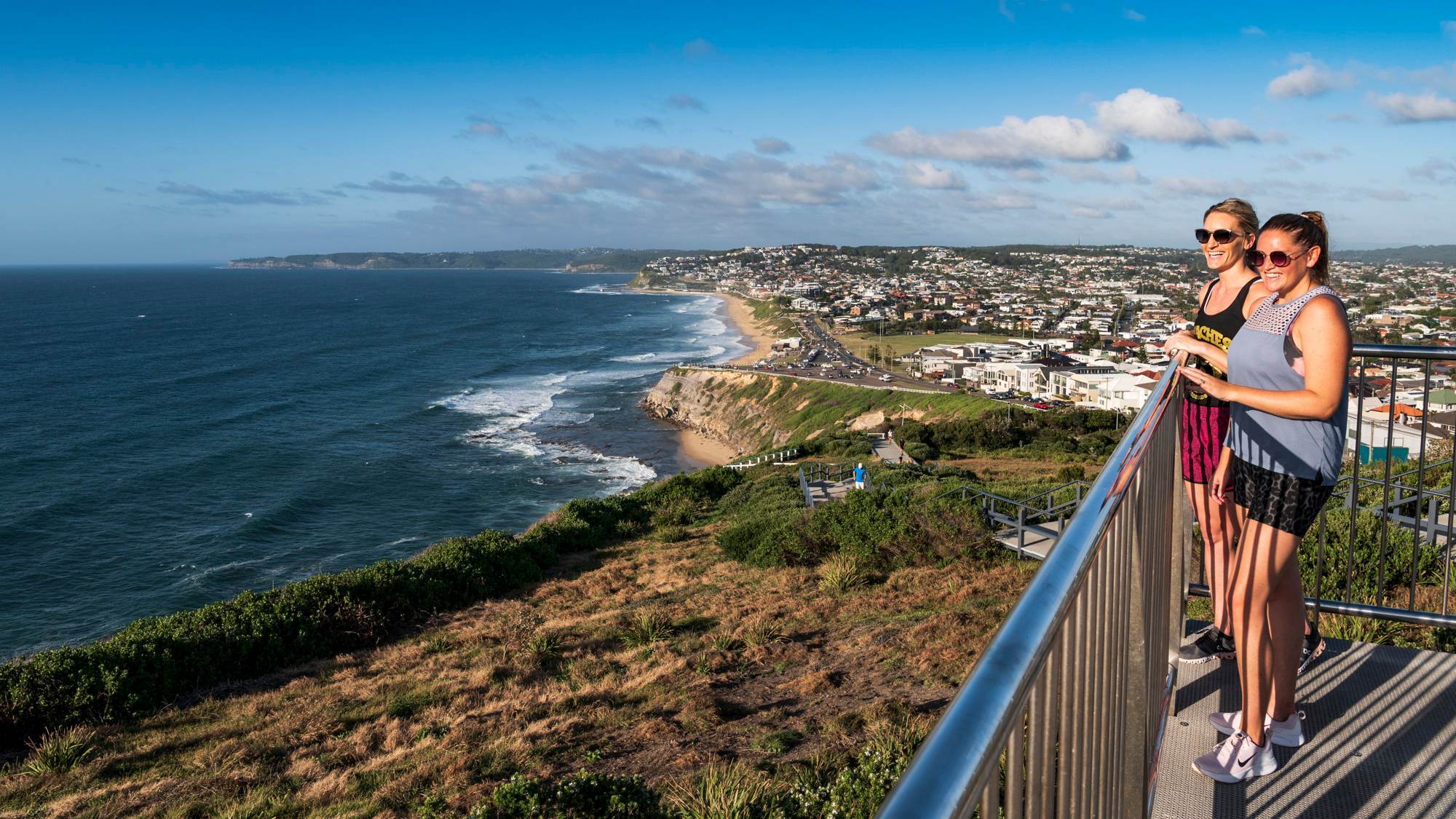 Newcastle | Photograph: Cassandra Hannagan
A four-day (new) history tour of the Hunter
Newcastle was built on steel and coal. Recently, it's forged a cool new reputation thanks to visionary large-scale projects that reframe its industrial history. Check into Crystalbrook Kingsley – a five-star hotel occupying a Brutalist cylindrical former civic building. The pops of yellow you'll spy throughout reference the old "canary in a coal mine" practice. A new light rail network has just six stops, but it's handy for hopping between the CBD's tastiest attractions. Make like a pirate at the Rum Diary Bar near Honeysuckle light rail station, hop off at Civic to find New Slang Coffee Brewers or ride the rails all the way to Newcastle Beach to find East End Ice Creamery to sample the Lamington flavour. Afterwards, stroll the Bathers Way – a scenic coastal trail – to reach the Bogey Hole, an ocean pool hacked into a rock platform by convicts in the 1820s (possibly enlarging an existing pool created by the original inhabitants).
Many people dive into the Hunter Valley to whirl around a few of the 150-plus cellar doors but for a different connection to this region head to Maitland. The heritage town is becoming a compelling cultural outpost thanks to Maitland Regional Art Gallery and other surprises such as the Welcome to Maitland mural. In the suburb of Morpeth, you can even bunk down in a biscuit-themed room at the Historic Arnott Bakehouse.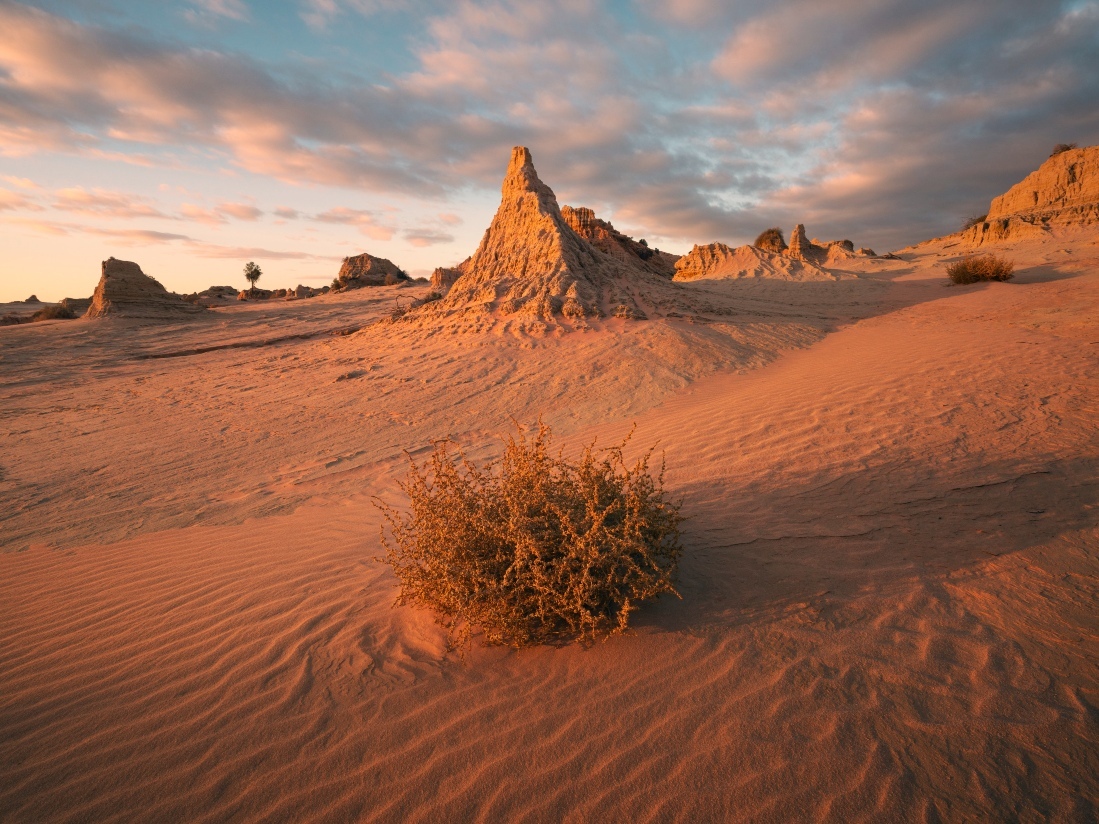 Mungo National Park | Photograph: Destination NSW
An eye-opening one-week odyssey into the outback
With two airlines now servicing Broken Hill, it makes perfect sense to fly into the Silver City and rent wheels to explore the state's Far West. Meet some of NSW's most passionate guides at the ancient Mutawintji Lands, which encompass a national park, nature reserve and historic site 130km from Broken Hill. An Indigenous guide can lead you to stunning galleries of ochre hand stencils and rock engravings.
Chat to your guide and you'll learn that Badger Bates is a deeply respected figure – you can admire one of Uncle Badger's sculptures at the Living Desert Reserve on Broken Hill's outskirts. The 12 sandstone artworks glow red at day's end – and many visitors bring a celebratory beverage to toast the stunning outback sunset. Art lovers can also tick off neck-craning murals inside the Palace Hotel, one of the famous locations for the movie The Adventures of Priscilla: Queen of the Desert.
If you're curious about life in the mines, head northeast to the remote town of White Cliffs and hitch a tour with Red Earth Opal owner Graeme Dowton. He'll take you down his 45-feet deep mine, and even show you how to fossick for the rainbow gemstone yourself. Cap off the day with a subterranean dinner and sleep at the Underground Motel, a mode of outback living that's helped generations of people escape the heat.
It's a solid 4.5-hour drive to Mungo National Park, but make the trek to connect with this stark, intriguing landscape rich with Aboriginal history. Learn about the archaeological discoveries of Mungo Man and Mungo Woman and tour the Walls of China formation with an Aboriginal ranger. Return to Broken Hill via Menindee Lakes, rich with birdlife.