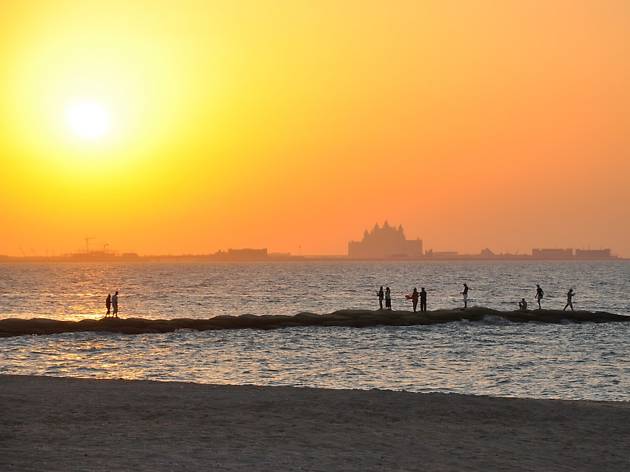 Three perfect days in Dubai for couples
Uncover Dubai with your partner over three extraordinary days
As Dubai is ideally placed only eight hours' flight away from two thirds of the world, it's no wonder the city has become the perfect stopover between Australia and Europe.
Whether you've been before or it's your first time, Dubai has a lot of offer for couples, families and friends travelling together through the hub. And with more than 250,000 Australian visitors to Dubai last year alone there are many reasons why you should stopover on your next trip. Here's Time Out's guide to what you simply can't miss, from great food to waterslides.
Land in Dubai
If you're flying from Sydney on Emirates, you'll get in at 5.20, 6.05 or 13.20. Don't just head to your hotel and go to sleep: get out and enjoy the vibrancy of Dubai from the moment you step off the jet.
Breakfast at Almaz by Momo
Make the most of the morning with a visit to Almaz's kitchen (+971 2 676 7702), which serves authentic Moroccan food such as tajines and couscous – and other North African delicacies – beneath a sparkling domed ceiling. Sowwah Sq, Dubai, UAE. +971 2 676 7702.
Aquaventure Waterpark
For most Aussies a holiday isn't complete without some time by the beach or pool. SprawlingAquaventure Waterpark (+971 4 426 2000) is a chance to cool down from the Dubai heat among the water rides and slides, to view sharks and rays, and relax on 700 metres of private beach. It's perfect for people travelling with kids and big kids alike.
Lunch at Al Bahou
If you don't spend all day at Aquaventure head over to Al Bahou (+971 4 444 0000) to sample the mix of Asian, Indian, Moroccan, Italian and international cuisines that are on offer. The restaurant even has separate cold cuts and cheese rooms, plus a dedicated dessert area. If travelling with little ones, it also has the benefit of a separate buffet just for kids, children's entertainment and a bouncy castle.
Explore Dubai Miracle Garden
Spend a leisurely afternoon wandering the Dubai Miracle Garden, which is the world's biggest flower garden. It boasts seven flower pyramids, a huge UAE floral flag, five flower domes in the middle of the garden, effigies of giant birds made from blooms, and an floral, 18m replica Burj Khalifa.
Dinner at Villa Beach
Boasting one of the best locations in Dubai, on the sands of the Gulf and overlooked by the towering Burj Al Arab, Villa Beach (+971 4 406 8999) is one of the city's most romantic venues.
Drinks at Juniper Garden
End your night at the unique Juniper Garden. An alfresco bar on the terrace of the Croft (+971 4 319 4794) restaurant, the Juniper is a fun take on an English garden, and gin-based drinks are the house speciality.
Yoga then breakfast at Balance café
Take a yoga class in the wellness club then take your pick from their breakfast menu – from Bircher muesli through to brown rice masala dosa, which is a brown rice pancake, stuffed with carrot and tofu and served with sambhar and coconut tomato chutneys.
Go horse riding
Head to the Emirates Equestrian Centre, where they offer horse rides from ponies through to show jumping lessons. Here, there are group lessons and private one-on-ones and you'll be jumping barriers before you know it.
Lunch at Taste Kitchen
Located in a central courtyard space on the ground floor of Mercato Mall,
Taste Kitchen
(
+971 4 385 4380)
offers breakfast, lunch and dinner plates with a menu spanning soups, 'jars and toast', salads, pizzas and main courses such as beef short rib and fish and chips through to baby chicken with root vegetables.
Rewind at Dubai Moving Image Museum
Dedicated to tracing the history of photography and film, the
Dubai Moving Image Museum
(+971 4 421 6679)
tracks the history of the image from the 1700s up to modern movie-making. The collection of more than 300 antiques covers the pre-history of film, shadow theatre, the development of 3D, projection, photography and animation, ending with the advent of cinema. A must-see gem is a 'Kaiser-panorama', a 12-seater machine showing rotating slides (pre-film) that dates back to 19th-century Germany.
MCN Hive Building, 1st Fl, Tecom C, Dubai, UAE. +971 4 421 6679.
Dinner at Pierchic
Winner of Time Out Dubai's 2015 Best Romantic Restaurant award, with pale-coloured wooden tables and a Swarovski crystal light installation over the bar, this seafood restaurant makes the most of its over-the-water setting and views of the Burj Al Arab. On the menu you'll find caviar, soups, salads and main courses such as lobster thermidor, a house speciality presented with roasted cauliflower and a mustard sauce (+971 4 432 3232).
Drinks at Poco Loco
In this sea-facing, Latin-inspired addition to the strip of restaurants along the beach at Jumeirah Beach Residence, finely painted tiles and graffiti-strewn exposed brick walls stand side by side and wooden doors hang from the ceiling. If you're still hungry after dinner the menu focuses on Mexican and Peruvian dishes: tacos made Mexican-style with soft, fresh shells, tostados topped with diced lobster, mango and chilli, and Patagonian toothfish with a garlic and caper sauce(+971 4 456 2081).
If you're not on an early flight to your next destination make the most of your final day by squeezing in these few last stops.
Breakfast at the One Jumeirah Café
The One Total Home Experience, aka the One (+971 4 343 6670), is a Middle East-wide furniture retail company founded by a Swedish entrepreneur – and the One Café sits in its Jumeirah 'theatre' in Dubai, serving up light bites and drinks, with each adult breakfast earning a free child's meal. The café décor changes regularly, offering a preview of what's on offer in the theatre from sofas to cutlery – and it's all for sale.


Fly the A380 superjumbo aircraft
Inside the sprawling Dubai Mall is the Emirates A380 Experience, where you can find out what it's like to fly the world's largest aircraft on a 30-minute adventure in a simulator at the mall. At the Dubai Mall, you'll also find an ice rink and Sega Republic, an indoor theme park with 150 amusement games and dedicated to Sonic the Hedgehog.
Lunch at Jazz@ Pizza Express
For a cheap eat, get onion-topped cheesy garlic bread and stuffed mushrooms for starters, a choice of two pastas, two salads and four different pizzas. To wet your whistle in thirsty Dubai choose between beers, wines, house beverages and unlimited soft drinks and water.
Explore the airport before your departure
Dubai International Airport isn't just the place to go before and after your Emirates flight. It's an airport that offers epic facilities including a swimming pool, the huge Dubai Duty Free mall, world-class lounges, a five-star hotel and 'Snoozecubes'. Those flying in Business or First Class on Emirates also have something very cool: from the lounges in the A gates, you can board directly to the upper deck of the A380 from the lounge after finishing a glass of Chardonnay and acclaimed fare before your flight back to Australia or onto Europe.
With 77 flights a week from Australia to Dubai, Emirates connects you to the world via its world-class hub in the UAE. On Emirates, expect world-class service, food, wine, seats, entertainment and amenities right across all three cabins.
In Business Class on the A380s, guests have access to the Onboard Lounge, which serves up Martinis, Espresso Martinis, Rob Roys, Mojitos and Manhattans in a lounge complete with couches and snacks, such as shepherds pies, on demand. There's thousands of hours of entertainment at the touch of a button with over 2,000 channels on Emirates' ice inflight entertainment system.
Heading to Europe? Dubai is an ideal stopover destination and Emirates flies to 38 destinations across the European continent and after the 14-hour hop from the East Coast of Australia, it's only a short flight onwards to London, Bologna, Milan, Stockholm, Zurich and many more cities. For flight information and bookings, call 1300 303 777, visit your local travel agent or go to the Emirates website.
Top five Aussie expat suggestions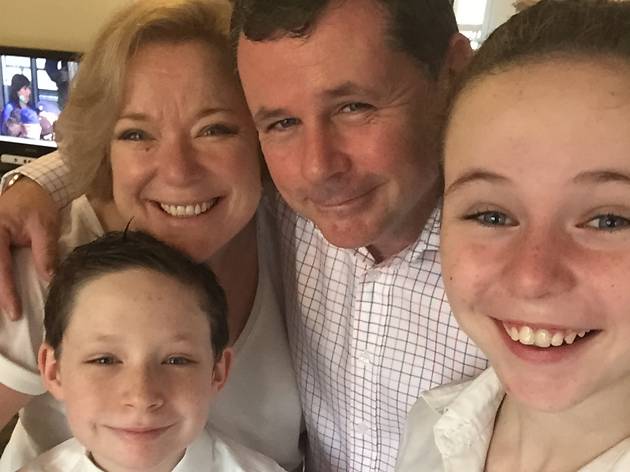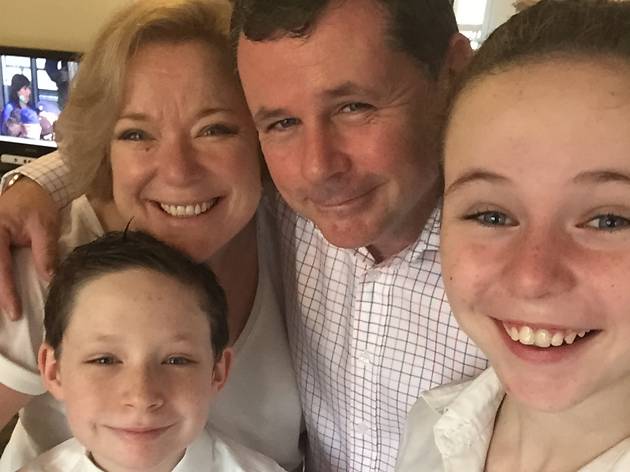 Justine Cullen has been living with her husband and kids in Dubai for four years and suggests these must-do activities for other Australians visiting Dubai:
1. Get adventurous
There's plenty you can do, including everything from the waterparks (Wild Wadi and Aquaventure are two of the best), Bounce trampoline park, desert safaris and camping. If you're travelling with a family it's also worth seeing Kidzania, or you can rent bikes at most of the large parks.
2. Explore the dining scene
I recommend some of the Aussie owned and run cafés for a good coffee – such as Tom & Serg, the Sum of Us and Common Grounds. There's also a huge selection of different cuisines – some of my favourites include Zuma (Japanese), Reem Al Bawadi (Arabic), Marina Social (British food with great views over the Dubai Marina) and Q'Bara (modern Arabic).
3. Cool down with a cocktail
For a cocktail I'd suggest heading to the Cove (Jumeirah Beach Hotel), 360 (Jumeirah Beach Hotel), Cargo in Pier 7, Mahiki, The White (Meydan), 40 Kong and Stereo Arcade.
4. Experience the local culture
Visit the Sheikh Mohammed Centre for Cultural Understanding, Bastkiya Heritage area, Al Quoz art gallery area, Jumeirah Mosque and Henna.
5. Go shopping
There is shopping aplenty… some of the best shopping centres include Dubai Mall, Mall of the Emirates, Mirdif City Centre. For an authentic Dubai shopping experience head to the different souks (markets) such as the Spice Souk or Textile Souk. Finally, there's the Gold and Diamond Park for people shopping for jewellery.