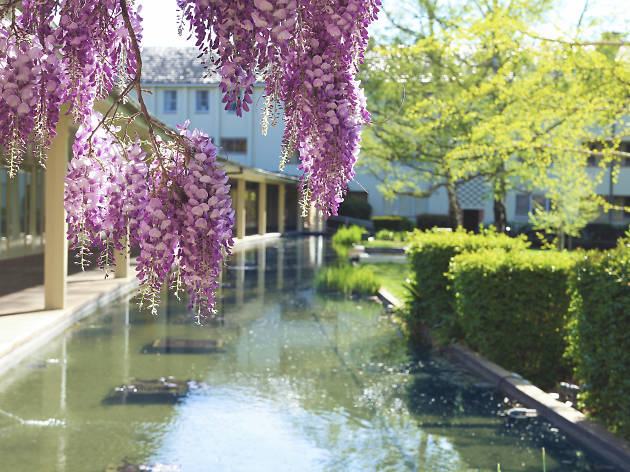 Once a residential college, this ANU building now functions as a boutique hotel
Opened in 1954, University House began as a residential college for professors and graduate students of the Australian National University. Recently, however, University House has enjoyed another life, functioning as a boutique hotel, great for guests seeking access to the rich cultural heritage of university life, just a stone's throw from Canberra's CBD. Overlooking a leafy enclave within the ANU, the space includes 105 guest rooms, function and event spaces, a fine dining restaurant (Boffins) and a relaxed bar and cellar (Fellows Bar).
Heritage-listed architecture flanks the building with the rooms echoing period-style accommodation that wouldn't be amiss in collegiate spaces at Oxford or Cambridge. You really get a feel for the prestige of a place like this. If these walls could talk, they'd have plenty to tell – including the time a prime minister took up residency here after being removed from office in 1975. But you'll have to consult the history books on that one.
Venue name:
University House
Contact:
Address:
1 Balmain Crescent
Acton
Canberra
2601