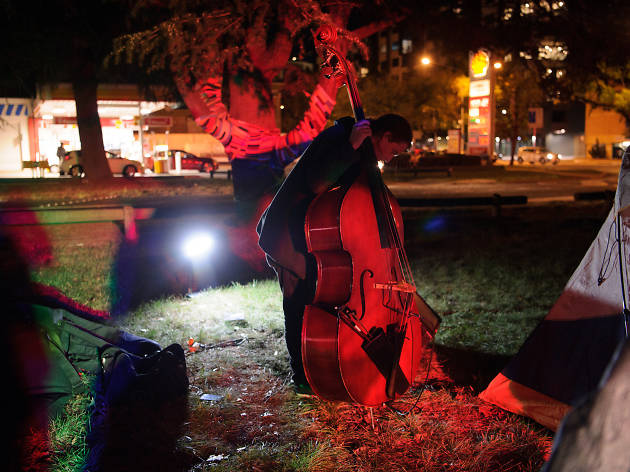 A star on Canberra's arts calendar, this festival showcases pop-up works across the city and its surrounds
Independent arts organisation You Are Here curate a festival each year to support artists and creative communities in the ACT. The organisation actively encourages experimental art and experiences, and you can expect your fair share during this five-day showcase.
Art pop-ups will hit shopfronts, alleyways, cafés, streets, car parks, galleries and museums, with visitors able to immerse themselves and interact with eclectic works of visual and performance art. Expect work from both local and interstate artists, seasoned professionals and budding amateurs, and those who have no issue leaping over artistic and disciplinary boundaries. Playing on themes of irreverence and playfulness, the festival features predominantly new works and collaborations.
Past highlights have included work by multidisciplinary artist S.A.Adair, circus artists Concrete Collective and an outdoor dance party put on by Canberra Bike Party.