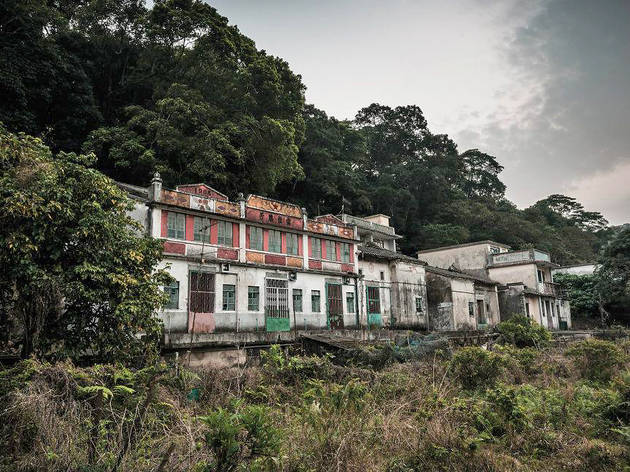 Hong Kong's abandoned villages to explore
Explore four local villages on the verge of disappearance
Have you explored Hong Kong's secret islands and been to every hidden garden and green space in the city? If you think you've seen everything that the city has to offer, well, think again. As the rampant development of our city continues unabated, with skyscrapers continuing to fill up our skyline, dozens of villages on the periphery are fading out of existence, lost to all but the most intrepid of explorers. We trek to the four corners of the territory to explore those on the brink of complete desertion. By Janette Chen
RECOMMENDED: Get to know Hong Kong even more by visiting these unconventional places in town.
Hong Kong's abandoned villages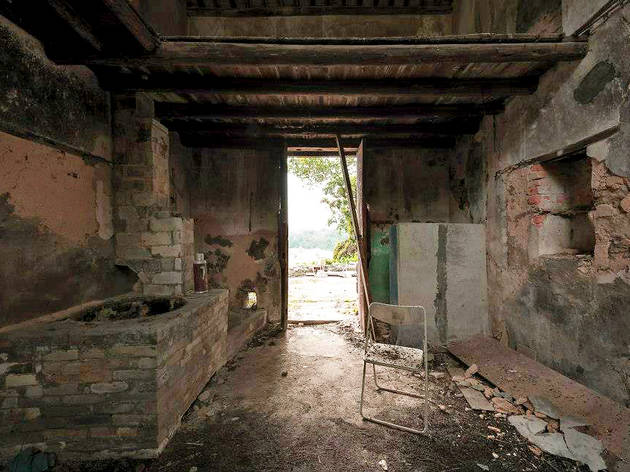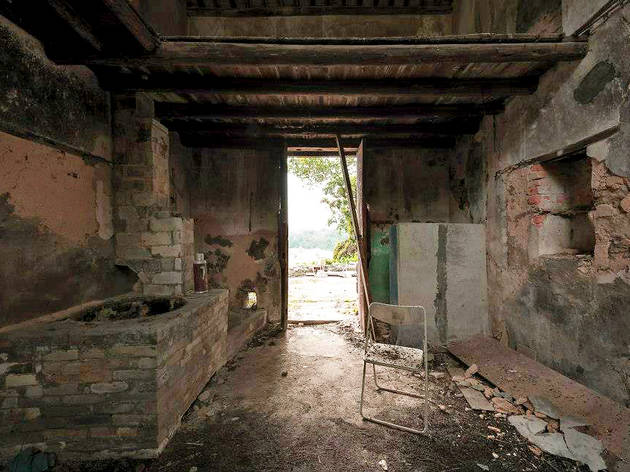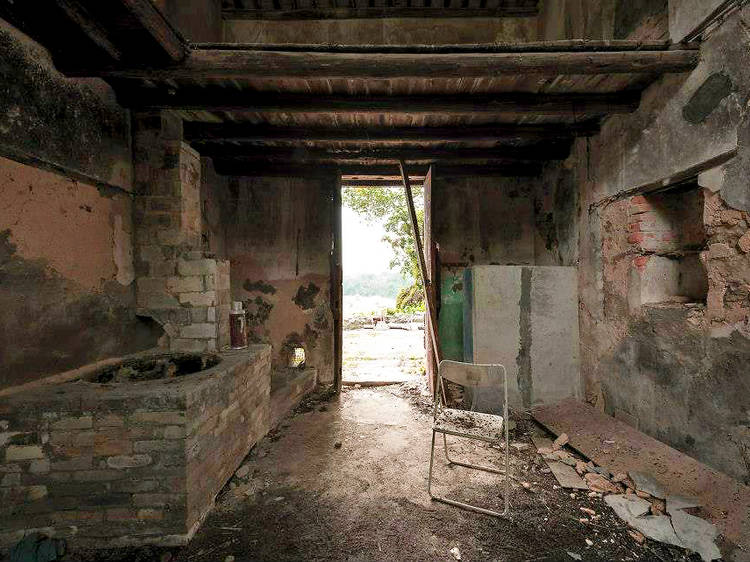 Photograph: Calvin Sit
The tiny island of Yim Tin Tsai, which literally translates to 'small salt field', was once the home of a Hakka village overlooking the now long-gone salt fields – hence the name of the island.
"Even when I was a boy, the salt fields were no longer in use," eighth-generation ex-resident Colin Chan tells us. The population was about 200 when Chan was a boy, but they have since moved overseas in search of education and employment. But the village has certainly not been forgotten. Headed by Chan, the Yim Tin Tsai Village Rural Committee is in the process of restoring buildings. The committee hopes to bring life back into the village and offer the restored buildings as a place for peace and prayer away from the chaos of the city. The Catholic church was refurbished in 2003 and, along with its adjoining classrooms, has been turned into the Yim Tin Tsai Heritage Museum.

But for now, the former houses look as though the residents simply disappeared one day, leaving behind the evidence of their daily lives – bottles on shelves, clothes on hangers and rotting wooden chairs rising out of the rubble.
How to get there: Take the kaito (small ferries) from the Sai Kung Public Pier during Saturdays, Sundays, and public holidays.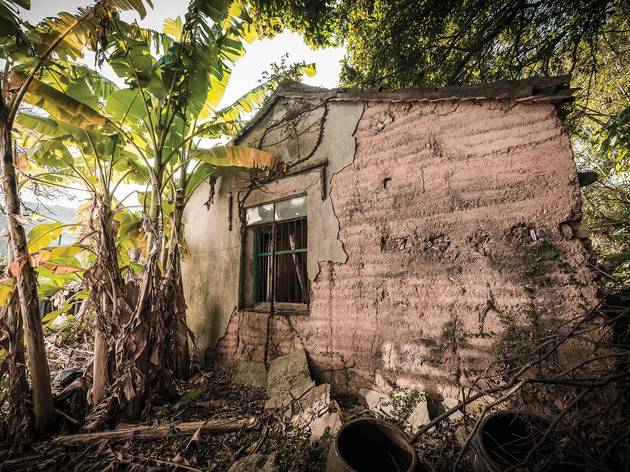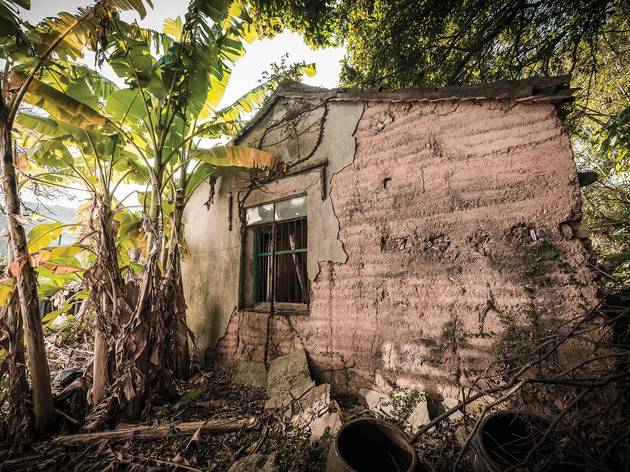 Photograph: Calvin Sit
Near the southwestern tip of Lantau, lies Fan Lau – a small collection of abandoned buildings spread along the sandy shores of Lantau Island, ending at the lighthouse and pier. Nearby stands the Fan Lau Fort, an outpost believed to be built to combat pirates in 1729 and declared a historic monument in 1981.

Today, there are only a handful of people living in the village, down from around 200 during the village's peak, when most of them sustained a living via fishing and agriculture. "They've all gone out to look for work, especially the young ones," says Mrs Chan, a member of one of the last remaining families residing there, who sells food and drinks to hikers looking for a bite along the trail. "They don't come back because it's so hard to get here; you have to hike more than two hours. Now that their houses are so rundown, there's even less reason for them to come back here."

How to get there: Take Bus 11 from Tung Chung MTR station, then it's a roughly two to three-hour hike from Shek Pik Reservoir.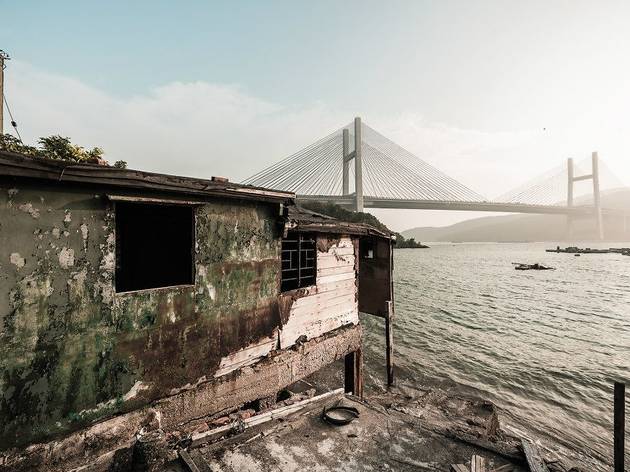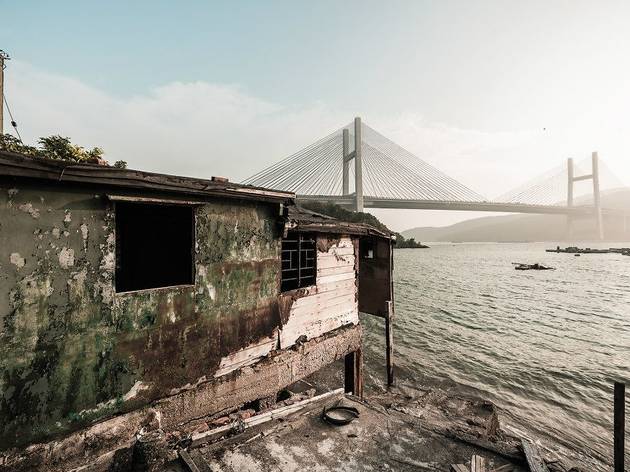 Photograph: Calvin Sit
Ma Wan Island is better known for the Park Island complex which dominates it. But behind all that, sitting right on the water's edge with an overwhelming view of the Tsing Ma Bridge, are the ramshackle stilt houses and abandoned buildings of a former fishing village. Ma Wan Main Road has many buildings that have been fenced off and marked as government property, while others have just been left open and have become almost engulfed by nature.
One end of the village remains quite lively, as visitors from the nearby housing high-rises stroll along the pier, while remaining residents go about fishing, making shrimp paste, and drying seafood under the sun. There is the smell of incense still burning in the small, well-kept Tin Hau temple. The silence between the deep red walls is occasionally broken by the sound of airplanes shredding through the sky. This is the mark of Ma Wan Village – hidden beneath Tsing Ma bridge and overshadowed by Park Island – it stands calm and crumbling as the city continues to rumble around it.

How to get there: Take the ferry from Central Pier 2 to Park Island Pier. Once you arrive, head towards the towers, turn left, and stay on Pak Lai Road; you'll see the area alongside the housing complex.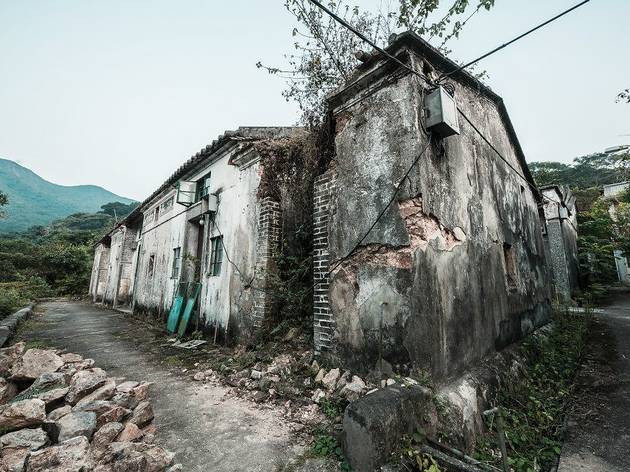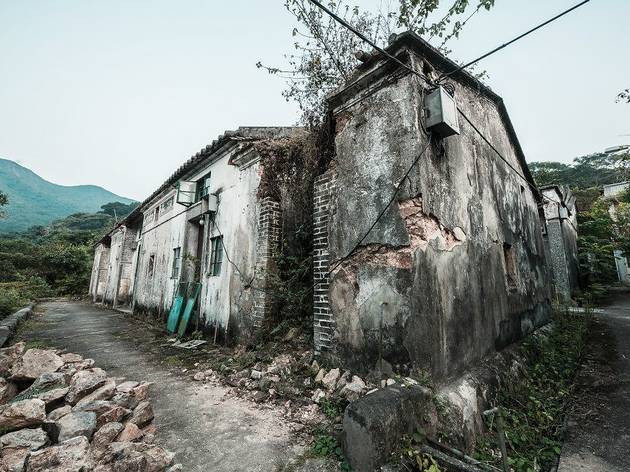 Photograph: Calvin Sit
Beyond a scenic trail along Starling Inlet, in the far northern borderlands of the New Territories, lies the deserted strip of houses that make up Kuk Po. This Hakka village once had a population of around 1,000 villagers who farmed rice and other crops to sell in nearby Sha Tau Kok. Numbers started dwindling in the 1960s as residents were offered an opportunity to start a new life in Britain. By the 80s, the majority of the remaining residents were elderly. As you emerge from the inlet, past the Kuk Po village school, where a section has been converted into a tiny temple, you'll notice a little more than a cluster of cows eyeing you lazily amongst the sun-soaked greenery and a row of fascinating but slowly tiring structures.
There are a number of smaller villages in the area under the name of Kuk Po. Current resident, Mark Sung, has returned to live in Kuk Po after growing up there. He is the sole resident of his village, although he knows of residents from neighbouring communities nearby, running small restaurants catering to hikers.
People have told him they would be afraid to live in the abandoned villages, but he has a different view. "Why should I be scared of ghosts and spirits? After all, they're my ancestors."
How to get there: Take Minibus 56K from Fanling MTR station To Luk Keng. From there, take a one to two-hours hike to Kuk Po.
Keen to explore more of Hong Kong?
We investigate some of the more famous abandoned spots in the city.
Catch a breath of fresh air and find a peace of mind.