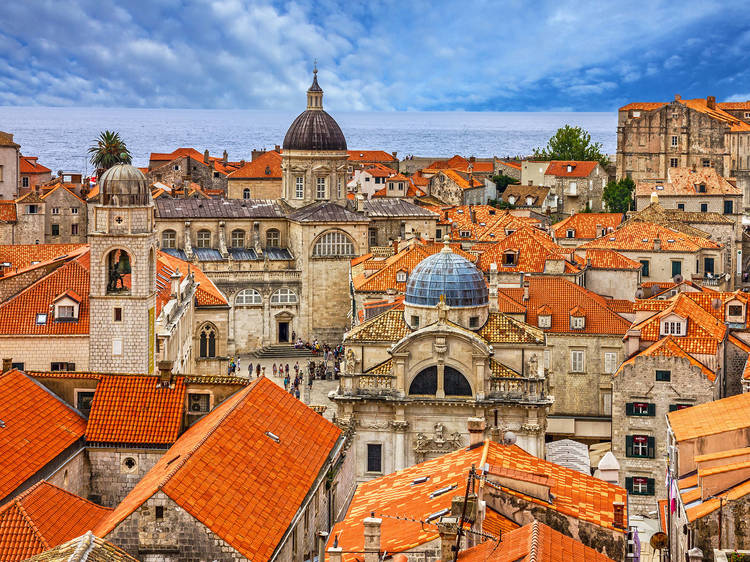 Photograph: Shutterstock
Explore Dubrovnik's old town
What is it? You'll spend the bulk of your time within Dubrovnik's famed city walls, whose legacy dates back to the 9th century. The walls were built and rebuilt over the centuries as the descructive forces of nature and enemy armies required - today, they surround gleaming stone buildings and the 300-metre-long pedestrian street called Stradun. You'll flit between the city's main gates of Pile and Ploče, cobbled streets dotted with charming boutiques and sea-to-table restaurants.
Why go? To get the essence of Dubrovnik. Cats scatter in from the old harbour as a cacophony of tour guides give their spiels. All is free of traffic until you reach the bus-choked hub outside of the Pile Gate.
Don't miss: The main square and crossing point of Luža, where you'll find the landmark bell tower (a modern rebuild of the 1444 original); the 1418 Orlando's Column standing tall in front of the Church of Saint Blaise; the smaller of Onofrio's fountains, and a statue by Ivan Meštrović of "Dubrovnik's Shakespeare"; playwright Marin Držić.