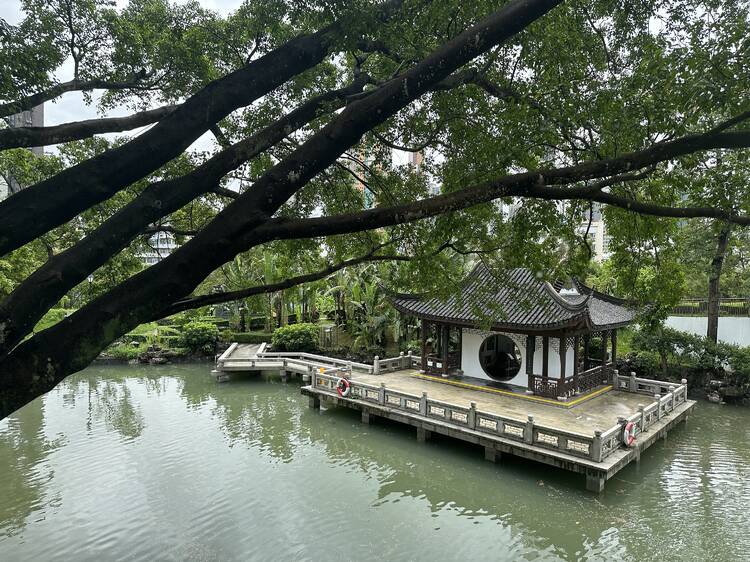 Photograph: Jenny Leung
Discover the remains of the infamous Kowloon Walled City Park
What is it? A Jiangnan-style Chinese garden that sits on the site of what was once the most densely populated place in Hong Kong, Kowloon Walled City.
Why go? The garden boasts impressive water features, traditional Chinese pavilions, and lush greenery.
Don't miss: Walk around to discover remnants of Kowloon Walled City preserved inside the park and learn about its dark and exciting history.