Art & Culture
The best art exhibitions in Tokyo, plus features and interviews – it's your ultimate guide to the city's art scene
Upcoming exhibitions
Japan, Archipelago of Houses
Having fascinated visitors in European cities including Brussels, Amsterdam and Paris, this exhibition focused on modern Japanese homes is finally making its way to our shores. A French quartet, namely photographer Jérémie Souteyrat and architects Véronique Hours, Fabien Mauduit and Manuel Tardits (of Mikan architecture firm fame), are behind it all, with the latter three being particularly well versed in all things Japanese architecture. The exhibition sees photographs, videos, drawings, sketches and models displayed at the Shiodome Museum, with the around 70 subjects ranging from famous historical dwellings to far more modern housing renditions. Up-and-coming local architect Kyohei Sakaguchi will also be dropping by as a guest artist to present drawings of his cutting-edge designs.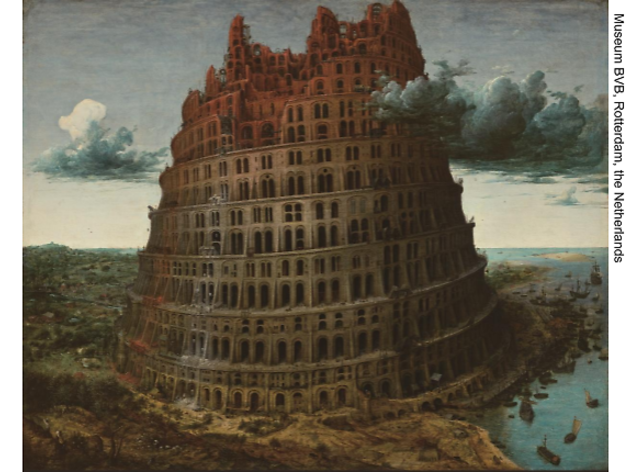 Bruegel's 'The Tower of Babel' and Great 16th Century Masters
Although Renaissance great Pieter Bruegel the Elder (1525-1569) is the only 'master' mentioned in the title of this extensive overview of 16th-century Dutch painting, it is most likely the work of the fanatically fascinating Hieronymus Bosch (1450-1516) that will draw crowds to the Metropolitan Art Museum between April and July. Bridging the medieval and Renaissance worlds with highly detailed, often dark and frightening pieces in which visions of hell and demons figure prominently, Bosch shocked his contemporaries and had a massive influence on artists of subsequent generations, including Bruegel. This legacy can be seen in the latter's 1563 masterpiece 'The Tower of Babel' – one of the around 90 paintings, prints, sculptures and other works from the collection of Rotterdam's Museum Boijmans that are set to be displayed here.
Saul Leiter Retrospective
It seems an irony that Saul Leiter (1923-2013) always considered himself more a painter than a photographer. Firstly, because it was the latter that made his name. Secondly, because he wasn't really that good at the former. Leiter moved to New York in the 1940s, soaked up the abstract expressionist scene, and occasionally showed his twitchy, garish, overworked paintings in galleries in the East Village. Fortunately, alongside the art exhibitions, he also visited a show of Henri Cartier-Bresson's photography in 1947. Soon after, he bought a Leica, started taking pictures on the city's streets and, as they say, the rest is history. Whether it was shooting fashion snaps for Elle and Vogue or conjuring up photographic poetry with neon-filled pictures of kissing couples and stooped men in raincoats, Leiter captured the spirit of the Big Apple like noone else. Realised in collaboration with the Saul Leiter Foundation, this extensive retrospective consists of around 200 pieces – from classic monochrome images to paintings – and will coincide with a programme of three New York-themed films at Bunkamura's Le Cinema.
Chanoyu: The Arts of Tea Ceremony, The Essence of Japan
In Japan, sipping tea can be almost like a performing art; in addition to the closely choreographed tea ceremony itself, the entire culture surrounding it – including the various utensils used – are the result of centuries of refinement and unhurried evolution. Taking a look at this legacy from a '21st-century perspective', the National Museum's spring exhibit delves deep into the history of the tea ceremony, recounting its development from the Muromachi period (1336-1573) all the way up to the present. You'll be able to admire bowls, utensils, paintings and many other pieces previously owned by luminaries like the Ashikaga shoguns, legendary tea master Sen no Rikyu and his modern-era followers. Should be a can't-miss for anyone fascinated with verdant brews.
Popular features and interviews