For such a small country, Japan has a lot of variety in food and culture across each of its regions. Take Osaka for example, even though it's only two hours away from Tokyo by bullet train, its culture, cuisine and even dialect vary drastically from Tokyo's. If you're itching to tour Japan, then get to know the country's 47 prefectures with Sanrio's lazy egg, Gudetama.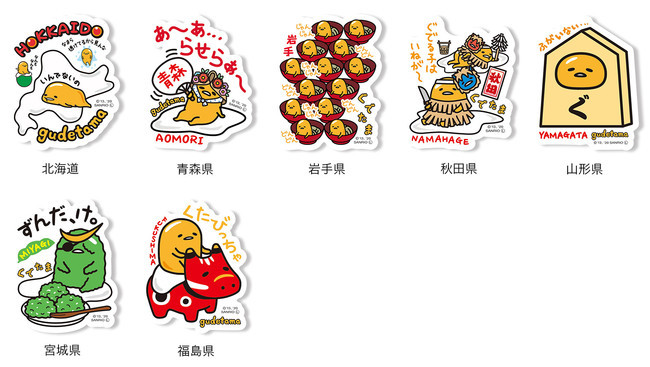 The cute egg character adopts different costumes and shapes appropriate to each prefecture. For Akita, Gudetama is dressed up as a Namahage, a traditional oni (Japanese demon); while in Miyagi prefecture, Gudetama is turned into popular omiyage (souvenir) zunda, a sweet paste made from edamame.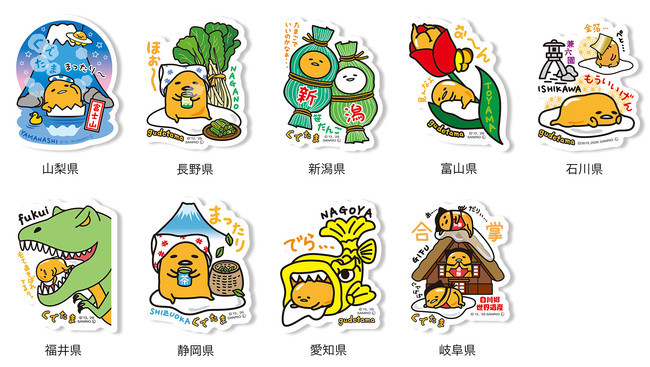 But it's not all dressing up. In Yamanashi, in the central Chubu region, Gudetama is poaching in a Mt Fuji hot spring. In the Gifu sticker, however, Gudetama is chilling on top of a traditional gassho-zukuri house. Mt Fuji also makes an appearance in Shizuoka, where Gudetama sips on the region's famous green tea.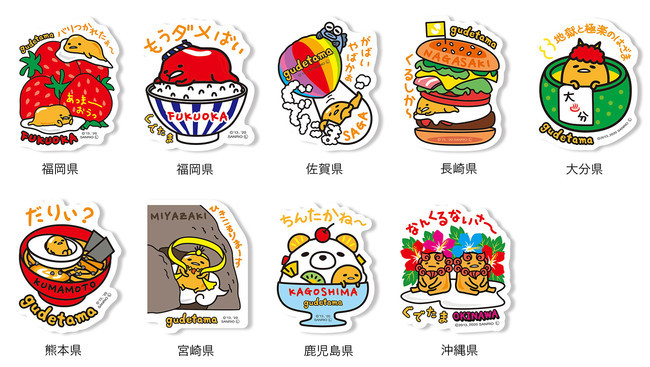 There are two special stickers for Fukuoka, but neither of them involve ramen. Instead, Gudetama is lazing over strawberries, which are extra-large and extra-sweet, while the second Fukuoka sticker features a red Gudetama resembling mentaiko (Fukuoka's famous spicy cod roe) atop a bowl of rice. Don't worry ramen fans, Gudetama turns up floating in a bowl of tonkotsu ramen in the Kumamoto sticker. For Kagoshima, Gudetama hides in a shirokuma, a local shaved ice dessert that resembles a polar bear.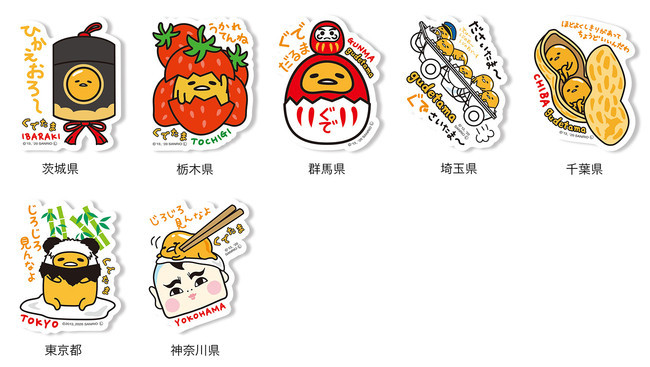 What does Gudetama transform its lazy butt into for Tokyo? Tokyo Skytree or Sensoji Temple would be top contenders, or the egg could fry on a summer day at Shibuya Crossing. Instead, Gudetama is dressed as a panda, one of the top attractions at the Ueno Zoo.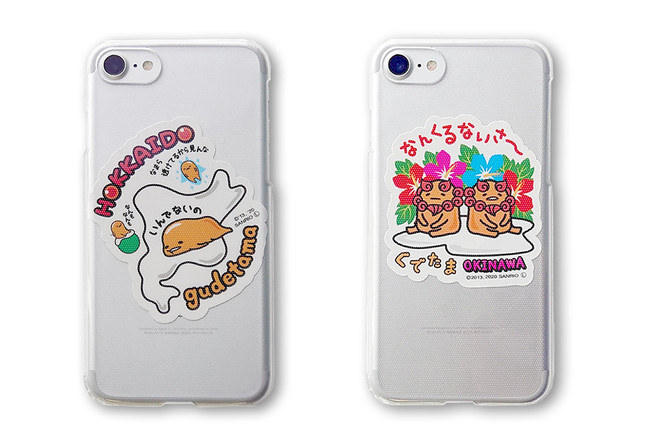 Each sticker is ¥385 and quite large, so it's perfect for filling up space on an empty notebook or phone case. The stickers are available online from Asunaro shop, along with other anime and Japanese cartoon goods.
More news
In Japan, you can have your dream wedding featuring your favourite cartoon characters
Manga City Tokyo is the most comprehensive exhibition to date on Japanese manga and anime
You can now get CBD coffee in Tokyo
'Aggretsuko' on Netflix is a perfect snapshot of Japan's work culture
Art Aquarium's first permanent museum is now open in Nihonbashi