Unlikely as it may sound, manhole covers are a big deal in Japan as most of them have been turned into works of art. The designs on these artistic drain covers often feature illustrations of the region's speciality or other aspects of Japanese culture, such as cherry blossoms in Tokyo or, recently, Pokémon in Machida City. To add to the growing list of decorated manhole covers, Tokorozawa in Saitama prefecture has recently implemented new light-up designs with some of Japan's most popular anime characters. These glowing drain covers also serve to keep people safe at night.
The manhole covers are illuminated from 6pm to 2am and line the road leading from Higashi-Tokorozawa Station to Tokorozawa Sakura Town. Here are some of the 28 designs you'll see.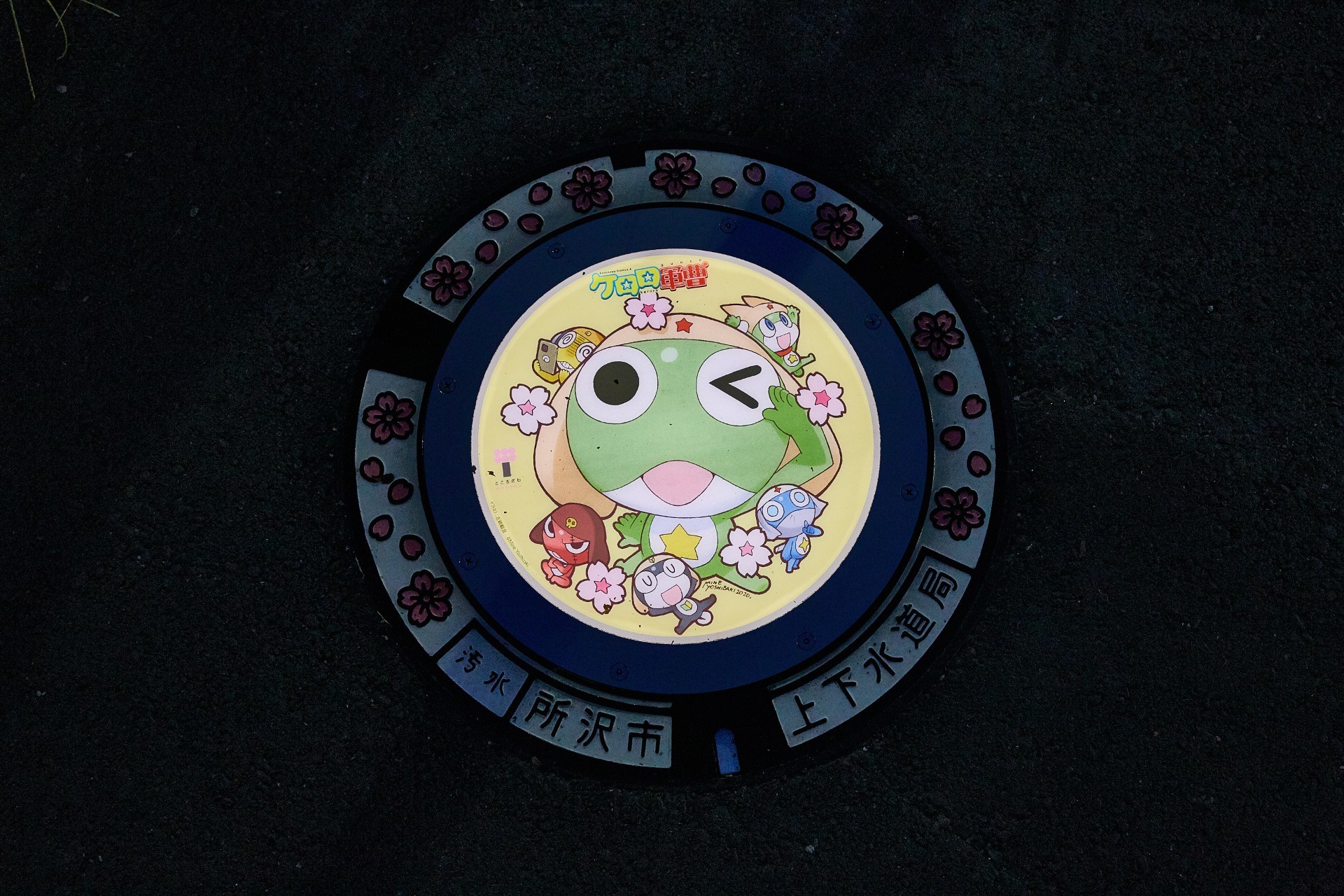 Here's the main frog from 'Keroro Gunso', known as 'Sgt. Frog' in English. The titular Keroro Gunso is actually a frog-shaped alien in charge of conquering Earth, but is too distracted by making Gundam figurines or watching television. We can relate.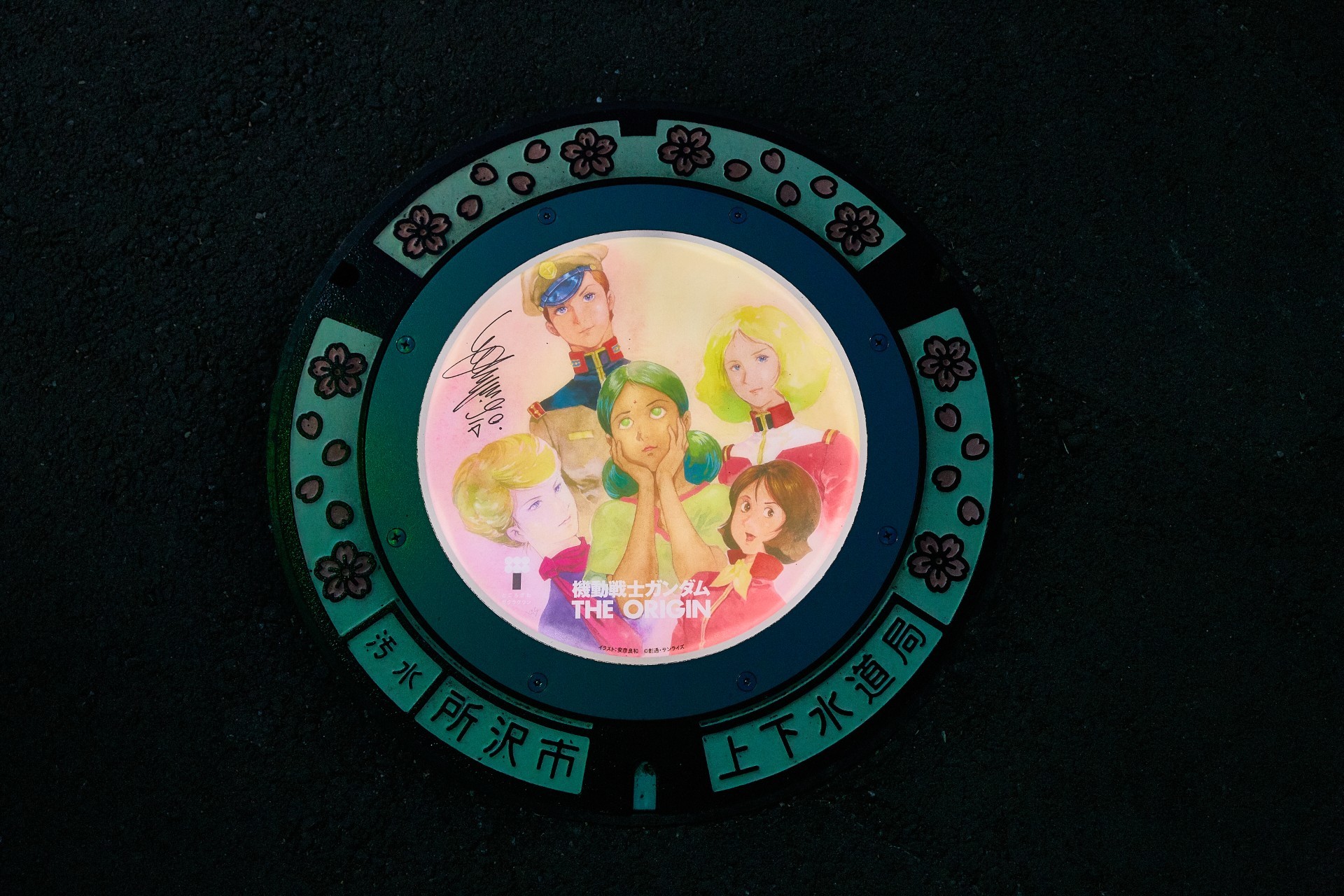 Speaking of Gundam, there are also manhole covers dedicated to the most recent anime 'Mobile Suit Gundam: The Origin', which is a remake of the original series.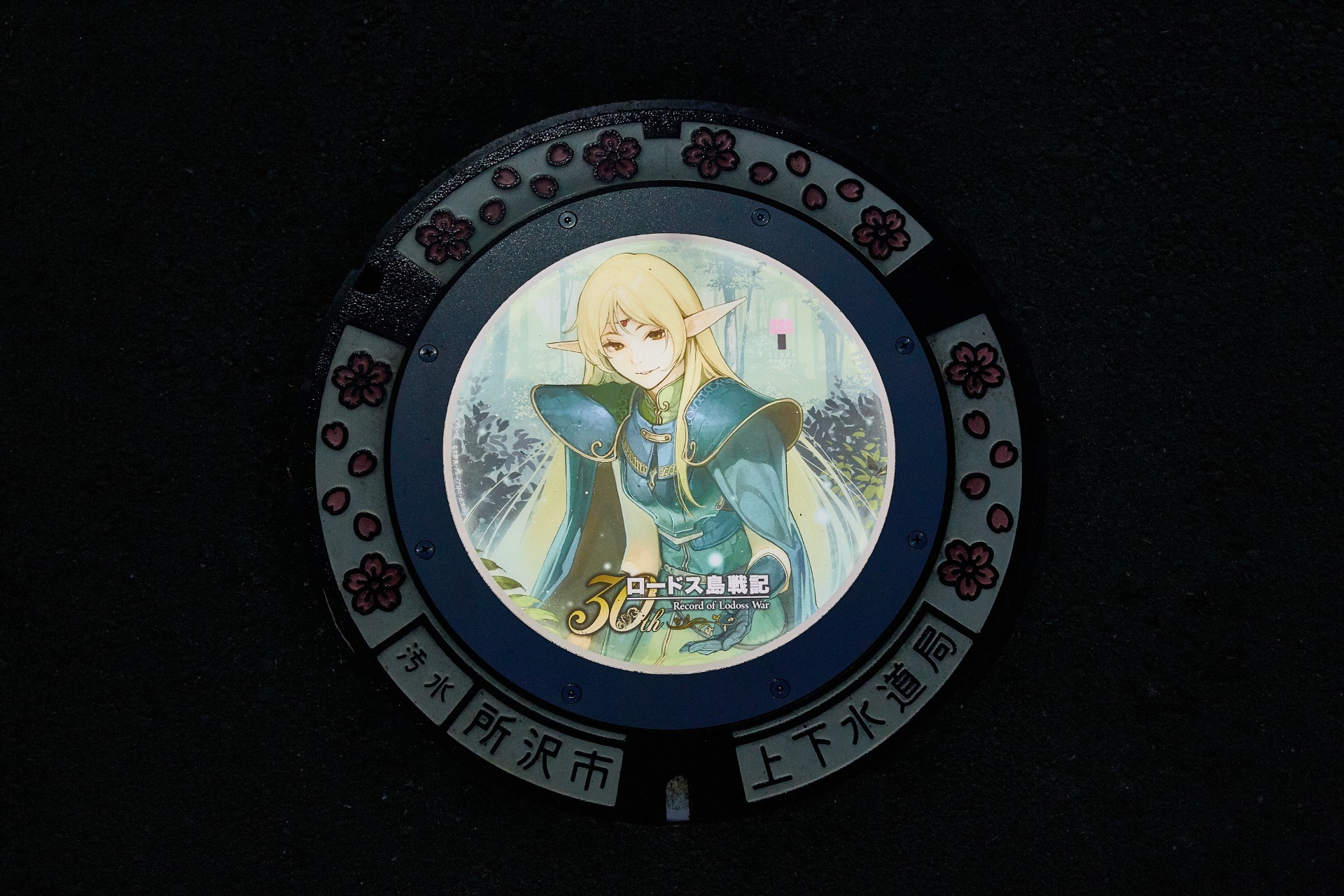 Fantasy and RPG geeks, this one's for you. 'Record of Lodoss War', a fantasy series with manga, anime and game adaptations, has chosen elf Deedlit as as its manhole representative.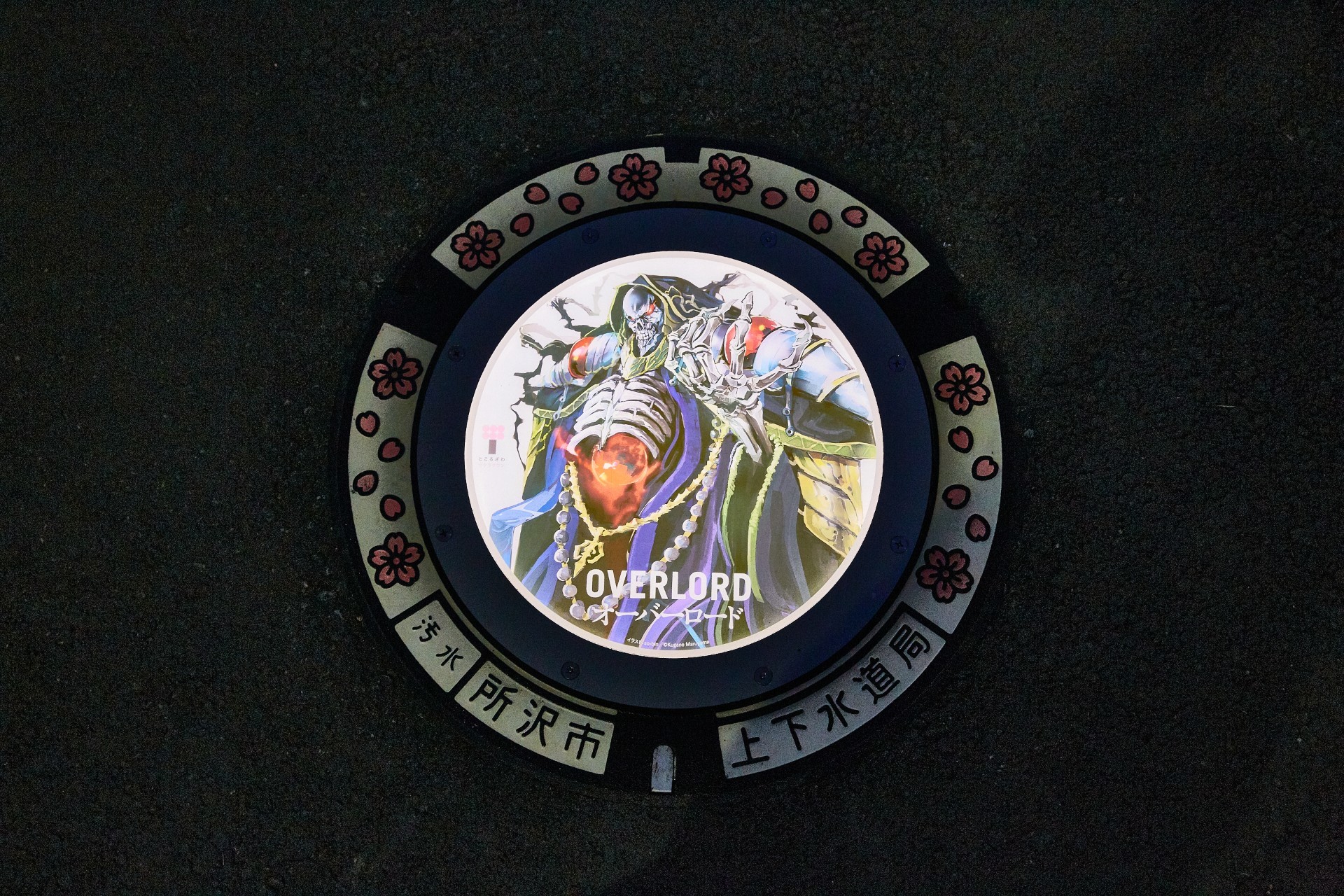 Here we have evil Ainz Ooal Gown from the fantasy anime 'Overlord'. Very much a creepy character, this is the type of villain these LED manhole covers should be protecting you from.
'Slayers' is a lighthearted teenage coming-of-age anime that follows redheaded sorceress Lina Inverse as she learns magic and hunts for treasure in a fantasy world.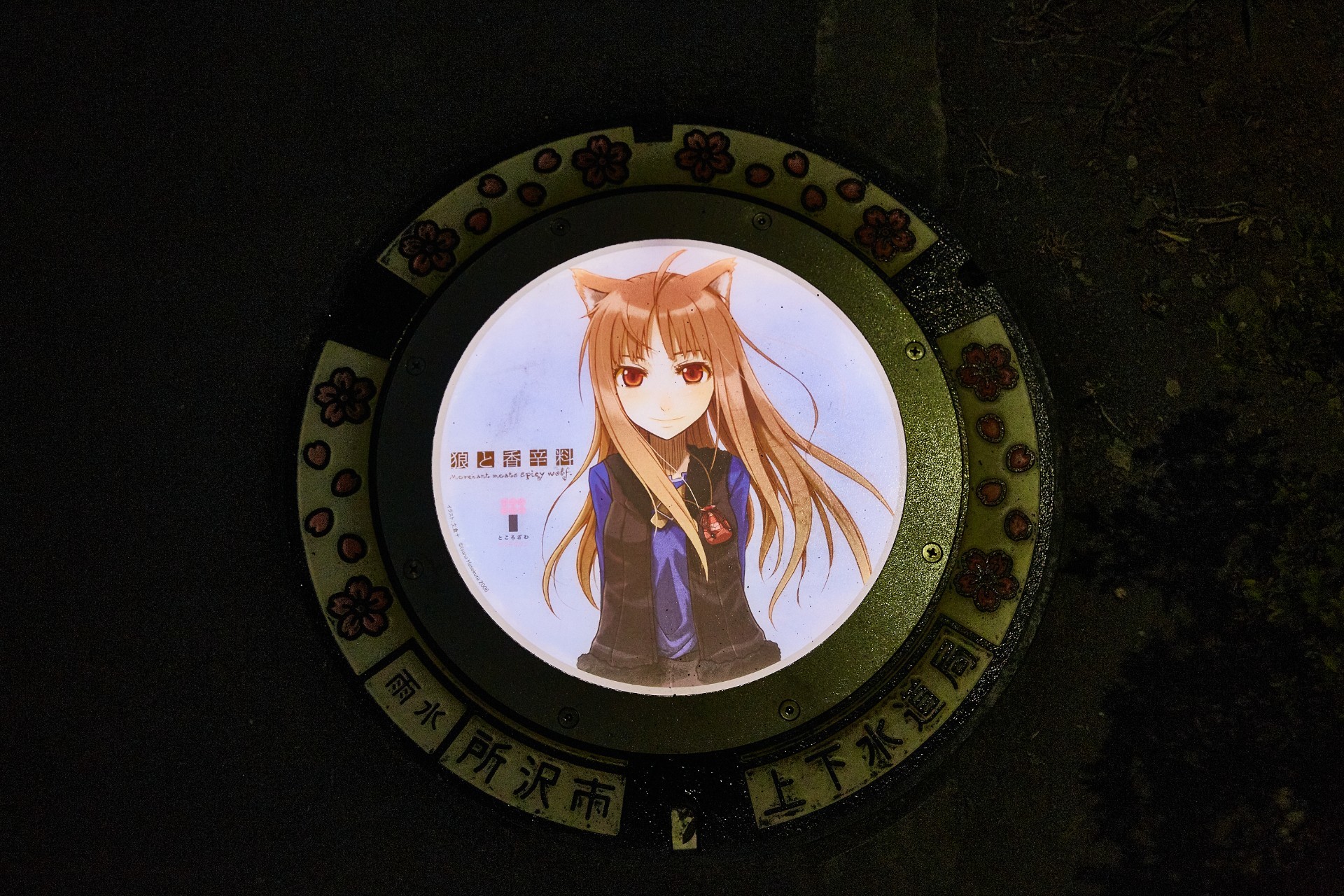 Meet Holo, a teenage girl with wolf ears and tail, from the young adult book series, manga and anime 'Spice and Wolf', which is set in a pseudo-European town during Medieval times.
When you're in the area, keep an eye out for other big-name anime as well, including characters from Neon Genesis Evangelion, Re:Zero, and Full Metal Panic. You'll find these manhole covers illuminated from 6pm to 2am, running from Higashi-Tokorozawa Station to Tokorozawa Sakura Town. This neighbourhood in Saitama prefecture is becoming more popular lately, especially with its new anime and manga focussed shopping mall, an outdoor teamLab exhibition and a beautiful culture museum designed by Kengo Kuma.
Check our guide on going out safely in Tokyo – or anywhere, for that matter.
More news
Marie Kondo has an eight-week home tidying challenge for you – and it's free
Kyoto's golden Kinkakuji Temple is undergoing renovations until December 2020
Virtual Tokyo Tower lets you see Tokyo 100 years in the future for free
Japanese cities have started live-streaming their tourist spots on Facebook
This Demon Slayer themed steam train is running for a limited time in Kyushu