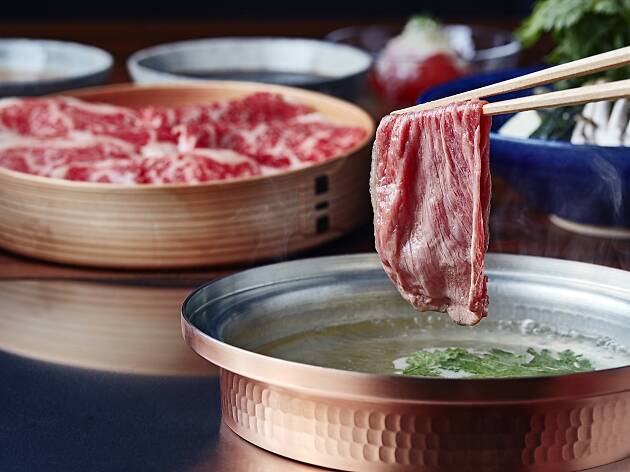 1/3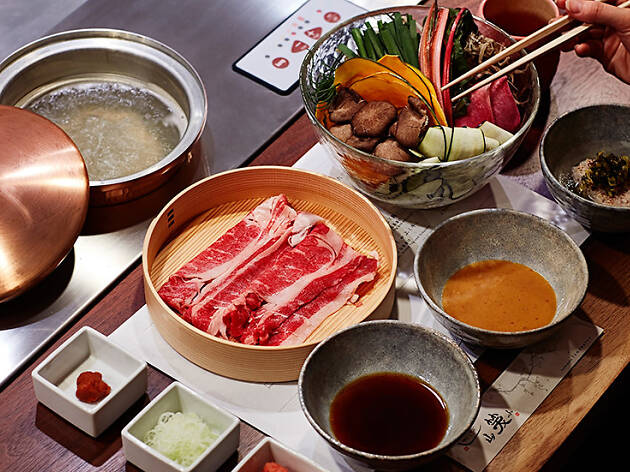 2/3
Photo: yama-warau.jp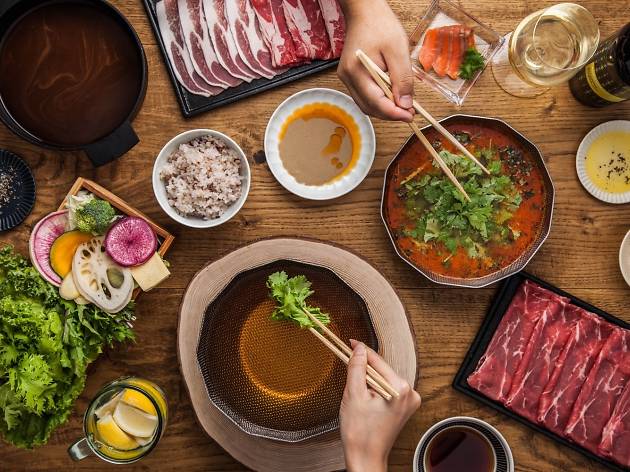 3/3
Photo: fb.com/277151892787509
Best shabu-shabu hotpot in Tokyo
Warm up from the cold with shabu-shabu, the classic Japanese hotpot dish featuring premium wagyu beef, pork and more
Shabu-shabu is one of Japan's classic hotpot dishes and has plenty going for it. It's a fun DIY meal, and it's social, often involving a group gathering around a single pot. It's often considered a relatively healthier meal compared to deep-fried tonkatsu and tempura – and it's a great way to try premium Japanese wagyu beef and kurobuta (black) pork at reasonable prices.
A shabu-shabu meal unfolds as so: a hotpot of a light broth is placed at the centre of the table while the waitstaff bring out plates of paper-thin meat and accompanying ingredients like vegetables, bean noodles and tofu. Using chopsticks, you swish the ingredients through the broth to the perfect point of tenderness, then dip them in one of the sauces, which usually include a goma-dare (sesame sauce) and ponzu (citrus and soy sauce), before eating. It's simple: swish, dip, eat and repeat.
The lines between Japan's various hotpot dishes, namely shabu-shabu, nabe and sukiyaki, may seem blurred at first, but they do have their unique characteristics. One thing they do have in common: they are all a comforting dish to warm you up in the cooler months. Here's a round-up of some of the great shabu-shabu restaurants in Tokyo.
RECOMMENDED: The ten things you must eat in Tokyo
More great restaurants in Tokyo
Best selling Time Out Offers