The best restaurants and cafés near Sensoji Temple
Where to eat and drink before or after exploring Asakusa's top tourist attraction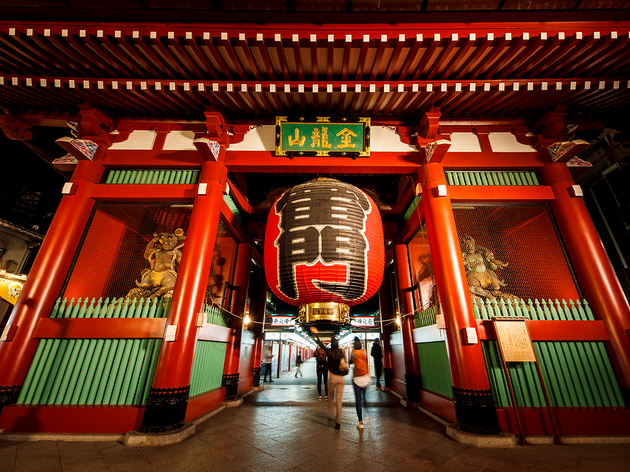 With over 30 million visitors annually, Sensoji Temple in Asakusa is one of those Tokyo sights that virtually every traveller checks out at least once. And for good reason: Metropolitan Tokyo's oldest temple offers entertainment for hours, from the bustling Nakamise shopping arcade in front of it to the calmness of neighbouring Asakusa Shrine. But getting a proper meal around Sensoji can be a bit of a challenge, especially if you're looking for something better than the usual tourist nosh. That's why we've rounded up 15 of the best eateries in the area, including traditional restaurants, trendy cafés and down-to-earth izakayas. Take your pick below.
Where to eat near Sensoji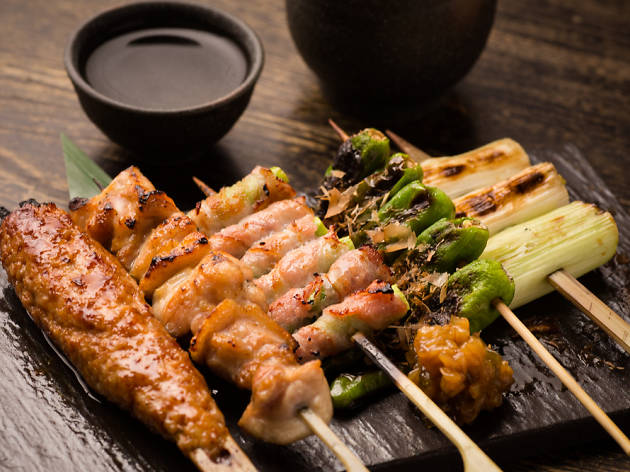 Famous as the restaurant that inspired Quentin Tarantino's Kill Bill, not many people know that Gonpachi is actually a small chain of restaurants, each with their own, distinctive theme and atmosphere. This one is just a few steps away from the Kaminarimon and next to Azumabashi, with a great riverside view from the second floor...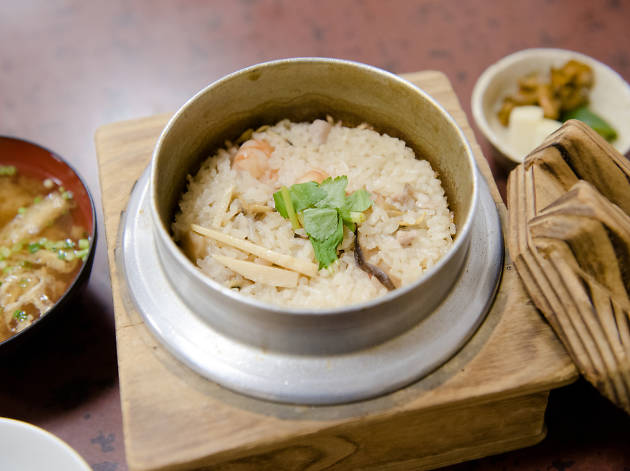 Tatami flooring lends a relaxed mood to this kama (small pot) eatery where simple, homely meals are enjoyed by patrons of all ages. First-timers will want to go for the gomoku kamameshi, a mix of seafood, chicken and veg steamed with rice...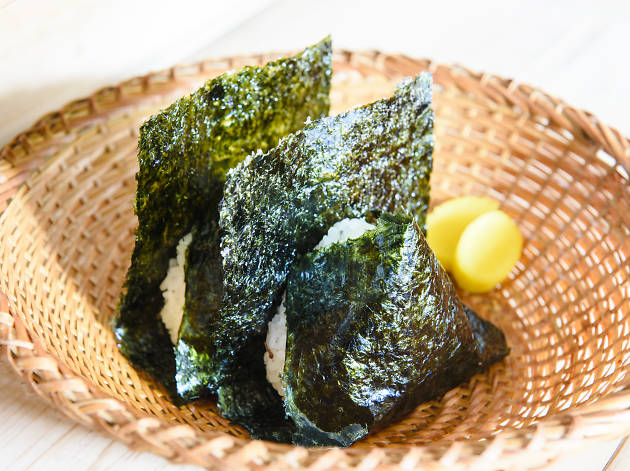 Located just behind Sensoji, Yadoroku is the oldest onigiri specialist in Tokyo. Choose from a range of different toppings including salmon, ume, tarako, shirasu and okaka, all for an affordable ¥260. Lunch sets are available from ¥660...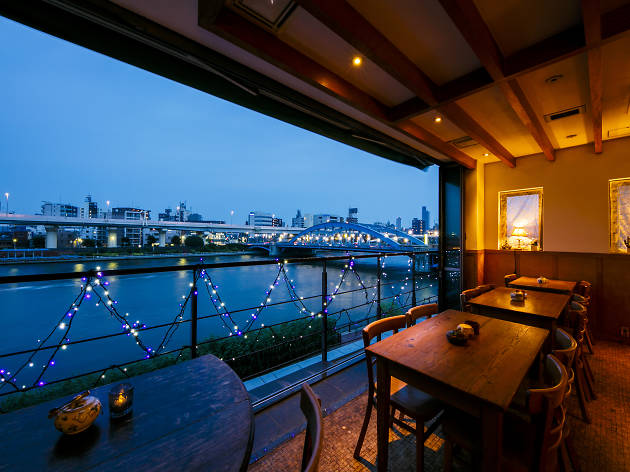 Grab a seat by the huge windows at this hip café perched partially above the Sumida River for spectacular views over lit-up Azumabashi, the Skytree and the golden, uh, turd on the roof of the Asahi Building. If you're really lucky, you might be able to snag one of the tables on the small terrace and feel like you have the city all to yourself...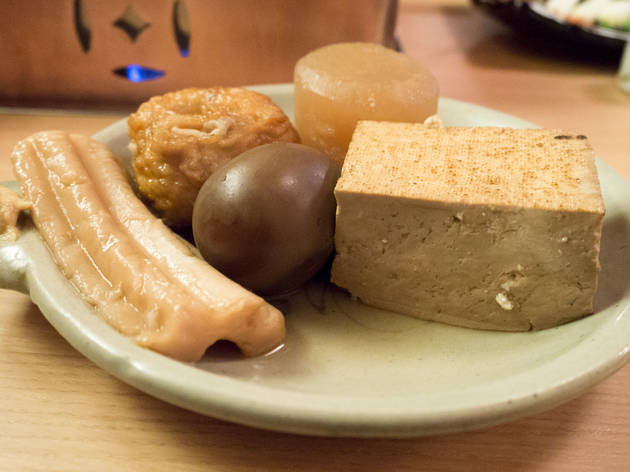 Otafuku has been serving oden since the Meiji era, in an old-school setting complete with paper lanterns and a well-kept garden. All those years of experience show, too: The oden soup is light, with a delicate flavour that seems to have a little more depth than the standard bonito and kombu...
Feast on a sweet fruit parfait or some kakigori (shaved ice) at this traditional-style café, located close to the old Hanayashiki amusement park. The menu changes seasonally, with grape and melon parfaits served in summer, along with other sweets like pancakes and ice cream...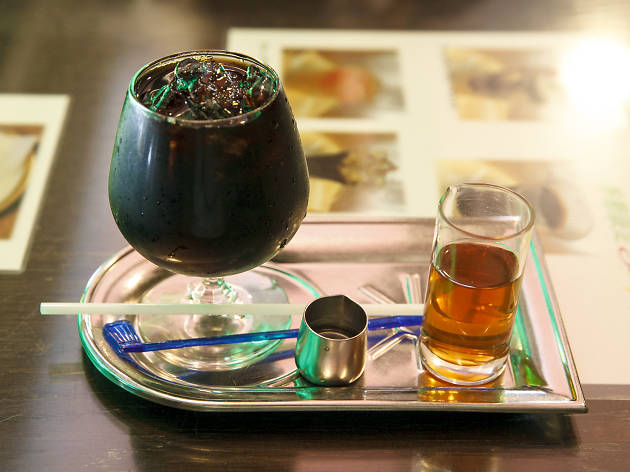 Perhaps, at some point in the distant past, this was the way local upmarket operations got to grips with handling newfangled foreign delicacies. At Angelus, founded in 1946, you're in for a real blast from the kissaten past: the coffee is painstakingly brewed by hand and the clientele consists mainly of old folk who have been coming here...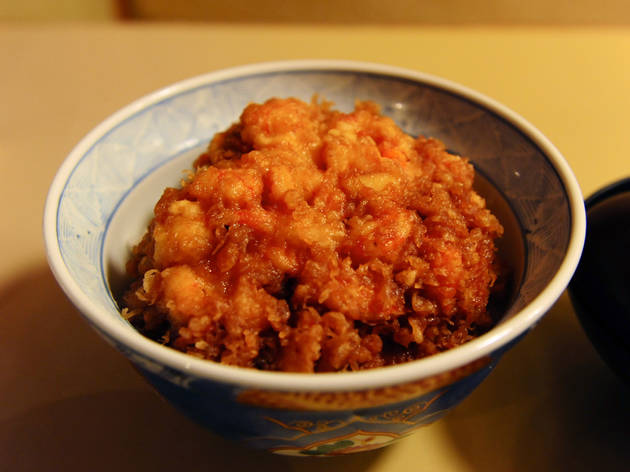 You might be surprised by how many restaurants serve tendon (tempura over rice) in Asakusa, but not exactly all meet the quality of their prices. Established in 1870, Tempura Nakasei is known for its kakiage-don topped with crispy prawn and clam kakiage...
Creative grilled sandwiches are the speciality at Zero, a cute little shop run by a former washoku chef who left sashimi-slicing for the world of baked goodies. His knowledge of dashi and subtle seasoning shines through in creations including the homemade corned beef sandwich...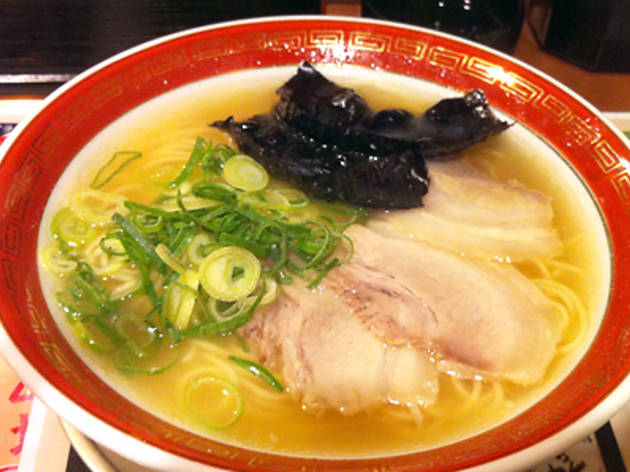 Specialising in Saga-style ramen, a rare sight in Tokyo, Midori opened on an Asakusa backstreet in 2010 and has enjoyed constant popularity ever since. Their tonkotsu soup is mild, slightly sweet but still full-bodied, making for an impressive mixture that stands out from the crowd...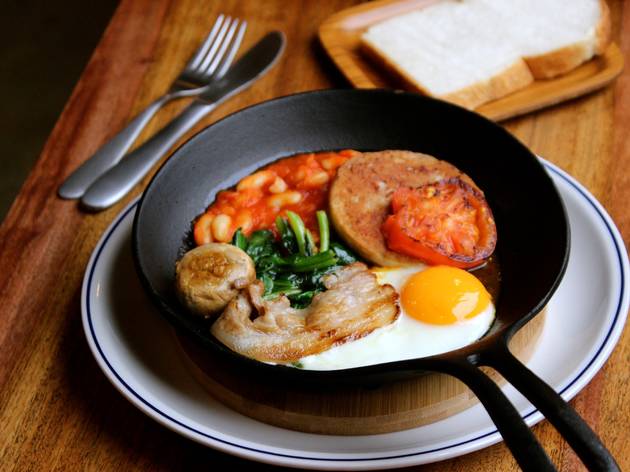 Located along the Sumida River, right by Asakusa Station, this laidback diner serves simple but tasty breakfast-style grub like eggs, sandwiches and pastries. The Manufacture bakery upstairs uses natural yeast...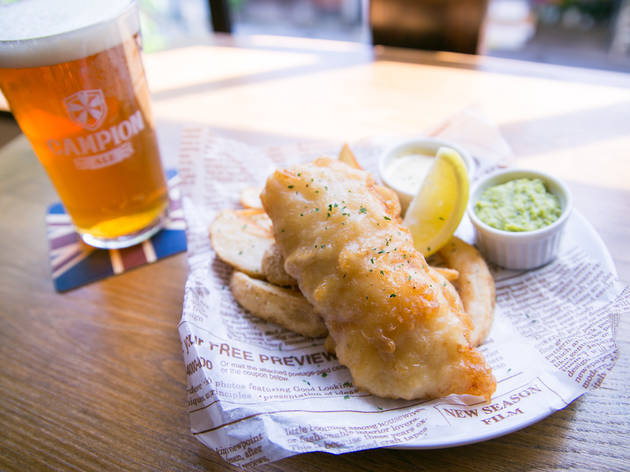 Bars and pubs, Craft beer pubs
All the British-style Campion beers here are brewed right behind the bar counter, making this comfy brewpub a must-visit for every beer-loving Tokyoite. Out of the 15 options, up to five varieties of ale are available every day, and the food menu is also worth studying...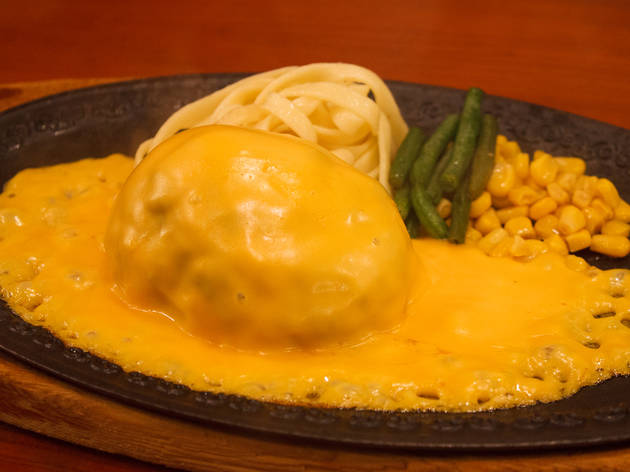 The simple Hamburg steak, essentially a grilled ground beef patty, traces its origins back to late 19th-century Europe, but its contemporary incarnation is most closely associated with Japanese yoshoku. This local take on 'Western' cuisine and its meatiest representative gets a homely treatment at Monburan, a no-frills eatery just a quick stroll along Kaminarimon-dori...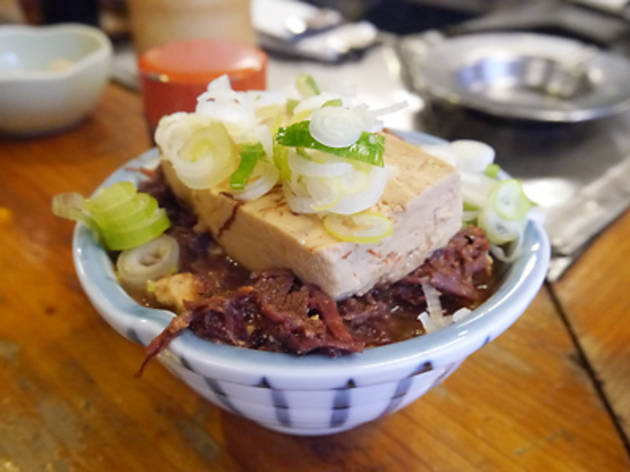 This pub is located on the backstreets of Asakusa's Denboin-dori, popularly known as Hoppy Street. Featuring both open-air and counter seating, the place is packed every day of the week, with customers ranging from diehard regulars studying horse-racing odds...
Find more things to do in Asakusa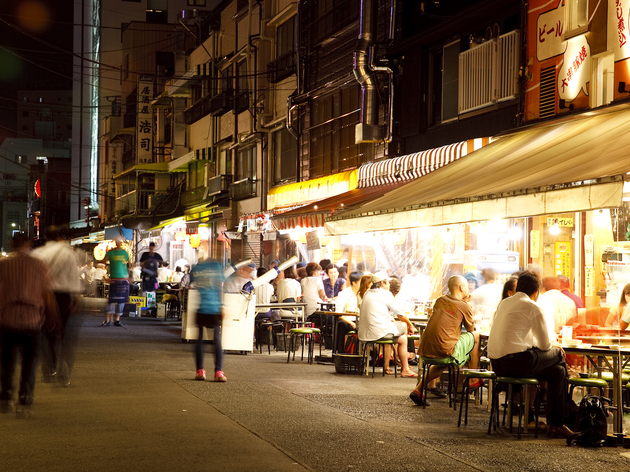 There's more to Asakusa than Sensoji and the Skytree – find the best things to do with our complete guide to the area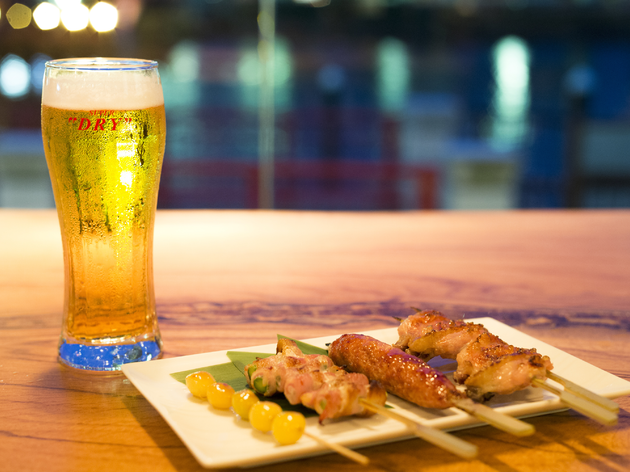 Here we look at how to have fun in Asakusa once the sun has set. Start out at the magnificently illuminated Sensoji before digging deeper into the neighbourhood's nighttime charms.