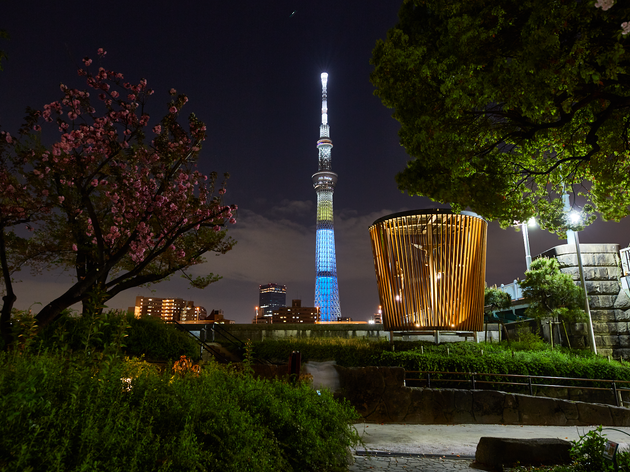 1/5
Photo: Kisa Toyoshima
Tokyo Skytree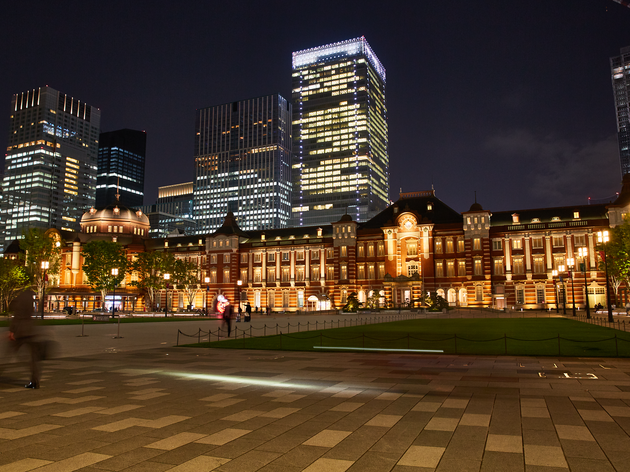 2/5
Photo: Kisa Toyoshima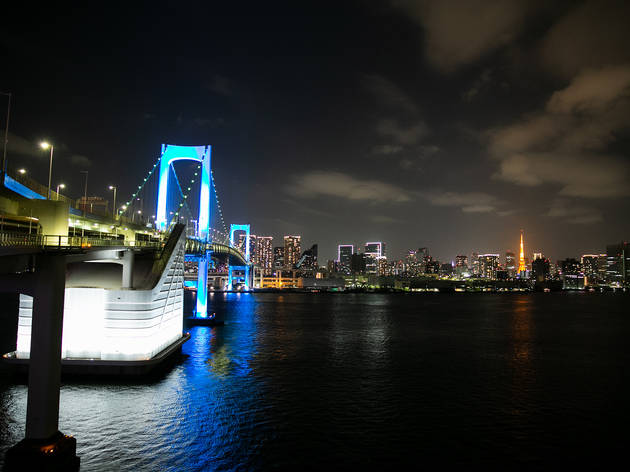 3/5
Photo: Keisuke Tanigawa
Rainbow Bridge
4/5
Photo: Kisa Toyoshima
Sensoji Temple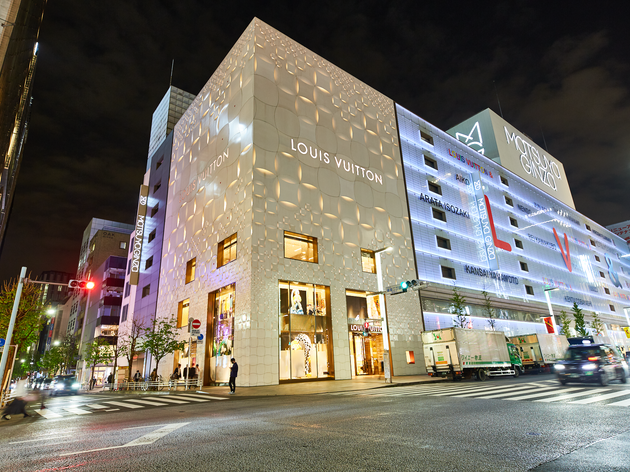 5/5
Photo: Kisa Toyoshima
Ginza
4 most scenic night walks in Tokyo
Avoid the crowds with an evening stroll to see Tokyo Skytree, Nakameguro, the Rainbow Bridge and more when they're all lit up
Let's face it, Tokyo looks its best at night. It's impossible to think of the city without seeing the glitzy high-rises of Ginza, the changing colours of Tokyo Skytree or Shibuya's neon lights. Better still, if you stroll along a river or head down to Tokyo Bay, you get a double dose of the city's skyline with all the glittering lights reflected on the water.
Exploring the city at night has other advantages, too. Provided you stay away from major nightlife districts, you won't have to deal with all the crowds you normally see during the day, even at major landmarks.
These are some of the most scenic routes to take around Tokyo at night. They're generally well lit and surprisingly quiet – just be sure to keep an eye on the time so you don't miss the last train home.
Note: due to Covid-19 safety rules, most restaurants, bars and other businesses are currently closing at 8pm, but you can still enjoy a quiet stroll through the city at night.
RECOMMENDED: Escape the hustle and bustle at Tokyo's least crowded places
More ways to explore Tokyo
How to make the most of the beautiful season, with cherry blossom desserts, nature escapes and even a digital art sauna
Get in a good run while sightseeing around Tokyo Bay, Imperial Palace, Asakusa and Nakameguro
Relax in one of these secret parks and gardens, found way above ground on the city's shopping mall rooftops