London events in July
Here's your definitive guide to the best events and happenings throughout July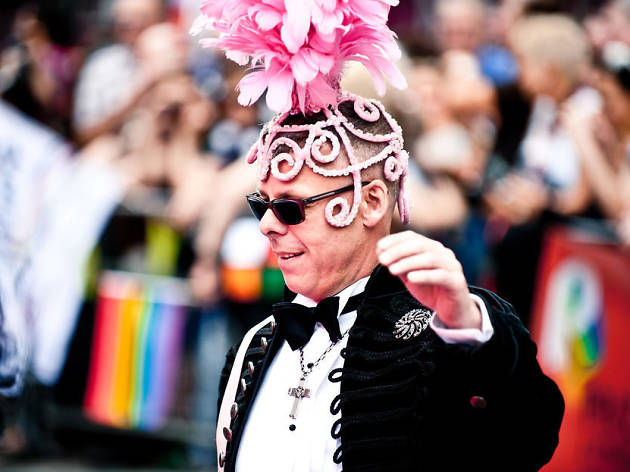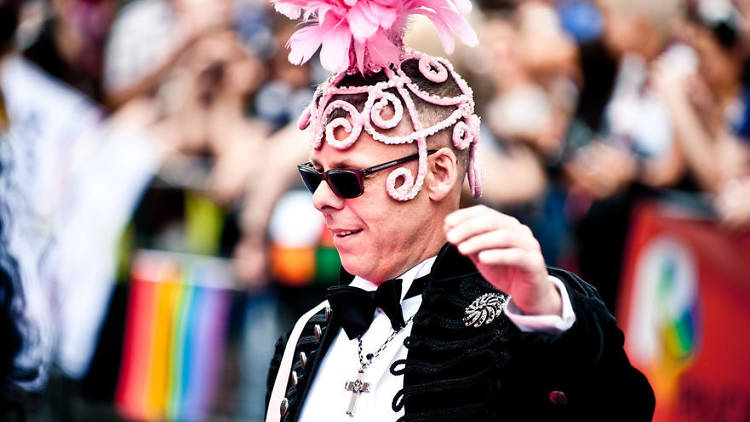 Ready for a scorcher? We mean this line-up of events, rather than the unreliable British summer, obviously. As well as Wimbledon tennis, July also means we're deep in festival season and, yes, the summer holidays too – so don't be surprised if you stumble over a bunch of kids on your way home. Summer also means loads of new pop-ups, alfresco dining and hours spent lounging around London's best rooftop bars. So, if you can drag yourself away from those cocktails, here are our highlights of the best things to do around town in July.
RECOMMENDED: The definitive London events calendar
Our July 2017 highlights
Acclaimed Irish playwright Conor McPherson is known for plays including 'The Weir' and 'The Seafarer', which mix wittily observed naturalism with a touch of dark magic. So a new work from McPherson is something to get excited about. 'Girl from the North Country' is a story of a lost family running a bleak guesthouse in Depression-era Minnesota.
Buy tickets
Read more
This exhibition looks set to flip the idea of 'black art' on its head, tracing an underlooked 20-year period of creative innovation among African-American artists, against the seismic backdrop of the Civil Rights movement.
Read more
After his explosive gangland reimagining of 'Cymbeline', last year's 'Imogen', Matthew Dunster is reimagining well-loved comedy 'Much Ado About Nothing'. It's a play that's famous for its pair of warring lovers, Beatrice and Benedick. Dunster's amped up the tension by relocating their sparring to 1910 Mexico, a country locked in revolution.
Read more
An exhibition about industrially produced sheet wood might not exactly sound enthralling. But never underestimate the V&A's ability to take the most humdrum of subjects and bring it to life. This exhibition will cast a look at plywood's revolutionary use within furniture, aircraft and architecture, and the role it currently plays in digital design.
Read more
After her sprawling, intense hit 'Chimerica', Lucy Kirkwood's back at the NT with a new play about sisterhood and tragedy, directed by NT boss Rufus Norris. A scientist is working on the Large Hadron Collider, in search of the Higgs Boson particle. Then she's thrown back in contact with her sister, who's living a somewhat less exciting life in Luton.
Read more
Get ready to see some serious shapes thrown at the Barbican this summer! American choreographer Trajal Harrell will be showing a series of his genre-bending, age-spanning dance routines, in which everything from vogueing to traditional Japanese butoh is thrown into the mix. Watch out for the restricted opening hours, though – this stuff's kinda exclusive.
Read more
Wembly Park hosts the 2017 edition of the Holi-inspired Festival of Colours. The actual Hindu celebration of Holi took place in March, so this is very much an excuse for an inclusive good time, banging tunes and throwing powder paint on your mates around, rather than any sort of authentic celebration.
Read more
The world's largest festival of cycling returns to the capital. More than 100,000 people are expected to take on eight miles of empty London roads for this weekend feast of cycling aimed at riders of any age and ability. If you're more of a spectator, give your hands and vocal chords a workout by cheering those amateur riders taking part in the 100-mile fundraising challenge and the pros whizzing past in the Grand Prix event.
Read more
Art exhibitions this July
Gigs in London this July
Continuing the trend for festivals that started in someone's back garden and then got huge, Standon Calling returns for its twelfth year of boutique fun. As well as solid line-ups, a heated swimming pool, celebrated dog show and an after-hours club in a cowshed, Standon is launching a comedy programme for 2017 and intriguely, master choreographer Sir Matthew Bourne is taking charge of a new modern dance series. Line-up includes: Orbital, Clean Bandit, Slaves, Laura Mvula, Nadia Rose, Cabbage, Kero Kero Bonito, Sink the Pink
Read more
Hailing from California, The Pharcyde are regarded as being on a par with A Tribe Called Quest, De La Soul, Pete Rock & CL Smooth and Gang Starr as one of the best groups from the so called Golden Era of hip hop.
Read more
The rapper from US hip hop group N.W.A is joined by Lil' Eazy E for a night of West Coast hip hop.
Read more
Abba. Junk food. Watching Jeremy Kyle. Thwacking dawdlers on Oxford Street over the back of the head with a copy of Time Out. We've all got our guilty pleasures, and this hugely fun night celebrates the musical side of them. It's a high-quality but ultimately cheesy party of pop, disco, dance tracks, R&B and soft rock, where you can hear anything from Hanson to Haim to Soft Cell to Whitney to Beyoncé, accompanied by dancers, live acts cabaret performers, balloons and a lot of glitter Leave your hipster credentials at the door, dress up and get guilty!
Read more
Jazz-funk night, each week welcoming different special guest sets upstairs at this infamous jazz club.
Read more
The charismatic vocalist performs a powerful blend of jazz, rhythm'n'blues and soul backed by varying roots musicians from the capital.
Read more
This outfit who hail from Austin, Texas, brings its classic country, rockabilly and Americana mix to the UK's stages.
Read more
Dietrich Bethge's directs the ensemble in a performance of Handel's Arrival Of The Queen Of Sheba, Bach's Ricecare A 6, Locatelli's Concerto Grosso In D, Bach's Brandenburg Concerto No 6, Vivaldi's Summer from Four Seasons and Bach's Brandenburg Concerto No 3.
Read more
A new late night of jazz, reggae and rocksteady led by pianist Bruno Heinen.
Read more
Show more
Find things to do anytime of year
London is a treasure trove of brilliant days out and activities worth boasting about. Find great new ways to fill your free time with this list of our favourite things to do in the capital.
Read more