Things to do in London this week
Discover the biggest and best things to do in London over the next seven days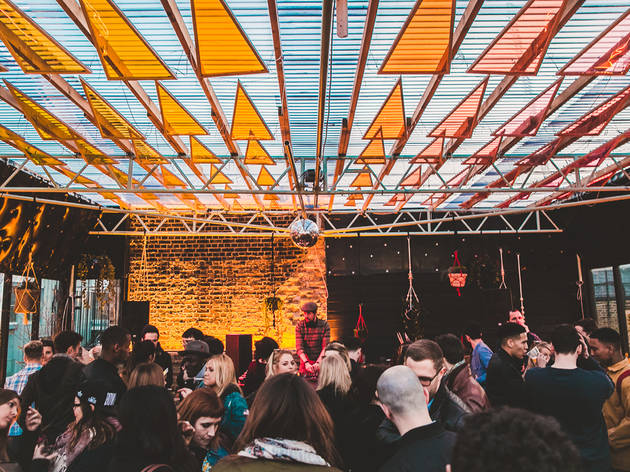 Is the week ahead looking quiet? Not any more. Head out into the city and get a load of the hottest happenings taking place right now. You'll be begging for a night off by Sunday, trust us. Here's our pick of the newest restaurant openings, the best new museum shows and the latest art exhibitions, plus out-of-the-way events and gigs you really won't want to miss. Let us be your social lifesaver for the next seven days. And if you've got a tip for something fun going on in London, tweet us your suggestion and help spread the word.
RECOMMENDED: 101 amazing things to do in London
Vuvuzelas at the ready – Europe's biggest street festival is rolling into town for two days of blasting sound systems, non-stop dancing and some of the best Carribean food around. Whether you want a chilled Carnival or are looking to party into the early hours, be sure to check out our complete guide to all things Notting Hill Carnival.
2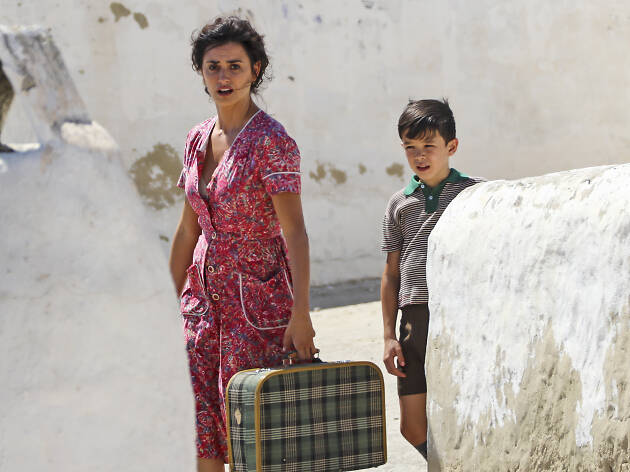 Film, Drama
Film of the week: 'Pain and Glory'
Antonio Banderas leads Pedro Almodóvar's woozy, humane journey into a jaded filmmaker's soul. It's one of the Spanish director and screenwriter's most personal films and sees the 'Zorro' star navigating the life of an ageing man trying to clear his emotional debts. Prepare to have your heart pierced.
Pasta has never been more trendy, and you can thank this Peckham institution for inspiring the rightful return of the Italian staple back on the menu across the capital. It hasn't changed its setup in five years, but why mess with a winning formula? Everyone knows a pasta party is the best kind of party.
Things to do
Alexandra Palace, Alexandra Palace
Miss out on going on 'Fun House' as a kid? Live out your childhood dreams at this giant, adults-only inflatable obstacle course in Ally Pally. Take on the 300-metre-long course, complete with an 18-metre mega slide, before sampling some of the grown-up treats (boozy bingo, drag queen karaoke, beer pong). Dressing up as Pat Sharp is optional.
Things to do, Food and drink events
Covent Garden Piazza, Covent Garden
Whisper it, but the weather forecast is actually looking alright for the Bank Holiday weekend. To celebrate, a four-day festival of all things ice cream is being thrown in Covent Garden's Piazza. Sample some of the flavours inspired by the site's heritage (fruit and veg sorbet, anyone?) and enjoy some ice-cold cocktails in the sun.
Dance, Ballet
Sadler's Wells, Clerkenwell
Get ready for Shakespeare, but not as you know it. Super choreographer Matthew Bourne's take on Prokofiev's iconic ballet of The Bard's big one is as brilliant as you'd expect – although the psychiatric hospital-cum-borstal revamp is radical, it works perfectly.
Things to do, Markets and fairs
Smithfield Market, Farringdon and Smithfield
As the party kicks off in Notting Hill, the streets of Smithfield are turning into a carnival of animals. Inspired by the Museum of London's 'Beasts of London' exhibition, 10,000 party monsters are expected at this shindig to see aerial artists swing from Smithfield Canopy, watch dancing giant bird puppets, bands and dog shows. Canine friends are invited too, FYI.
On the hunt for a pub to go to when the rest of London has already called it a night this weekend? Hackney's The Dolphin is party-o-clock whatever the hour and doesn't close its doors until 4am. At which point, it's fair to say, you've probably had enough...
Things to do, Markets and fairs
Beckenham Place Park, Beckenham
If you've never stepped into the magical grounds of Beckenham Place Park's Georgian mansion, this retro sale is the perfect opportunity. Twenty-five top vintage traders will be setting up shop in the pretty pastel-hued rooms selling travel posters, prints and clothes. Stalls selling furniture and homeware will be outside along with a sizzling set of street food stands and the park's rolling greenery.
Things to do, Film events
Morden Park House, Morden
Don't spend your sweet extra day off work in bed in front of 'Queer Eye'. Head to this beautiful former deer park to get a huge hit of nostalgia thanks to this outdoor screening of films all nearing their third decade. From the children's cult classic 'Jumanji' through to intertwining narratives of Tarantino's 'Pulp Fiction', there'll be something for everyone who once owned (and killed) a Tamagotchi.
Things to do, Quirky events
Flat Iron Square, Southwark
Monday is gearing up to be the best day of the year. Not only is it a bank holiday, but it's also National Dog Day. To celebrate this serendipitous fortune, Flat Iron Square is throwing a pooch-themed party. Bring your pup along to enter them into The Dog Factor (there are prizes for the Baddest Bitch). There'll also be a canine-friendly screening of 'Isle of Dogs' and meaty street food from The Butcher's Tap.
Things to do, Food and drink events
Walthamstow Pumphouse Museum, Walthamstow
Fancy trying a bunch of new brews in the Stow? Wine 'n' Rind's posh cheese toasties will help soak up the suds, and there will be more options for those who don't hail the ale.
13
Robert Indiana 'One Through Zero' (1980 - 2003 © 2017 Morgan Art Foundation / Artists Rights Society (ARS), New York. Edition 5/6. Photo by Tom Powel Imaging.
Art
Regent's Park, Regent's Park
One of London's prettiest parks has been transformed into a massive outdoor gallery once again courtesy of the free Frieze Sculpture. Go in search of Huma Bhabha's totemic-inspired 'Receiver' and a posthumous showing of Robert Indiana's 'One Through Zero'.
Things to do, Markets and fairs
Vauxhall Pleasure Gardens will be turning back the clock this bank holiday, creating a distinctly Victorian atmosphere on the green. The free day out will feature all the fun and games commonly found back in the nineteenth century, including tightrope and stilt-walkers, and strongmen.
Got tickets for Matthew Bourne's 'Romeo and Juliet' and just want more of The Bard in your life? You're in luck. A slightly bonkers series of events are coming to Shoreditch this week dedicated to William Shakespeare, including a yoga session where a ruff is optional. To go, or not to go, that is the question...
See more great events happening this month
Snap up exclusive discounts in London
Time Out's handpicked deals — hurry, they won't be around for long...