Things to do in London this week
Discover the biggest and best things to do in London over the next seven days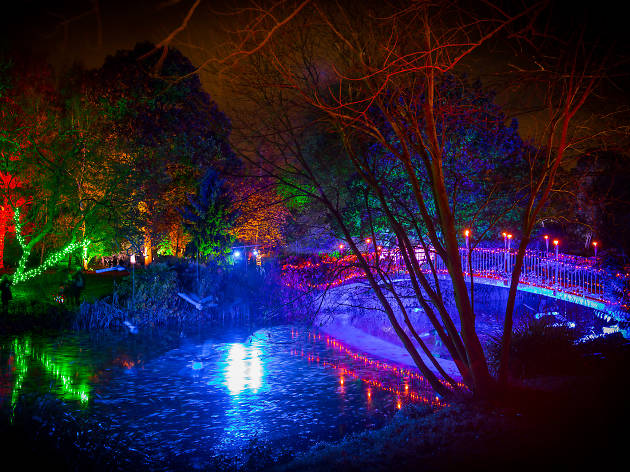 Got a quiet week ahead of you? Check out our pick of the best things to do in London over the next seven days, chosen by Time Out editors. This is your guide to the hottest happenings taking place in the city right now, from new bar and restaurant openings and film releases to fresh reviews of just-opened museum shows and the latest art exhibitions, plus out-of-the-way events and gigs you really won't want to miss. Let us be your social lifesaver for the next week. And if you've got a tip for something fun going on in London, Tweet us your suggestion and help spread the word. You'll be begging for a night off by Sunday.
RECOMMENDED: The best things to do in London every week of the year.
Things to do, Food and drink events
Brewing giants including Beavertown, Siren, Pressure Drop and Howling Hops will be repping at this beer festival in Peckham's Copeland Park. There'll be food stalls on hand to soak up all the booze, as well as live music and specialist talks for the proper geeks.
Jason Atherton's Michelin-starred Soho restaurant is his glammest spot: a sprawling dining room with a mirrored ceiling, bare concrete, Victoriana and a menu of reimagined British cooking delivered by chef-patron Paul Hood and his impressively skilled brigade. Native ingredients such as Devon crab, Herdwick lamb, Cumbrian pork and Buccleuch beef shine brightly; the resulting dishes are complex, playful and pretty.
Things to do, Food and drink events
Grab a slice of the action at this epic National Pizza Day celebration. Street Feast Hawker House will be pulling out all the stops for Slice World, with a line-up of doughy heavyweights including Wandercrust, Fundi, Born and Raised, Baz + Fred, Farina and more. There'll be exclusive £2 pizza slices, free-flowing drinks and games. You're going to want a pizza this.
If 'Leopoldstadt' really is 82-year-old Tom Stoppard's final play (as he has hinted it might be) then the legendary playwright is ending his career on a high. With a vast cast and an enormous amount of history crammed into its two-and-a-half hours, this weighty work about the rise and fall of Vienna's Jewish community is unafraid to look and feel like a serious piece of legacy-building.
5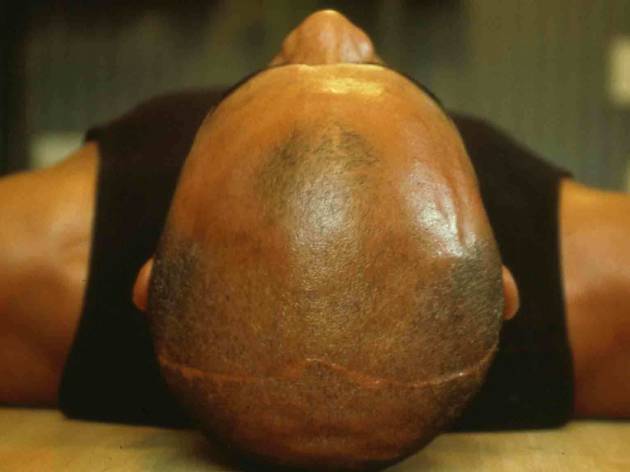 Steve McQueen '7th Nov. 2001' Video still © Steve McQueen. Image courtesy of the artist, Thomas Dane Gallery and Marian Goodman Gallery
It won't surprise anyone who's seen the English artist's Oscar-winning films, but this is heavy art. A brass-knuckled punch in the face of everyday complacency, McQueen's work makes you see that the world isn't all sunsets and music and art and maths. It's racism, violence, greed, oppression, manipulation and sadness too. You can't have one without the other, and McQueen is brilliant at making you see that.
Things to do, Literary events
If you prefer turning pages to downing pints this is the crawl for you. Back for its fifth year, the London Bookshop Crawl takes the basic premise of a pub crawl and swaps the booze for books. Join a guided group tour, listen to talks or strike out on your own using one of the free maps.
Things to do, Consumer shows and conventions
See this exquisite collection of moer than 500 classic cars and race cars at this mammoth expo, with specially curated displays from Audi and Range Rover. This year the Car Stories stage celebrates six of the world's most iconic and interesting cars, as motoring expert Max Girardo chats to designers, racing drivers and owners about their history.
Occupying a former funeral parlour, this stylish new Brockley bar focuses on small producers, many of them local. Pouring natural wine and craft beer across twelve taps, the line-up includes offerings from East Sussex's pioneering Tillingham vineyard and IPAs from Deptford's Village brewery, plus a concise supporting cast of British spirits. It's a lovely local full of delicious craft booze and – ironically – life.
9
Join new queer collective House of Pride for this evening with millennial poet Azure Antoinette as she reads from her fourth collection 'Lov(h)er'. Transgender activist Munroe Bergdorf hosts, with performances from Shura and gender-fluid ballet dancer Chase Johnsey.
10
Photograph: 'Big Toast'
The BFI's festival for young cinephiles is back for its thirteenth year, with four packed days of screenings, workshops, masterclasses and networking events to help 16-25-year-old filmmakers break into the industry. This year's highlights include a keynote from 'The Crown' executive producer Suzanne Mackie and the marketplace career fair.
Michael Winterbottom skewers the fast-fashion industry in this scathing mockumentary about the grotesque inequality between Steve Coogan's retail billionaire and the female garment workers who toil on his trendy clothing line.
Things to do, Film events
Dig out your jazziest spandex for this dress-up-and-singalong showing of David Bowie's finest on-screen moment, followed by a goblin otherworld afterparty that goes on until the early hours of the morning.
Armed with swagger, dapper looks and plenty of synthetic facial hair, London's hottest drag king competition is back. Over eight weeks, these hip-thrusting boys will battle it out every Wednesday night, with the champions progressing to the final at EartH in April. Expect drawn-on abs, gyrating waists and the lip-syncing-induced death of toxic masculinity.
Things to do, Performances
Led by storyteller Rachel Rose Reid and other local talents, Willesden residents march down the high street from Willesden Green tube station to Willesden Library in this charming modern version of the ancient tradition of blessing apple trees, chanting the wassail song as they go. There'll also be performances from local choirs and spoken-word artists.
You play the role of curator in this seriously fun group show at Deptford's Castor, where all the art is displayed in huge plywood drawers that you pull out to display the works, a few at a time. It's a canny device, with the hands-on dimension expelling any chilly gallery mystique. It's just a bunch of stuff, after all.
See more great events happening this month
Encore Widget - Tickets Under £20
The best West End theatre tickets for less than £20