The best pubs in London
Find the very best boozers in the capital with Time Out's guide to the London pubs that beat them all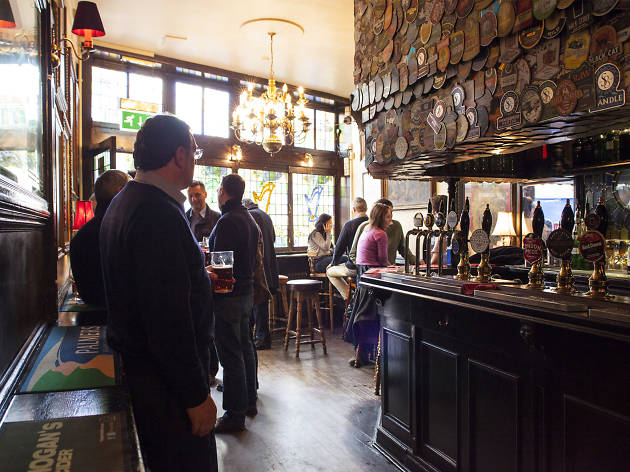 March 2019: Many of the best pubs in London remain the oldies. But new at number 32 is the Duke of Hamilton, a Hampstead pub under new management that the neighbourhood seems to have taken to – particularly of a Sunday lunch time. And riding high in our countdown is the Compton Arms at number six, a pub from the team behind Homerton's The Gun that has a proper pub atmosphere, interesting beers and a sausage roll to rival that of The Ginger Pig.
Searching for the best pubs in London? You're in the right place. The capital's drinking scene is one of the best in the world, where you can bounce from historic and traditional pubs to modern boozers pulling perfect pints of craft beer.
Whether you're looking for a cosy place with a quiet corner, you're interested in buzzing spots for a group session on the ales, or you're after family times complete with the finest Sunday lunch, these London pubs cater to all appetites. We've rounded up our favourite pubs across the capital, so you can cut out the faff and concentrate on getting a round in. Bottoms up!
Find out more about how Time Out makes recommendations and reviews bars here.