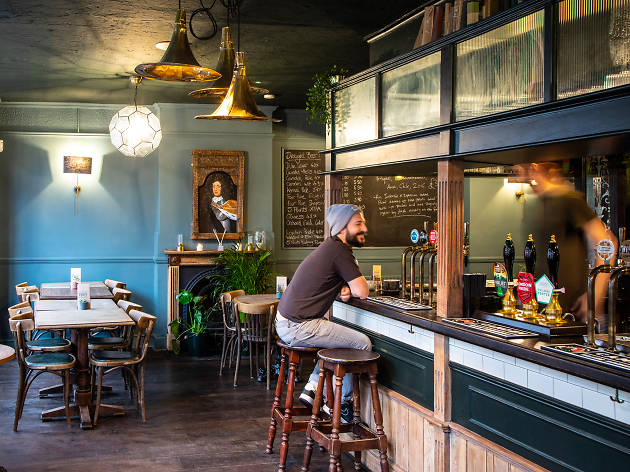 The best pubs in London
Find the very best boozers in the capital with Time Out's guide to the best London pubs back open for business
September 2020: If you're returning to office life you might be wondering if your favourite local for post-work drinks is making a comeback, too. We've been keeping an eye on things for you. Below is a list of our favourite pubs in London that have thankfully got the kegs aflowing again. Our list emcompasses the neighbourhood boozers we couldn't do without, too. Things might look a bit different – and you will probably have to book ahead – but how sweet it is to be drinking a proper pint in a proper London pub again.
Searching for the best pubs in London? You're in the right place. The capital's drinking scene is one of the best in the world, where you can bounce from historic and traditional pubs to modern boozers pulling perfect pints of craft beer.
Whether you're looking for a cosy place with a quiet corner, you're interested in buzzing spots for a group session on the ales, or you're after family times complete with the finest Sunday lunch, these London pubs cater to all appetites. We've rounded up our favourite pubs across the capital, so you can cut out the faff and concentrate on getting a round in. Bottoms up!
Find out more about how Time Out makes recommendations and reviews bars here.