50 reasons why NYC is the greatest city in the world
From the grid and the skyline to New Yorkers' long life expectancy, here are 50 facts that prove living in NYC is better than living anywhere else.
By Time Out editors Tue Mar 5 2013
Photograph: Joseph Moran
Why NYC is the greatest city in the world
Because in the summer, you can see tons of world-class music and performance art without spending a dime
11
Because in the summer, you can see tons of world-class music and performance art without spending a dime
Come T-shirt weather, New York positively explodes with free cultural fests. Among the multitude of offerings, you've got the River to River Festival, featuring a huge variety of art, theater, dance and music along the lower Manhattan waterfront; Lincoln Center Out of Doors, which transforms the entire campus of the venerable cultural institution into a performance space; and the City Parks Foundation's SummerStage, which presents stellar free concerts and more at green spaces citywide, with offerings ranging from Wilco to the Metropolitan Opera. The Public Theater's much-loved Shakespeare in the Park series mounts a pair of performances in Central Park each summer, attracting big names from Broadway, Hollywood and beyond to tread the boards. You can also catch free film screenings in Bryant Park and Central Park, and for lit fans, open-air readings from prominent authors via Books Beneath the Bridge at Brooklyn Bridge Park. Our advice: Bring sunscreen and an open mind.
12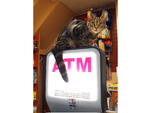 Because of bodega cats
Yes, many cities allow fluffy creatures to hunker down in shops and other venues—we'll admit to being jealous of Japan's cat cafés—but New York's bodega cats are an altogether scrappier, more interesting breed of feline. Typically kept on the premises for the purpose of rodent control, these corner-store kitties have inspired all manner of tributes, including several blogs and a short documentary. But what makes them so beloved? Like knowing the best time to visit your regular watering hole, or having the scoop on the cheapest laundromat near your apartment, knowing your local bodega cat is another way to show your NYC bona fides. It's a point of pride for New Yorkers to know their neighborhood's quirks, and bodega cats fall squarely—and adorably—under that description.
13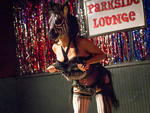 Because it's impossible to feel nerdy here
"I'd rather be nine people's favorite thing than 100 people's ninth favorite thing," goes a lyric in the Off Broadway musical [title of show]. And while we couldn't agree more with the song's message—that truly great artistic efforts tend to be divisive—thinking up one movie, song, play, technological finding or whathaveyou that doesn't have a fervent fan base in NYC seems pretty…impossible. Like David Lynch? Bashes and even burlesque shows celebrating the man's work have happened at Le Poisson Rouge and Parkside Lounge. How about astrophysics and '90s Disney musicals? The Bell House in Gowanus hosts boozy fetes for both. Are you a cult-film buff? Spend hours sifting through the selection (organized by auteur and country!) at Kim's Video. Only use vintage fabrics to make your clothes? Too many stores to count have you covered. The point is that you're in New York, not high school: Obsessions of all sorts are embraced.
14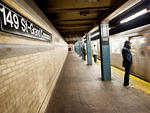 Because unlike other metros, our subway runs 24/7
It's fitting that in the city that never sleeps, the subway doesn't either. Tokyo's trains pull a Cinderella, conking out a little after midnight. In London, the Tube calls it quits between midnight and 12:30am, while Paris's Metro manages to hold out until a relatively late 1:15am on most nights (2:15am on Fridays, Saturdays and holidays). What's more, our setup has the most stations (a whopping 468) of any public transportation scheme, as well as the largest amount of track (660 miles dedicated to passenger transport). We're also the only city with a "love conductor," Erika Christensen, who plays matchmaker for straphangers throughout the boroughs. So not only is our underground transit system bigger and better, it's also more romantic.
15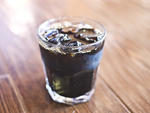 Because even though some cities claim to have better coffee, New York has the most coffee
There is no shortage of ways for New Yorkers to get a cup of joe: Outdoor carts hawk highly caffeinated and overboiled mud in iconic Anthora containers; sit-down establishments brew cups to order from a $16,000 Japanese siphon machine (see Blue Bottle's Chelsea shop for this experience); and there are more than 250 Starbucks outposts throughout the five boroughs. And while Chicago and Portland, Oregon may have birthed great roasters like Intelligentsia and Stumptown, Gotham trumps all in terms of sheer number of places where you can sate your coffee craving.
16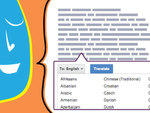 Because NYC is one of the most linguistically diverse cities in the world—and we're working to keep it that way
We've forgotten more languages than other cities have even heard of, since as many as 800 tongues are spoken in the five boroughs. There's even an Endangered Language Alliance, founded by professors from CUNY, NYU and Columbia to preserve the fragile Garifuna, Mamuju and Nahuatl languages. Just how rich is the city's oral tradition? Experts think there is more Bukhari spoken here than in its home countries of Uzbekistan and Tajikistan. Census takers found that a whopping 49 percent of New Yorkers speak something besides English at home—mostly Spanish, but also French Creole, Armenian, or Yiddish. It only took one Hurricane Sandy to make a superstar of one of the city's many multilingualists, Lydia Callis; the effusive sign-language interpreter instantly put Mayor Bloomberg's woeful Spanish to shame.
17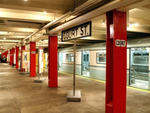 Because space constraints mean we get creative with our cultural hot spots
Iconic institutions like the Metropolitan Museum of Art and the American Museum of Natural History are lovely, but going to one doesn't necessarily feel like discovering something odd or special. But a museum located in a former subway station, or one in a elevator? That's pretty unique. And those examples aren't hypothetical: The New York Transit Museum opened in 1976 in an out-of-commission IND station, and just last year, the itty-bitty Museum—which bills itself as the smallest such institution in the city—debuted in a Tribeca freight elevator. Thanks to the city's general sense of crammed-in-ness, planners often seek innovative solutions, reclaiming disused or run-down spaces and transforming them into cultural-landscape enrichments. Socrates Sculpture Park, for example, opened atop a former garbage dump in Long Island City, while one of the city's most ambitious projects—the development of Freshkills Park—will turn what was once the world's largest landfill into NYC's largest green space.
18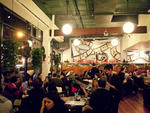 Because you can eat pretty much anything at any time
In a metropolis with 7,966 sit-down restaurants, countless mom-and-pop takeout shops and hundreds of food trucks, it's no surprise that New Yorkers have access to just about any edible they want, whenever the whim strikes. Late-night or early-morning options in most other towns are limited to whatever's on the menu at 24-hour diners or fast-food drive-throughs, but our round-the-clock culinary clout extends far beyond rubbery omelettes and greasy, overcooked french fries. If you're craving lamb and rice at 2am, you can hit the Halal Guys on 53rd Street and Sixth Avenue—or any of the other street vendors who soldier on through the wee hours. When you need your pierogi fix at 4am, hightail it to Veselka for six different varieties of the Eastern European dumplings. Jonesing for pastrami at 3pm? Stop by Katz's or the 2nd Ave Deli. And for those times when you're too tired, cold or hungover to venture out, you can dial up one of the 9,056 places that deliver—and that's just on MenuPages—while laughing at the comparatively few choices in Washington, D.C. (749), Chicago (1,676) and L.A. (1,693).
19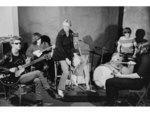 Because NYC inspired Bob Dylan—and some downtown movement called punk
There are too many great songs and albums written about New York to list here (we dedicated a whole cover story to that very subject last year, remember?), but here's a CliffsNotesian rundown of a few seminal moments in Gotham's musical history—all rooted below 14th Street: Bob Dylan arrived in the Village in 1961 and eventually became the face of folk music—only to smash that legacy by going electric on three locally recorded albums (Bringing It All Back Home, Highway 61 Revisited and Blonde on Blonde). That three-album run is perhaps the most fruitful of all time (all three were recorded within just over a year—talk about a New York work ethic) and, you know, changed music forever. That same year (1966), the Velvet Underground gigged in the East Village, are billed as part of Andy Warhol's traveling Exploding Plastic Inevitable shindig, and created cacophonous, exhilarating and distinctly New York music that nobody knew what to make of. A decade later, carrying the primitive torch handed down by the Velvets, punk blew up on the Lower East Side and across the pond (although our bands were clearly better), with back-to-basics rock & roll (the Ramones) and envelope-pushing minimalism (Suicide) acting as much-needed antidotes to the guitar-god-dominated rock culture.
20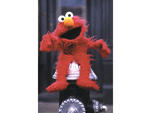 Because Sesame Street was invented and takes place here
It's unclear exactly which Manhattan nabe inspired the setting for the greatest kids' TV show ever—people involved with the program have claimed the Upper West Side and Alphabet City. Nevertheless, the 44-year-old series couldn't be based anywhere else, with Gotham touches like brownstone steps, a subway, wildly diverse residents, a newsstand and even a bodega popping up throughout the show. Sesame acted as a career launchpad for Jim Henson and has remained clever, pop-culturally savvy (Robert De Niro, Paul Simon, Richard Pryor, Feist, Amy Poehler and Seth Rogen have all put in guest appearances) and, above all, educational since debuting in the late '60s.
---
You might also like
---