50 reasons why NYC is the greatest city in the world
From the grid and the skyline to New Yorkers' long life expectancy, here are 50 facts that prove living in NYC is better than living anywhere else.
By Time Out editors Tue Mar 5 2013
Why NYC is the greatest city in the world
Because the city's water supply gives New York some of the best-tasting tap water around
31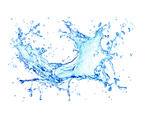 Because the city's water supply gives New York some of the best-tasting tap water around
Those claims about NYC's H20 making our pizza and bagels better? Probably not true. "The fact is, our tap water has changed quite a bit since that rhetoric started making the rounds a few decades ago," explains Scott Wiener, who runs Scott's Pizza Tours. "Believe me, I wish it was true; it would mean all the pizza in New York would be amazing—but we all know that just isn't the case." Fair enough. (Although someone may want to give New York Pizza Water—which hawks bottles of the stuff based on that myth—a heads-up.) But that doesn't change the fact that NYC's water is superior: Our water supply, which comes largely from upstate reservoirs, is nearly lead-free (any of the substance that does appear most has likely leeched in via old pipes). And the city's aqua is routinely cited as among the country's best-tasting, having placed second in the American Water Works Association's nationwide taste test in 2010. So go ahead and fill those water bottles with abandon.
32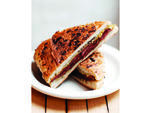 Because you can travel the world without leaving the boroughs
Between the still-sluggish economy and our workaholic tendencies, Gothamites can't always prioritize vacations—especially ones that involve traveling halfway (or all the way) across the globe. Luckily, we can feast on traditional dishes from destinations near and far by simply hopping on the subway (or the Staten Island Ferry). Even beyond the well-known enclaves (Flushing for Chinese cuisine, Elmhurst for Thai), there are myriad countries represented in our own backyward: In Jackson Heights, you'll find Colombian arepas (the Arepa Lady) right around the corner from dozens of Indian and Bangladeshi eateries, and in Greenpoint you can sup on Polish borscht and blintzes (Pyza). Vietnamese banh mi can be sampled in several different 'hoods (Hanco's in Boerum Hill, Banh Mi Zon in the East Village), while a trip to the Upper East Side yields both German and Burmese dumplings (spaetzle at Heidelberg, phet-htoke at Café Mingala). Feel like Canadian poutine or smoked meat? Mile End represents Quebec's staples with aplomb. You can also spend a Sunday afternoon comparing a half-dozen Mexican tacos or swapping Benedicts for pork buns and other dim sum delicacies without ever leaving Sunset Park. And when you're in need of a noodle fix, you don't have to look far for top-notch ramen whether you're in Manhattan (Ippudo, Hide-Chan), Brooklyn (Ganso, Chuko) or Queens (Hinomaru). The best part: no passport required.
33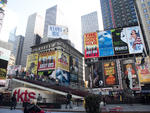 Because we have the most theaters in the world—by a long shot
Smell that greasepaint? Hear that crowd roar? The numbers don't lie. Last year, the World Cities Culture Report did a survey of 12 key metropolises across the globe, and found that NYC far and away has the highest concentration of theaters: 420, with Paris a distant second at 353 and that other legendary performing-arts city, London, trailing in fourth (behind Tokyo) at 214. What's more, on Gotham stages, upwards of 43,000 performances took place in 2012 alone. And no wonder: Between Broadway, Off Broadway and Off-Off Broadway—plus marathons for newcomers, like the New York International Fringe Festival and the New York Musical Theatre Festival—you can see countless actors speaking the speech (trippingly, on the tongue) in venues ranging from grand old proscenium houses to downtown parking lots.
34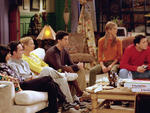 Because New York City is the most recognizable pop-culture reference point
Quick: Think of a hummable song about Indianapolis or Newark or Tallahassee. Now think of all the memorable songs about NYC—heck, TONY listed the 100 best songs about Gotham without breaking a sweat. Imagine The Age of Innocence or The Catcher in the Rye or From the Mixed-Up Files of Mrs. Basil E. Frankweiler without Manhattan as a pushy, protective character. And even as New York has become a major producer of great TV, home to both Carrie Bradshaw and Liz Lemon, plenty of shows filmed in Los Angeles still pretend to be in the Big Apple (we were never fooled, Friends). In the 2011–12 season alone, 23 series were filmed here—and not all of them were Law & Order—along with 188 films; the $420 million the state gives in tax credits helped. But there are no tax credits in comic books, and the big three—Spider-Man, Batman and Superman—all get heroic in approximations of New York City. What, did you think Gotham City and Metropolis were based on Cleveland?
35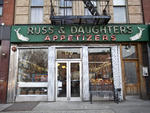 Because NYC has the second-largest Jewish population in the world—a massive influence on the city's identity
Are we living in the Promised Land? Considering what a huge chunk of the Jewish diaspora has settled in New York City, we may as well be. According to the North American Jewish Data Bank, the city was home to 1,538,000 Jews as of 2012—that's the largest concentration of Chosen People anywhere outside of Tel Aviv, representing a staggering 14.9 percent of the group's worldwide population. Jewish culture has had a huge hand in shaping the identity of the city, ever since progrom-fleeing Russian Jews arrived in NYC in droves in the late 19th century. Many of the city's most cherished cultural and culinary associations—Woody Allen's oeuvre, Seinfeld, the 2nd Ave Deli, Irving Berlin, Simon and Garfunkel, Bob Dylan, Brighton Beach Memoirs, Zabar's, bagels and lox—bear the Semitic stamp. The culture and the metropolis are inextricably linked, and both are the richer for it.
36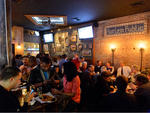 Because our lack of space promotes a creatively willful ignorance
When you're having an intimate conversation in a restaurant, you imagine the couple next to you aren't listening. When you're the other couple, you pretend you're not eavesdropping. You can have your cake and eat it, too. Plus, just walking down the street keeps you honest: You will see people in every compromising emotional or physical position imaginable (how many times have you walked by people fighting on the street, or seen someone crying on the subway?). The beauty of this is that New Yorkers don't judge this type of behavior—because we know that we might be there ourselves in the near future.
37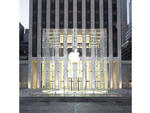 Because New York is truly a 24-hour city
In his 1997 drama, Closer, playwright Patrick Marber calls Gotham "a twenty-four-hour pageant called Whatever You Want." Although the implicit showmanship and excess in that statement may not always be present, there's no denying that New Yorkers actually can have pretty much anything at any time, day or night. Hair Party 24 Hours goes beyond its name to offer manis and pedis, massages, waxes and more at any hour; multiple pharmacy chains (Duane Reade, CVS, Walgreens) have locations throughout the boroughs that always keep the lights on and doors open; and continuously running bodegas keep us supplied with everything from Cheetos to laundry detergent. What's more, no matter where or when you wander around town, other people are out doing the same thing—some with purpose, some content to just explore.
38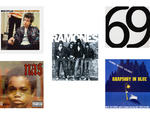 Because countless songwriters created their masterpieces here
What is it about New York City that inspires musicians to create some of their most complex, brilliant works? We don't rightly know, but we do know that some of the most compelling musical moments of the past century have been composed or recorded here. We outlined 100 of these in our recent list of the 100 best NYC songs, but here's a short list of the songs and albums created in Gotham: George Gershwin's "Rhapsody in Blue" (written when the composer was a sickeningly young 25), Miles Davis's Kind of Blue, Bob Dylan's Highway 61 Revisited, Patti Smith's Horses, Nas's Illmatic, the Magnetic Fields' 69 Love Songs and Jay-Z's The Blueprint. And that's not even taking into account Carole King, Ellie Greenwich, Neil Diamond and the many artists who composed classics in the Brill Building era. The point: Our songwriters are better than your songwriters.
39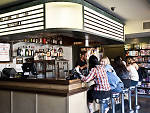 Because of the breadth of our movie screenings—NYC has an array of venues catering to every different taste
No, we're not L.A. (and thank god for that), but just because Hollywood happens to be on the opposite coast doesn't mean we aren't the best city to watch a movie in. Gotham boasts great theaters for retrospectives and talks (Film Forum, BAM), and arty, indie, envelope-pushing fare (IFC Center, Anthology Film Archives), not to mention a new crop of dine-and-drink theaters (Nitehawk Cinema, Videology, rerun Gastropub Theater). And come summertime, NYC holds plethora of free outdoor screenings in locations both classic (Bryant Park, Central Park) and unconventional (Coney Island beach, Lower East Side rooftops).
40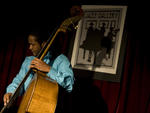 Because you can hear first-rate jazz performers—both seasoned veterans and hot contenders—playing live every day of the week, 365 days a year
Indie-rock might hog a lot of the press, but this is still a thriving jazz town. Really thriving, actually: Any night of the week offers the option to see, say, jazz vets jam in the 78-year old downtown staple the Village Vanguard, genre heavyweights in super-classy environs of Dizzy's Club Coca-Cola or Blue Note and free-jazz innovators pushing the envelope at the Stone.
---
You might also like
---