Accra's top restaurants
Ghana's capital isn't short of fine dining restaurants. Here are the best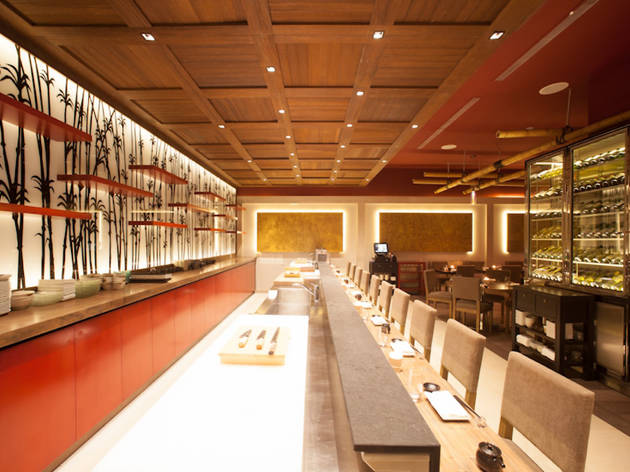 For those seeking something a little bit special, Accra is home to some exceptional restaurants for haute cuisine. Predictably, some of the best are French, but Asian and Italian flavours are also served up from the capital's finest kitchens. Prices range from reasonable to budget-busting - be prepared - but if you're after fresh, expertly-crafted dishes, attractive surroundings and the chance to mix with Accra's elite, these spots are where to eat. Some of these places are seriously popular, so make sure to book where possible.
Santoku is the best restaurant in Ghana right now. There are other pretenders to the throne opening up soon, but the blend of incredible food, effortless service, and truly well-designed surroundings make this a cut above the rest
Read more
La Chaumiere's sophisticated French dishes have been delighting Accra's discerning diners for more than a decade. There is a smattering of North African flavours for good measure – find dishes such as grouper with harissa and mint yoghurt – the mainstay is classic French cuisine, from a crispy Nicoise salad and a wonderfully thick and sticky onion soup au gratin.
Read more
At its heart, it is a high-end steak house. The meat is corn-fed and imported directly from Nebraska, and cooked over a charcoal grill to perfection. It's the best steak in Ghana. As good as the steak is, the menu really gets interesting when he fuses his Nuevo Latino passions with local ingredients in dishes such as squid three ways, the amazing pork belly with kumquat glaze on crispy fried cassava or, his signature dish, the plantain-encrusted grouper.
Read more
Firstly, let's get the sushi out of the way. It's good. Really good. The sushi chef knows what he's doing – that much is clear. However, it's across the rest of the Asian fusion menu where the creativity begins to shine. The crispy salmon takes the often indistinct texture of ceviche and cleverly added a tempura-style crunch packed with flavor.
Read more
Conveniently situated close to the centre of Osu, Buka is, without question, one of the best lunch spots in the city. =The food itself hinges largely on Ghanaian and Nigerian specialties – dishes include okra stew and eba (a dough ball eaten with stews). Service can slow down during busy lunches.
Read more
The Ghanaians are fans of Indian food, and Heritage often gets pointed to as one of the best curry houses in the capital. The atmosphere inside is elegant and quiet, with some fabulously detailed Indian carvings on display. The food is equally pleasing, authentic and spicy. Service is attentive, but relaxed.
Read more
This superb restaurant, on the same complex as Marina Mall, is rightly recognised for the quality of its Lebanese food. There's incredibly flavourful cuisine on offer here.
Read more